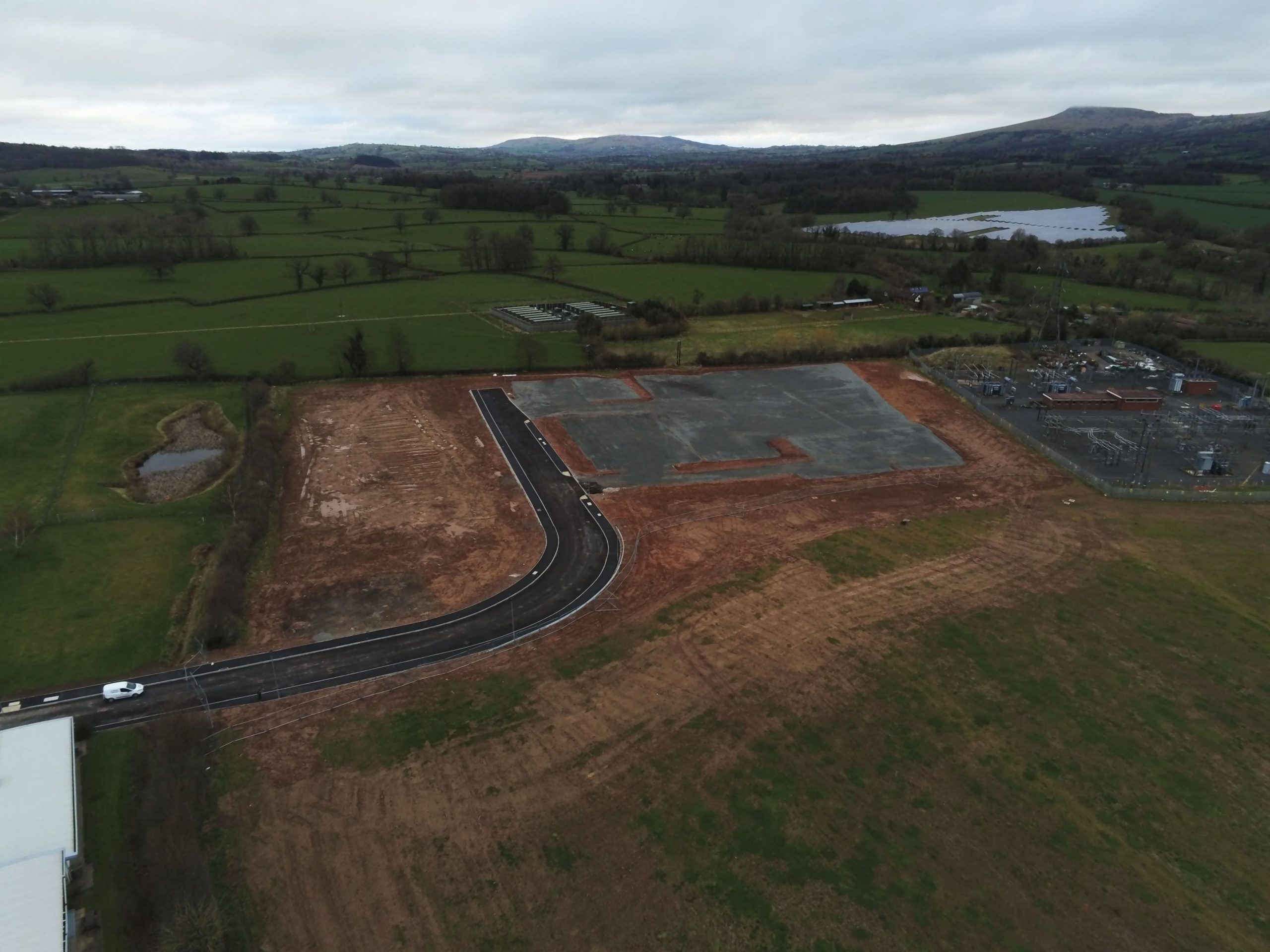 Following on from works carried out earlier in 2020, O'Brien were engaged to carry out enabling works for a new depot on a portion of the site which was situated adjacent to the A49 in Ludlow.
With the site sitting alongside an existing live business and retail park along with Ludlow's main park and ride facility it was imperative that the works were carried out in a way that did not disrupt the normal operations of our neighbours.
Works carried out on site included cut and fill earthworks to development plateaus, foul and surface water drainage, incoming service provision along with full construction of a new access road to provide permanent and construction access for the new depot. The earthworks presented a significant challenge with works carried out during January and February to meet the clients programme. These months are usually too wet for earthworks but using our extensive experience we provided a soil stabilisation solution that allowed works to be completed as required and the import of aggregates significantly reduced which provided cost and environmental benefits to the scheme.
The works commenced in December 2020 on a 16 week programme of works and have recently been completed.
O'Brien's previous completed works on the Ludlow site earlier in 2020 were enabling works for a new housing development,  including drainage and attenuation ponds. See full details of previous works carried out:  O'Brien Development Site at Ludlow Progressing Well! – O'Brien Contractors (obriencontractors.co.uk)