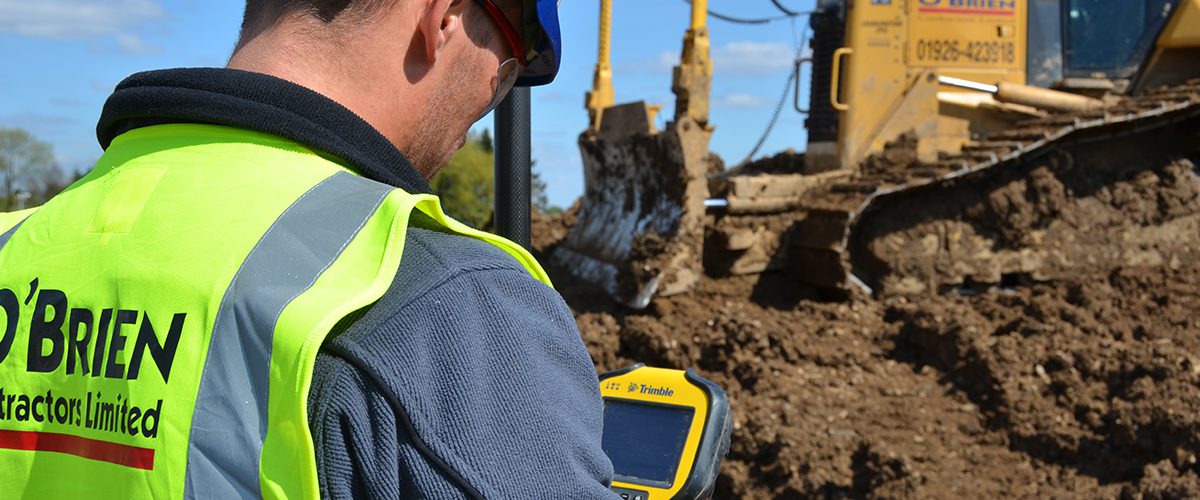 Clients working with leading midlands civil engineering and groundworks contractor, O'Brien Contractors, will now benefit from industry-leading new technology designed to reduce the cost of high accuracy projects. This addition to the company's capabilities is the result of the recent purchase of a new Caterpillar Cat D6N LGP. The plant has not only expanded O'Brien Contractors' fleet, but is also equipped with Trimble's latest GCS900 machine control system.
The GCS900 system is a laser-based technology that ensures the best-case earth works models produced by O'Brien Contractors' engineers can be exactly reproduced on site. This maximises the accuracy and efficiency of projects, and minimises clients' costs by reducing the requirement for labour. O'Brien Contractors' current machine control systems and latest surveying ground modeling technology have already established the company's position at the forefront of the industry, and the addition of the complimentary GCS900 system will further enhance the expertise they offer clients.
Plant Manager Mick O'Brien commented: "Value and the highest quality work are equally important to our clients. O'Brien Contractors are proud to consistently achieve both, but we are always looking for ways to offer more and our recent purchase will help us to do so. The additional Cat D6N LGP will provide us with extra plant capacity, and the GCS900 system will allow us to deliver an even higher standard of excellence."
O'Brien Contractors purchased the Caterpillar Cat D6N LGP in November 2007. The plant has achieved widespread acclaim throughout the building and contracting industry, and will be used on earthworks during O'Brien Contractors' client projects.