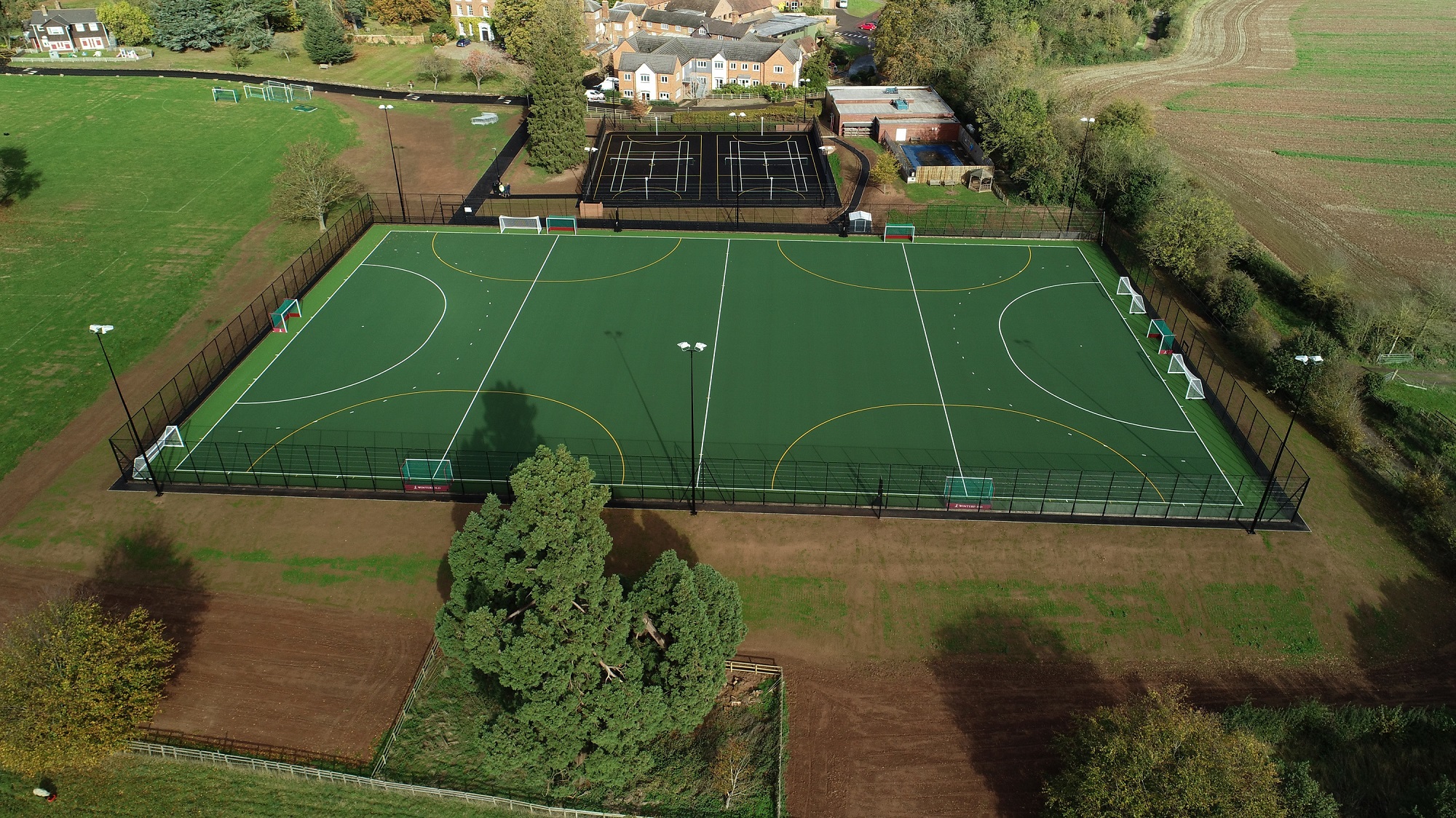 Winterfold House School, synthetic grass hockey pitch has been awarded FIH Certification.
O'Brien Contractors who are FIH Certified Field Builders recently completed the design and build for the construction of the full-size sand dressed synthetic hockey pitch as well as a spectator area, black weldmesh fencing & floodlighting. In addition to this we constructed two porous macadam tennis and netball courts with floodlighting as well as access pathways and access road.
O'Brien Sports Director, Mick O'Brien, said: "We are delighted that the Winterfold House School pitch has gained FIH certification. Our sports division has been delivering top quality hockey fields for many years now and this certification recognises the professionalism, skill and high standards that O'Brien Contractors bring to all of our projects."
FIH Certified Field Builders are companies that specialise in building hockey fields. The companies that achieve accreditation have a proven ability to construct fields to the international standards the game requires. They have appropriate in-house civil engineering expertise for the design and construction of 11-a-side and Hockey 5s fields, operate quality management systems to ensure consistency in their work, and provide comprehensive maintenance advice to their customers.
Only a small number of firms worldwide have so far achieved FIH accreditation award.