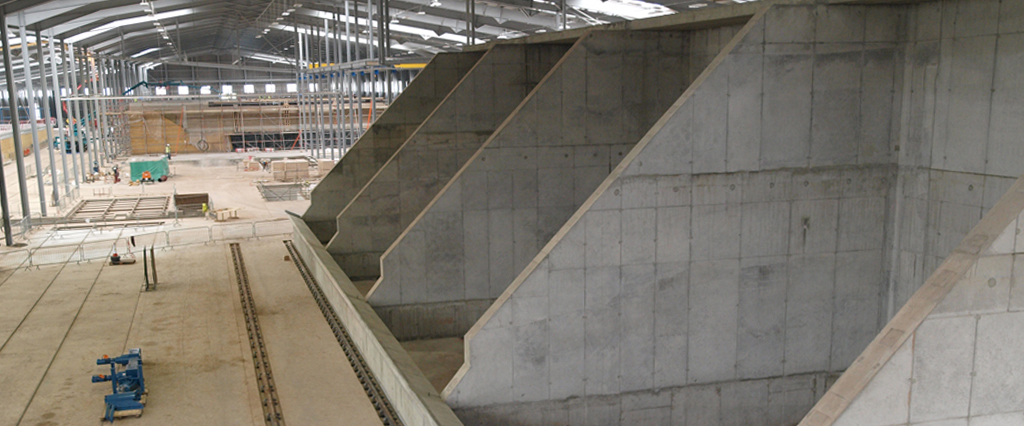 Leading groundworks and civil engineering contractor, O'Brien, are currently undertaking work at Hanson Brickworks, Measham, as part of a recently acquired £4.75million contract with existing client SDC. The Leicestershire-based project involves the construction of a new 'super' brick manufacturing plant for Hanson Building Products. O'Brien's 30-week contract period includes enabling works, installation of large diameter storm drainage, substructures, superstructures and external works.
Project Manager Stuart Chamberlain commented: "Hanson Brickworks is an excellent opportunity for O'Brien Contractors to demonstrate the full range of our services. Specialist manufacturing plants demand equally specialist construction, and our strong team and technology will ensure that this is achieved. We are delighted to continue our ongoing successful working relationship with SDC as Principal Contractor".
Over 20,000m2 of existing concrete and tarmac hardstandings will be lifted and crushed for use as a piling mat and capping, before bulk earthworks reduce level dig in excess of 15,000m3 to complete the enabling works for the project. The substructure will then be created by placing 10,000m3 of structural concrete and pad foundations with 800 tonnes of reinforcement, before laying machine bases and 22,000m2 of floor slab.
Four bunker cells, each consisting of 14m high reinforced concrete walls will be constructed to form the superstructure of the Hanson Brickworks, and final external works will consist of 10,000m3 of bulk earthworks, installing over 750m of attenuation storm drainage ranging from 600mm to 1200mm diameter plus 10,000m2 of concrete road and hardstanding.
O'Brien Contractors' Managing Director, Peter O'Brien, commented: "Our expertise in the construction of specialist projects gives our clients the valuable peace of mind so essential with this type of development. Significant projects such as Hanson Brickworks are an opportunity for O'Brien Contractors to use the expertise we have acquired over 50 years to exceed our clients' expectations."