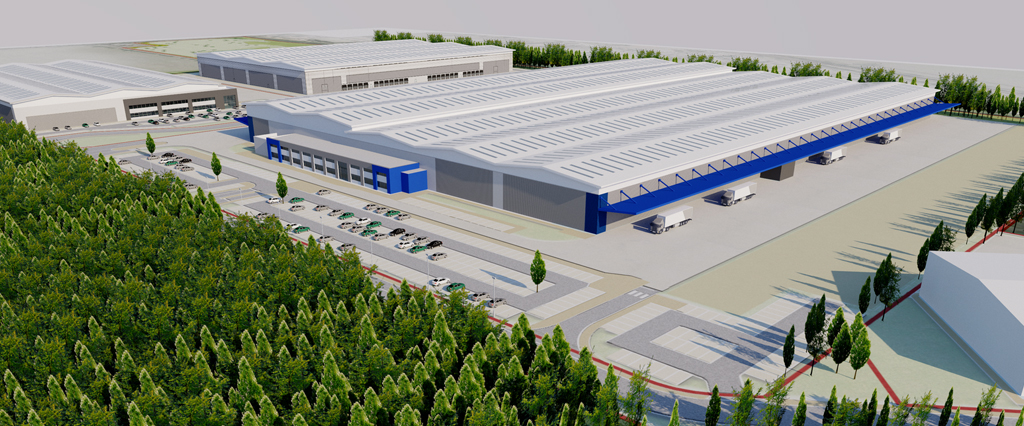 We have secured a second contract with Readie Construction at Bericote Properties' Four Ashes Park scheme near Wolverhampton.
The new £126.3 million 50,000 square metre manufacturing facility is being developed for Gestamp, an international group dedicated to the design, development and manufacture of metal automotive components, and will enable the company to create a more efficient and competitive, customer focused factory for clients in the region, namely BMW, Honda, JLR, Nissan-Renault and Toyota.
Appointed by principal contractor, Readie Construction, we have secured a contract for the installation of three 6m deep factory pits, capping beam, office floor slab, associated internal and external drainage, service trenches and external works.
Peter O'Brien, Managing Director, O'Brien Contractors, said: "We are very pleased to have been awarded another subcontract by Readie Construction. We have an excellent track record of delivering civil engineering services across the Midlands and as with all our schemes, our team will approach the project in a flexible manner, offering cost and efficiency savings to ensure we deliver the best results for our client."
Established in 1958, O'Brien Contractors is a second generation, family-run business that has gone from strength to strength and expanded into a range of new sectors.
Its portfolio of civil engineering projects, include: Regeneration of Longbridge Town Centre in Birmingham, Beacon Barracks SFA housing scheme in Stafford, Primark Distribution Centre in Kettering, New Cross Hospital's new Accident and Emergency Centre in Wolverhampton and University of Birmingham's campus expansion in Birmingham.
The new plant will be fitted out with new state-of-the-art stamping equipment and is designed to safeguard the 800 jobs at Gestamp's current Cannock plant.