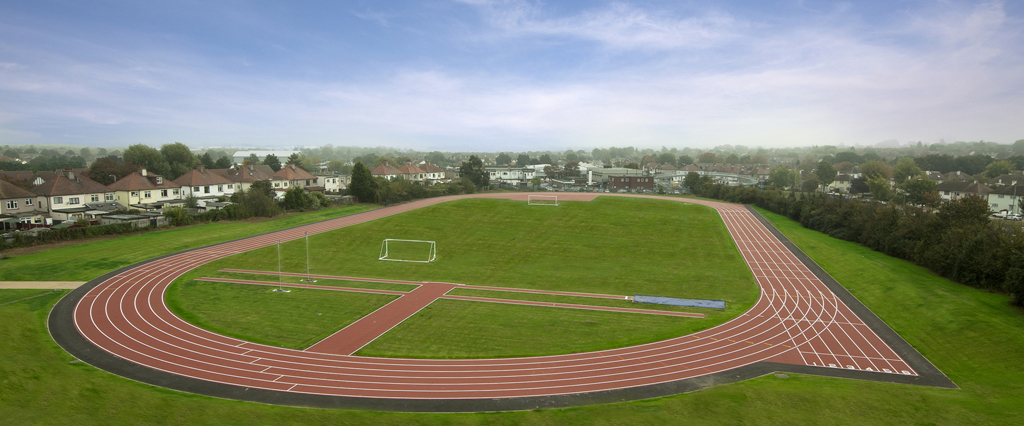 Leading midlands civil engineering and groundworks contractor, O'Brien, has been appointed as Principal Contractor on a "Design and Build" contract for the construction of a synthetic "Mondo" 6 lane 400m IAAF and UK Athletics track with associated field facilities at Eastwood School, Leigh-on- Sea in Essex. The project also includes a full size FIFA compliant football pitch on the infield.
The construction involves reduced level excavation, "cut and fill" to formation with the disposal of 15000m3 of residual spoil being disposed off site, including associated drainage sub base build up and macadam civil works and the installation of long jump, triple jump, high jump, pole vault and circle for throwing events. The infield will be top soiled and seeded and marked accordingly.
The project is being overseen by a dedicated management team who have ensured that our own in house resources have been implemented and deployed to meet planned and programmed requirements and liaise with the clients on regular basis to ensure the clients wishes and expectations are being met and fulfilled.
This team is supported by the Head Office staff that is able to procure our specialised subcontractor for the Macadam works to meet the fine tolerances that are required on this project.
The project to date has been carried out to the satisfaction of the customer who has high expectations for this prestige project.