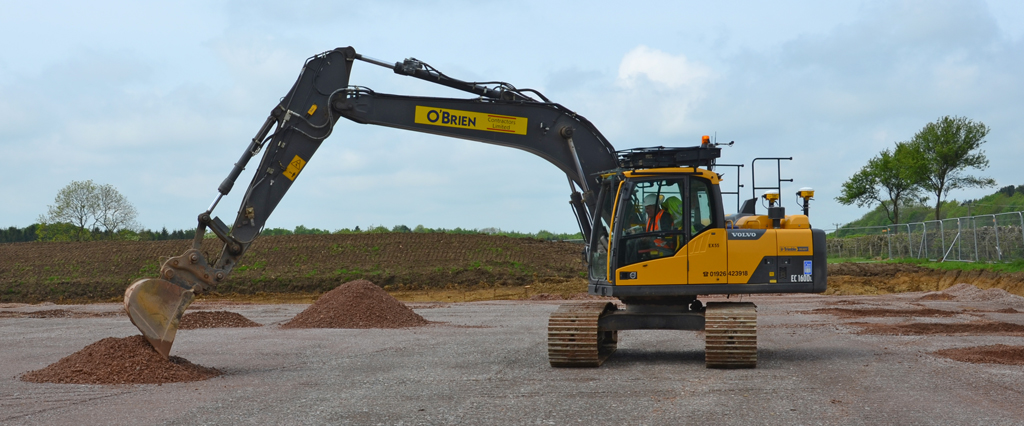 Leading groundworks and civil engineering specialist, O'Brien Contractors, has been named by Readie Construction as the partner to work on MEPC's Silverstone Park development.
The latest phase of the high-performance technology business park will enable new businesses to join a growing motor sport community, including eight of the 11 F1 constructor teams and many supply chain companies that serve the motorsport industry.
Appointed by principal contractor, Readie Construction, O'Brien has secured a design and build contract for the installation of roads, sewers and services.
Peter O'Brien, Managing Director, said: "We are delighted to welcome Readie Construction to our portfolio of high profile clients. It is always refreshing to work with likeminded businesses with a reputation of providing the highest standards in terms of quality, health and safety and the environment. We are very much looking forward to forging a strong and long-term relationship with them."
O'Brien Contractors has built up a presence in the Northamptonshire area having provided civil engineering support on a number of schemes, including: Thunderbird 2 in Kettering – a 98,700 square meter distribution centre for Sir Robert McAlpine and Northampton College – a state of the art college building for SDC.
Established in 1958, O'Brien Contractors is a second generation, family-run business that has gone from strength to strength and expanded into a range of new sectors.
From commercial units and hospital facilities, to industrial units, schools, universities, highways and commercial housing developments, O'Brien's extensive experience consistently leads to the delivery of class-leading solutions.
MEPC, the developer behind Silverstone Park, has aspirations to create more than 8,000 new jobs and accommodate 200 businesses at the site over the next 10 years.