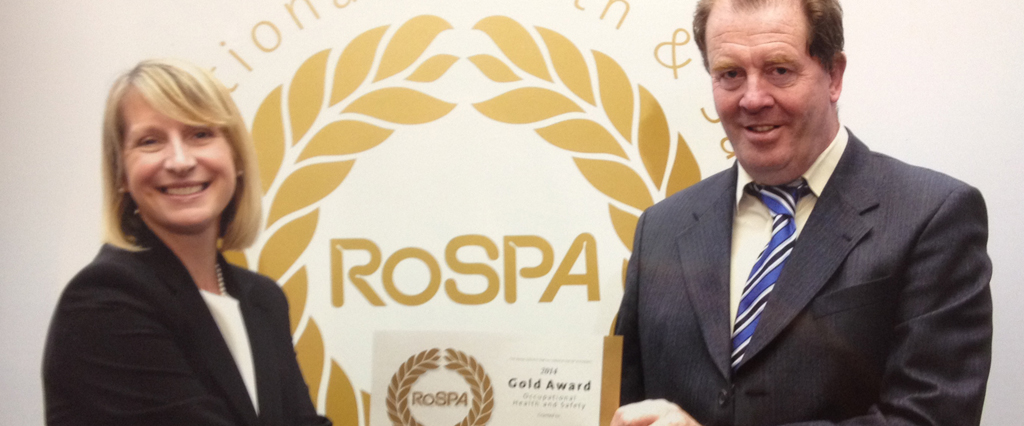 O'Brien has struck gold in recognition of the way it protects its staff from accidents and injury.
O'Brien Contractors, based in Cubbington, has won the Gold Award in the Royal Society for the Prevention of Accidents (RoSPA) Occupational Health and Safety Awards 2014.
The company will be presented with the prize at a ceremony at the Hilton Metropole, at the NEC, on Thursday, May 15.
RoSPA, a national charity, aims to save lives and reduce injuries and in support of that mission, the awards – which date back 58 years – recognise the commitment to continuous improvement in accident and ill health prevention at work.
Through the scheme, which is open to businesses and organisations of all types and sizes from across the UK and overseas, judges consider entrants' overarching occupational health and safety management systems including practices such as leadership and workforce involvement.
It is the latest in a string of awards for O'Brien Contractors including Contractor of the Year at the Building Awards 2014, a National Chamber Award and the SME Award at the Celebrating Construction Awards.
O'Brien Contractors managing director Peter O'Brien said the RoSPA award was particularly special.
He said: "Any recognition of the company's qualities and practices is great news but health and safety is such a huge issue in construction and so to achieve gold in the RoSPA Occupational Health and Safety Awards is testament to just how seriously we take it.
"Credit has to go to our management team and all of our staff for ensuring that health and safety is a priority on each and every contract we carry out.
"Health and safety can, sometimes, be given a bad name because people see it as overly bureaucratic or unnecessarily restrictive on businesses but, in our view, it is vital that companies of all sizes and sectors – but especially in construction – do everything they can to protect staff and, indeed, the public."
O'Brien Contractors was established by Peter's father, Thomas O'Brien, 55 years ago. Peter and his brother, Michael, got involved around 35 years ago and, in 1995, took it from a partnership to a limited company.
The firm invested heavily during the recession and that has started to pay off with turnover rising and a range of awards.
David Rawlins, RoSPA's awards manager, said: "The RoSPA Awards encourage the raising of occupational health and safety standards across the board.
"Organisations that gain recognition for their health and safety management systems, such as O'Brien Contractors, contribute to a collective raising of the bar for other organisations to aspire to, and we offer them our congratulations."