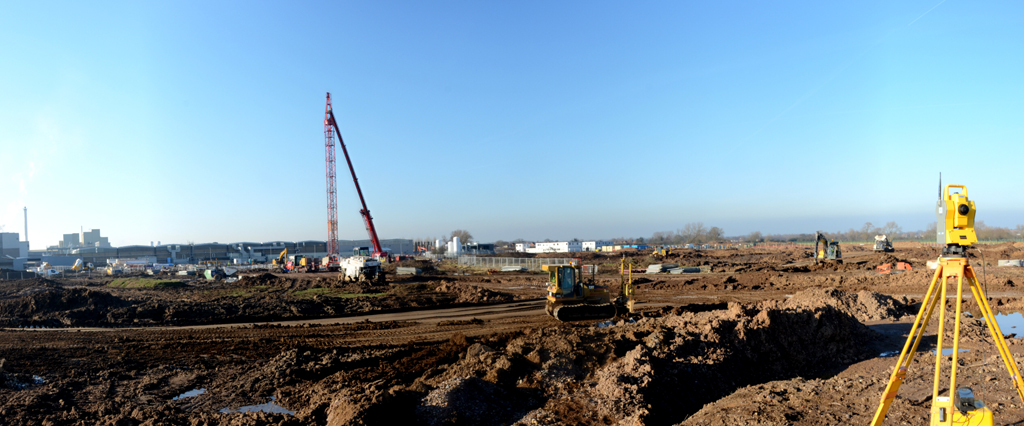 In its highest valued-project to date, O'Brien Contractors has been sub-contracted by new customer, John Sisk and Sons, to deliver services for Nestlé UK's £200 million extension to its NESCAFÉ factory in Tutbury, Derbyshire.
The Tutbury extension is currently the Nestle group's largest construction project worldwide and for the first time will bring together all of Nestlé's coffee production, including freeze dried, spray dried and pod technology, on one 30-acre site.
The 61-week project, which commences on 07 January 2013, will create 300 new jobs in the local area and involve the construction of 13 buildings and associated car parks. O'Brien Contractors will deliver substructures, foundations, drainage, storm water management systems, formation of access roads, ground remediation, foul and storm drainage, landscaping, service yards, floors and dock levellers.
Andy Foster, Project Manager at O'Brien Contractors, said: "This is a great opportunity for O'Brien to work with Nestlé, which is the area's largest employer, on the extension of their NESCAFÉ factory."
"As a company, we are committed to minimising this project's impact on the local community and will be using ground solutions that prevent excessive movement of materials off site. This multi-million pound contract is a fantastic start to 2013 for O'Brien Contractors and we are delighted to have developed a collaborative relationship with Sisk and look forward to working with them to deliver a successful project for Nestlé."