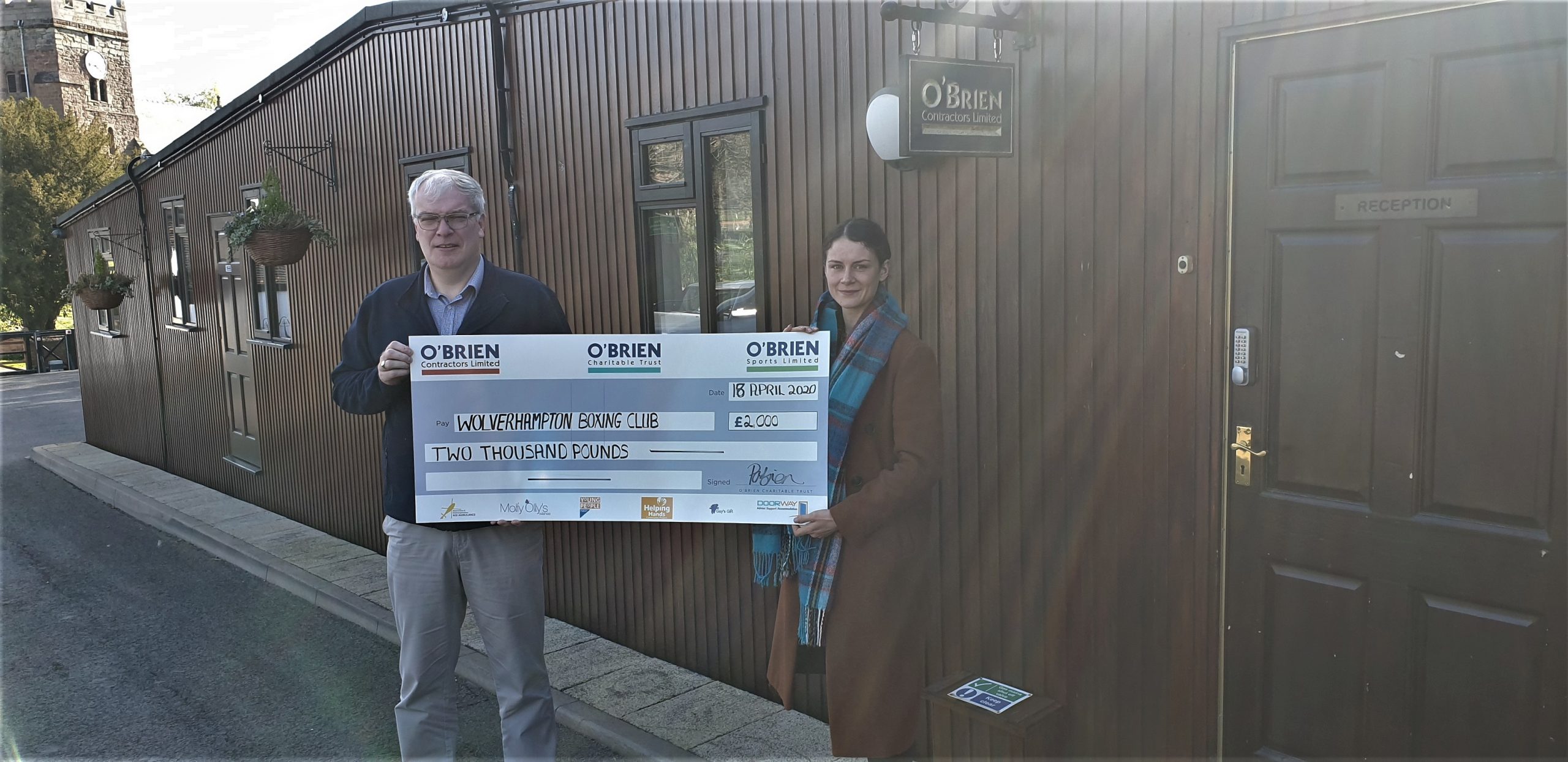 O'Brien Charitable Trust have donated £10,000 to the Warwickshire + Northamptonshire Air Ambulance for the third year running.
The O'Brien Charitable Trust consider the Air Ambulance donation to be a priority, due to the independent and self-funded approach they have, they also carry out recues on many remote construction sites.
WNAA attend around 1000 missions a year – each costing around £1700. They provide the best possible pre-hospital care and rapid transport to specialist hospitals, to those suffering serious injury and illness. WNAA receive no Government funding, relying solely on donations.
Lee Bunting from Air Ambulance said:
"This is the third consecutive year that O'Brien Contractors have donated £10,000 to our charity as a result of their fundraising activities. I am absolutely amazed at their dedication to our cause and the efforts that they go to, to raise these funds for us.
The air ambulance service receives no government funding and it is through donations such as this that we are able to remain operational and provide a consistent, world class life saving service. Each mission we undertake costs on average £1,700, so this donation is received with sincere thanks and gratitude. Thank you so much to everyone who has contributed and to all at O'Brien Contractors for their continued support. I look forward to coming to meet with you all personally to say a huge thank you on behalf of the charity".
https://theairambulanceservice.org.uk/our-work/
http://Photo credit to UK Emergency Aviation http://www.ukemergencyaviation.co.uk/G-WNAA.htm