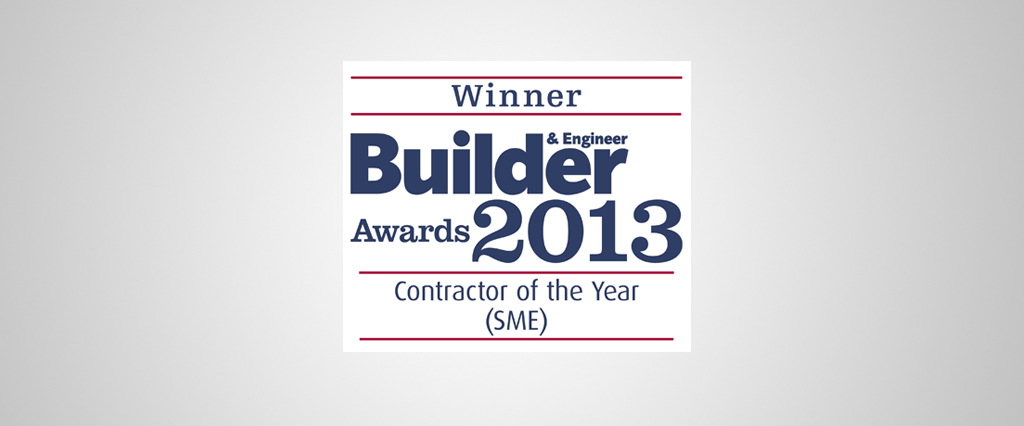 O'Brien Contractors, a leading specialist civil engineering and groundworks firm providing best-practice, cost-effective design and build services for a wide range of construction projects, has won two more awards in a year that has already seen the company, and its Managing Director, Peter O'Brien, win several.
At the Building and Engineering 2013 awards in November O'Briens was named as Contractor of the Year (SME) for the impressive improvements it has made in every area of the business.
These improvements include diversifying into new service areas, such as sports, plant hire, sewerage installations and full design and build services. It is also one of a handful of UK construction contractors to provide full turnkey solutions for sports pitches. At the same time, O'Briens has invested over £900K in new state-of-the-art software and plant and machinery and significantly cut both its accident incidence and frequency rates.
Peter O'Brien said: "We are thrilled to have won this latest award that recognises how much we have done to turn the business around after the global recession. As a company we are dedicated to providing the best service to our customers while also investing in innovations to improve the efficiency and environmental impact of construction projects. It's also very important to us that we are the best employer for our staff and make a positive impact on the communities where we deliver projects."
This commitment to Corporate Social Responsibility has been recognised by the CSR Excellence Award which, in addition to awarding O'Brien's a Silver International CSR Excellence Award in the Building & Construction Category for 2013, has just added the CSR World Leader 2014 award to their accolades.
Mr O'Brien added: "We have been overwhelmed and delighted with the level of our achievements in the industry awards this year. This recognition of our efforts shows that we are doing the right thing for our business, our customers and our staff, and that we are on the right track to achieve all of our goals."