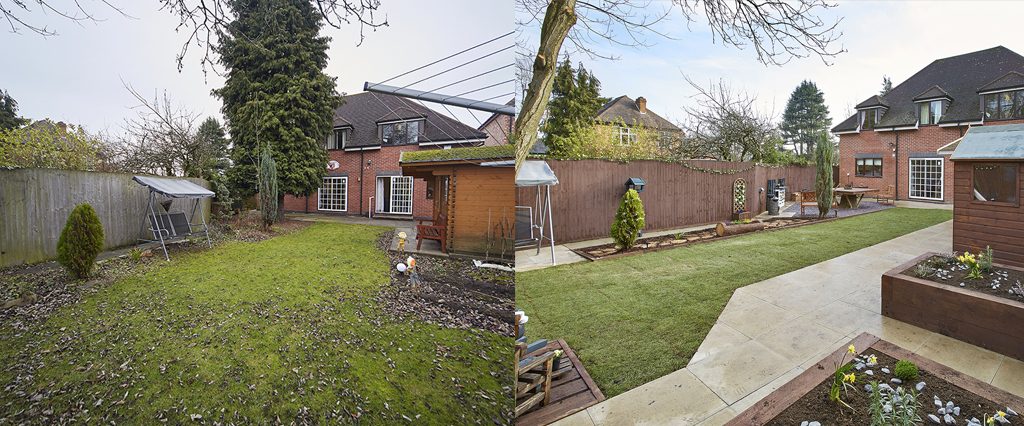 We have proudly supported Kier Construction and Sense with a garden makeover that Alan Titchmarsh would be proud of.
Our team helped carry out the transformation at Sense's King's Heath care accommodation, following the invitation by Kier Construction Central's office to support them with one of their local community projects.
O'Brien's work, included: level reduction, a base for slab area, new slabs (200 in total), scrub removal and the installation of ducting across the garden.
Kier Construction Central had previously completed individual, small-scale community support activities related to their construction projects, but realised by combining their efforts, they could have a greater impact if targeted in the right direction.
A garden refurbishment at a property owned by Sense in Kings Heath was identified as a suitable type and size. The property is the home of four adults who all have varying impairments, and require 24 hour care.
Adam Ewing, Project Manager, Kier Construction, said: "Our objective was to improve the whole outdoor experience of the garden, including: safety, access, aesthetic, sensory and maintenance aspects."
The garden in its original state was very basic, run down, un-safe and not a suitable for the residents.
"The new garden will open the space up and provide residents and their visitors with a wonderful place to meet up, relax and enjoy being outdoors."
Tony Mitchell, Operations Manager, O'Brien Contractors, said: "We didn't hesitate to get involved when asked by Kier to support them. We are a family run business, built on a tradition of making a positive impact on the lives of people in and around our operations.
"Sense really does a fantastic job providing people who are deafblind, have sensory impairments or complex needs, with a more independent lifestyle and everyone involved felt that their contribution, however big or small, will really change people's quality of life for the better."
Adam Ewing, added: "O'Brien's assistance was pivotal to the success of the project and their support throughout was a key factor. I would like to thank the team for all their help on behalf of Kier Construction Central."