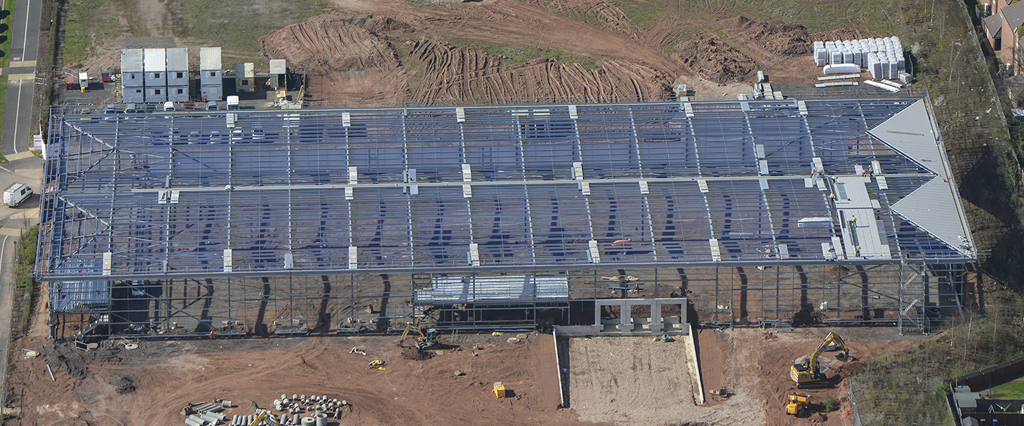 Leading groundworks and civil engineering contractor, O'Brien, has been appointed to work on Goodman's regeneration of Browns Lane in Coventry.
In the latest phase of the masterplan for the regeneration of the former Jaguar Land Rover site, the Lyons Park development will deliver 214,000 sq ft of modern industrial space to the local area.
Appointed by principal contractor, John Sisk, the project will see O'Brien deliver a host of earthworks and groundworks, including: 36,000m2 site cut and fill to form a reduced level excavation for the building foot prints, pad foundations, new storm and foul drainage system and service yards – incorporating the petrol interceptors and an attenuation tank.
Stuart Chamberlain, Director, O'Brien Contractors sees the contract as further evidence of the firms diversification strategy paying dividends: "Our ongoing investment in cutting edge surveying equipment and state-of-the-art excavators and bulldozers; equipped with GPS control systems, enables us to continually improve the quality of our work and the speed of installation."
"Our technical expertise is essential in carrying out the works and assisting in creating cut and fill balance on complex and time restricted earthworks schemes. It enables our expert operators to deliver the design to the exact client specifications and ensures we provide the highest quality and level of service possible."
The £1.65m contract will see O'Brien Contractors on-site for 20 weeks, with the overall scheme due for completion this summer.