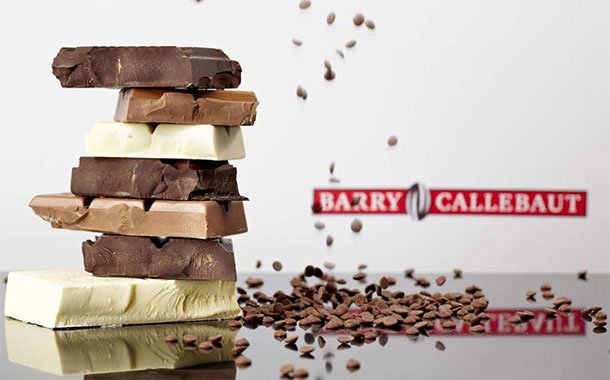 Building Alteration and Upgrading Works for New Tank Farm Installation
Our multi million pound contract at the Barry Callebaut factory, Banbury is progressing at a pace.  The works which are to allow the client to increase their production by circa 20%,  started in November 2019, with major alteration works on the new 'Tank Farm Building' completed.  The works on this building have been carried out to ensure that the building is ready for the new product tanks to be installed within the building.
Our works on this building have included:
Piling installation in the floor of the building to take the load imposed from the new product tanks to be installed
Concrete reinstatement – reinstate around piles
New resin floor installation
White walling to stop any contamination of the product
Installation of new steels – these were installed to strengthen the building, and for crane beams
Painting and decoration of the building
Brick up old roller shutter doors openings
Tank Farm Delivery Yard Construction
We have also constructed a new yard around the side and the rear of the 'Tank Farm Building' which was previously a landscaped area.  The new side access and new yard will allow deliveries to the rear of the building.  Our works have included:
Reduced dig around the side and to the rear
Muck shift
Installation of all drainage and ducting for the building
Install Hauraton channels and kerbs
Install concrete bases for canopy for the delivery area to the rear
Stone up
Concrete bays for the vehicle delivery area.
Future works to the yard area for the 'Tank Farm' include the installation of 3 no doc levellers at low level, installation of all new doors and windows for the doc levellers and installation of a building for the janitors, and installation of steel for the canopy.
Building Extension and Construction Works
Our works will be continuing on site until late 2020 with further works including building extension works, internal access roads and construction of a brand new 40m x 13m stand alone Utilities / Energy Centre.
Live Manufacturing Environment
All works are being carried out within a live manufacturing environment with a busy delivery and loading operation on the site.  O'Brien have a carefully controlled regime and works phasing to ensure that manufacturing and deliveries on site are uninterrupted.  Health and Safety standards are stringent to reflect both O'Brien and Barry Callebaut's standards.
150 Year Old – World Leading of Manufacturer of High Quality Chocolate and Cocoa Products
Barry Callebaut is the world's leading manufacturer of high-quality chocolate and cocoa products, and has been dedicated to this business for more than 150 years. The company operates out of more than 40 countries, runs about 60 production facilities, employs a global workforce of more than 12,000 people.
One in Four Chocolate & Cocoa Products Around the World Contain Barry Callebaut Products
With average sales of 2,139,758 tonnes of chocolate and cocoa products (2018/19), their products are present in one out of four of all chocolate and cocoa products consumed around the world.
The works are taking place under a 12 month programme of works.