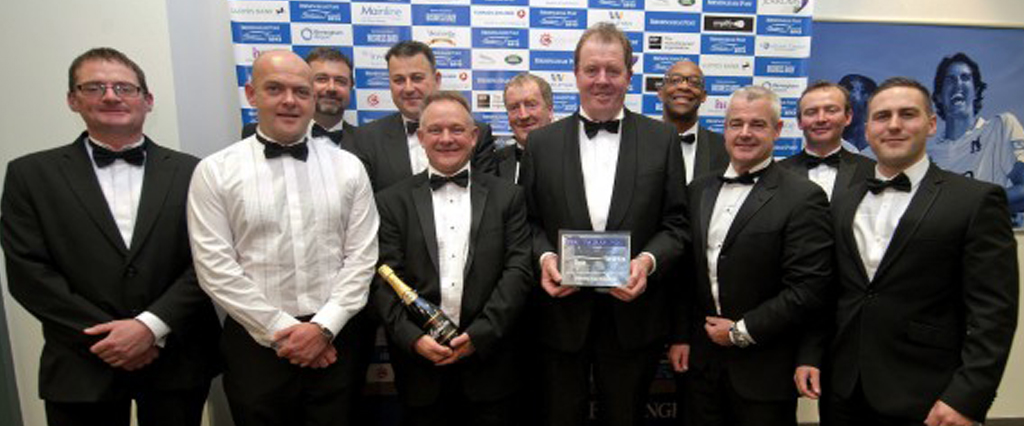 O'Brien Contractors, a specialist civil engineering firm providing best-practice, cost-effective design and build services for a wide range of construction projects, has won the Birmingham Post 2013 Business Award for Property including Regeneration and Estate Management, beating off prestigious shortlisted competitors such as St. Mowden Properties.
The award recognises O'Brien's achievements in several key areas:
Strong financial performance
Job creation
Investment in equipment and infrastructure
Scale and complexity
Product or service innovation
Industry recognition, accreditation, accolades and commitment to customer service
Commitment to the region
Managing Director, Peter O'Brien, said: 'We are delighted to have received this award. It's further justification that the decisions we made when the business was facing tough times were the right ones.'
When profits were hit by the 2009 recession O'Brien's took the brave decision of investing in a £620K diversification initiative, which has paid off and seen 2013 deliver the company's best year ever.
As well as expanding the services it offers to its customers, O'Brien's has invested £150K in people development providing progression opportunities and qualifications for existing staff, creating new jobs and starting a new apprenticeship programme.
This award is the latest success in a year that has seen O'Brien's win several, including:
Celebrating Construction SME Award for the West Midlands
Diamond Standard for Customer Satisfaction
Silver International CSR Excellence Award in the Environment Category
Peter O'Brien was also named as Business Person of Year in the Pride of Warwick District Awards.