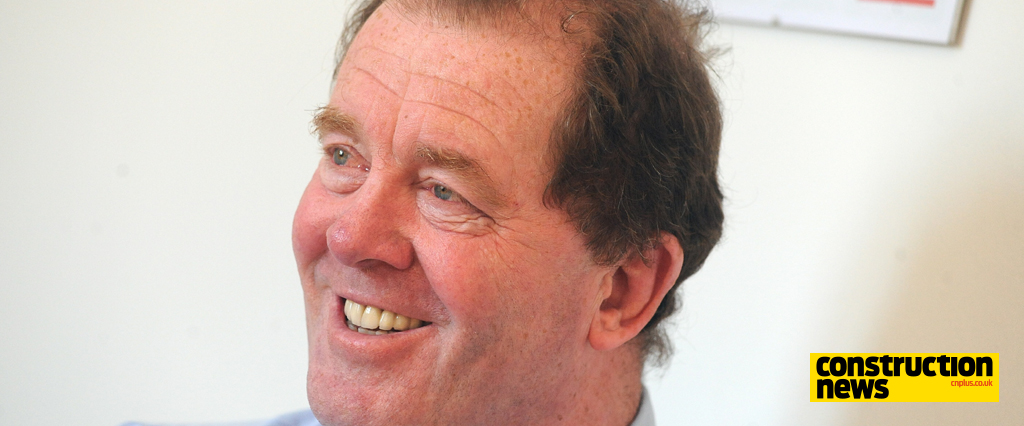 It is an unavoidable fact that we are currently facing something of a skills shortfall in the construction industry, driven by a combination of the estimated 400,000 jobs lost during the recession coupled with a further 400,000 due to be lost to retirement in the next five years.
It has therefore never been more important to promote the construction industry as a viable and rewarding career and it is more important than ever that we demonstrate the value of working in this sector.
The industry suffers from a perception that working in construction means that you're poorly paid and spending your days out in the howling wind and rain, when in reality well trained professionals can earn in excess of £100,000 a year.
This is a message that we need to get out there: that the construction industry can offer substantial benefits and that careers in construction are for highly skilled, intelligent people, who can earn big money.
It is apparent that we have to do more to spread this message to younger people at the grassroots level, demonstrating that careers in construction have a clear path to progression. Our core target group has always been school leavers, but the approach here could do with being refreshed, changing the image of construction from the ground-up.
Primarily, we need to utilise the existing young talent that we already have in the industry to prove first-hand that there are significant benefits and opportunities available throughout the sector. We need to understand what's going to drive 17 and 18-year-olds and this can be more successfully achieved if we have a successful 22 year-old ex-apprentice standing in front of them who has already been through the process. They're far more likely to take notice of someone like this than if we roll out a 60-year old managing director.
Secondly, we need to demonstrate that, once apprentices have been taken on, they're being professionally developed rather than left to make the tea.
Every company has its own idiosyncrasies, however from our own experience if you take a young person and put them on-site with a surveyor for four days and on a college course for one day a week, in a few years' time, they have vastly increased their knowledge and hands-on experience of the role and will also be earning around £20,000 more than they were previously.
Rather than trying to provide every apprentice with experience in every sector of the industry, we identify an individual's strengths and evaluate where in the company they would best fit, helping them to develop in a specific discipline while nurturing their individual skills.
This isn't a quick fix and it requires a commitment of some three to four years to truly make the most out of it, but at the end of this process, you will benefit from having a knowledgeable and confident professional who has been developed through your organisation.
This is, of course, more easily said than done, with many companies still recovering from the recession, when austerity led to scaled-down operations that left businesses without the structure or function to allow for the development and stewardship of apprentices. It needs to be made easier for businesses to take on apprentices through financial incentives such as government grants, although whether this is just pie in the sky thinking is another question.
There isn't a simple one-size-fits-all solution that we can slot into place to solve the skills problem in construction, but with a more committed and focussed approach we should be able to go some way towards meeting the demands of a market that is back on the upswing.