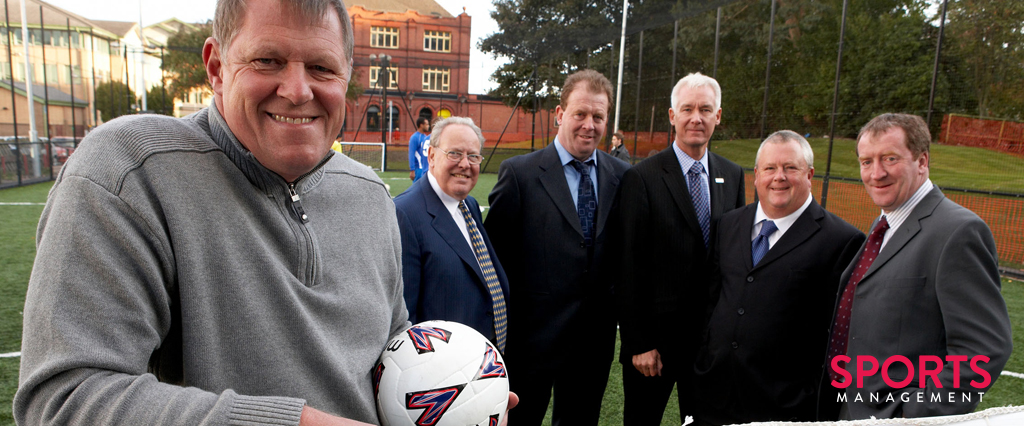 At last sport is high on the nation's agenda with London 2012 approaching and everyone is talking about the provision of facilities.
Those who are in the business of managing sports facilities understand the need to procure the very best service providers. It is essential to receive first class design, quality and construction techniques that create a finished product which is ultimately easier to manage. To do this you need the right team on board.
Civil Roots
O'Brien Contractors Ltd has its roots in civil engineering, and with that comes a range of expertise and hi-tech techniques which are perfectly aligned to the business of producing quality and cost effective sports pitches for clients.
Ground Modelling
O'Brien Contractors Ltd offers a full range of technical services. By using ground modelling and laser levelling, O'Brien can help businesses save time and money on a project as well as reducing the carbon footprint of a development.
Aston University
O'Brien Contractors Ltd were brought on board at Aston University to design and build a five-a-side, all-weather, third generation synthetic sports pitch.
The project consisted of the site clearance and reduce level dig of a derelict and unused car park. The underside of the playing surface was made up of an underground finn drainage system covered with a free draining sub-base granular fill material. On top of this, O'Brien laid the latest Desso PS60 third generation synthetic sports surface. The pitch was surrounded by a five metre high welded mesh fence with lighting supplied by eight metre high tubular columns and associated CCTV surveillance equipment.
The project was delivered on time and to budget and by using the latest ground modelling techniques O'Brien was able to help the University to reuse the substrate already present on the development to correct the unsuitable profile of the site.
Excellent Feedback
O'Brien's project manager, Stuart Chamberlain, said: "The feedback on this project has been excellent, with students and staff praising the natural feel of the playing surface along with its low maintenance requirements."
Garry East, Director of Estates and Facilities, Aston University , said: "We were extremely impressed with O'Brien generally and with their on-site team specifically. They were a first class, responsive and helpful contractor, who dealt with matters first and discussed implications later. They at all times worked diligently, on time and within budget and were always willing to go that 'extra mile'.
"The resulting sports pitch has been received very well by our Sports and Recreation Department, and the students that are using the facility – with positive comments regarding the feel and the way the surface plays.
"We would not hesitate to work with them again should the opportunity arise."