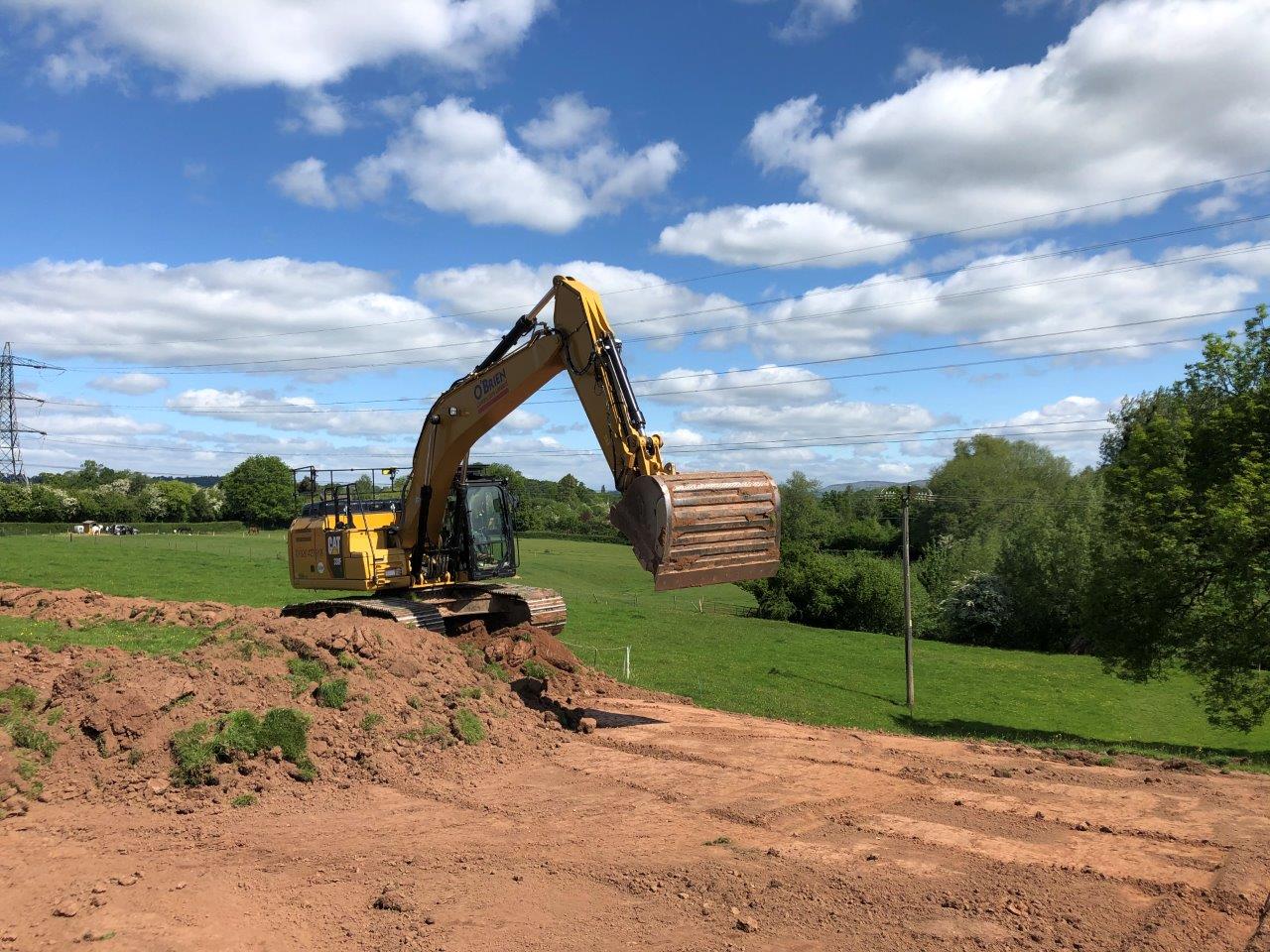 O'Brien are very pleased to have been awarded contract for enabling works, including drainage and attenuation ponds on an exciting scheme for the first phase of a future high quality housing development in Ludlow.
The client is an established developer based in Shropshire and given the current situation with Covid-19 it's fantastic to secure a new contract as Principal Contractor with our new client.
Our project team commenced work on site at the end of April on a 3 month programme and in addition to the planning and assessment we carry out for all contracts, a considerable amount of time has been spent ensuring that we will be working in accordance with current strict guidelines for Covid-19 to protect all parties involved, this will continue throughout the works.
The storm water drainage works have commenced and are progressing well, also High Voltage Electrical service diversion trenching works which have been substantially completed ahead of the cabling and jointing works by Western Power Distribution.
We are also approaching a significant stage of the project with the planned road closure and storm drainage installation using Vacuum Excavation methods.