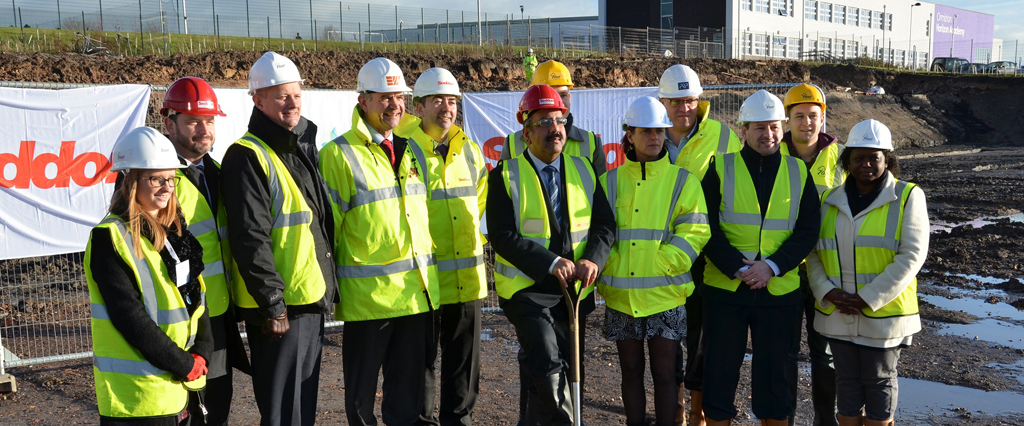 Seddon Construction has awarded O'Brien Contractors Limited, a leading Midlands-based Civil Engineering Contractor, an Earthworks and Groundworks package for the Westcliffe Extra Care Retirement Village in Stoke-on-Trent, Staffordshire.
The regeneration of the former hospital is part of a £100m investment to deliver three new retirement villages at sites across the city, namely: Blurton, Abbey Hulton and Westcliffe. The villages will provide 390 new care apartments for people over the age of 55.
The works to be undertaken by O'Brien, include: a Cut & Fill remodelling of 17000m3 of the existing ground profile, with 11000m3 of the earthworks arisings being disposed off-site; mass fill concrete foundations; reinforced concrete retaining walls and associated storm and foul drainage – including a large storm water attenuation tank.
The remodelling design works have all been carried out in-house with the control information being fed directly to the GPS guided Earthworks plant. This technique ensures accurate excavation of foundations to the required formation levels, without the operative having to leave the cab of the excavator.
O'Brien's experience of working on active developments will come to the fore in this project as connection to an existing surface water manhole within the adjacent highway, as well as extensive services installation works, are contained in the package.
This win comes on the back of a successful year in which the contractor picked up a number of high-profile projects, including: a £6.5m Marks and Spencer civil engineering and groundworks package with Morgan Sindall at Longbridge in Birmingham; a £5.5m roads and sewers contract for new service personnel housing at MOD Stafford with Lovell Partnership; and £2.5m groundworks for Kier Construction at the New Cross Hospital Emergency Department, Wolverhampton.
O'Brien Contractors Director, Stuart Chamberlain, said: "We are delighted to have the opportunity to partner, once again, with Seddon Construction on such a prestigious development for Stoke City Council."
"As with all our projects, we will ensure that the scheme receives the highest attention to detail and utilises the latest in construction technology and skills, saving both time and money for our client," added Stuart.
Work on the retirement village started in September 2014 and is expected to be completed during 2016.