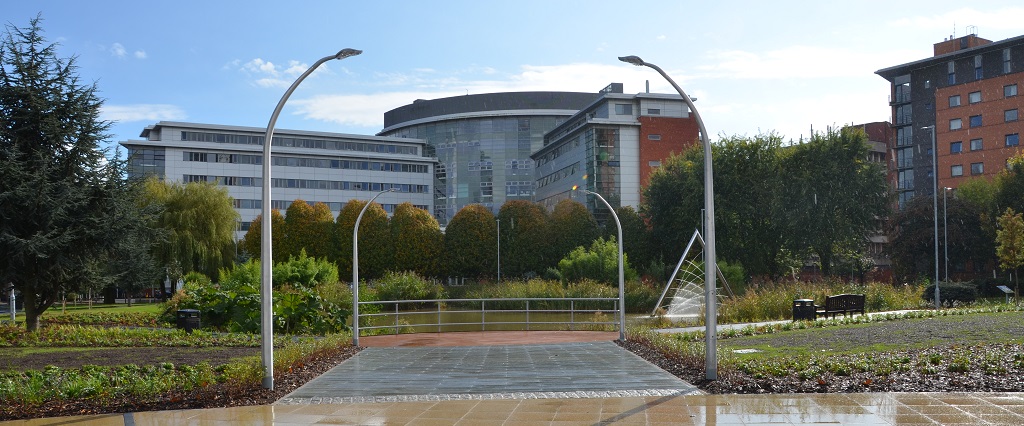 Leading midlands groundworks and civil engineering contractor, O'Brien, has secured another contract at Aston University's Student Village.
The new £214m Student Village is a residential scheme comprising 2350 en-suite bedrooms on the university's campus in Birmingham City Centre. The scheme provides the highest standards of quality, sustainability and security, at the heart of the campus.
Acting as principal contractor, O'Brien will undertake the hard and soft landscaping around the university grounds following the construction of the Aston Student Villages Development.
Stuart Chamberlain, Director, O'Brien, said: "The new contract is something we are particularly proud to have won, as  it means we have had a regular presence on the £214 million development over the last seven years, from commencement to completion."
O'Brien cut the first "sod" when they carried out the Phase 1 enabling works in 2008 and they will lay the last slab in Phase 3 landscaping works in 2014.
The 20 week project is valued at £1.25 million and will commence in May 2014.