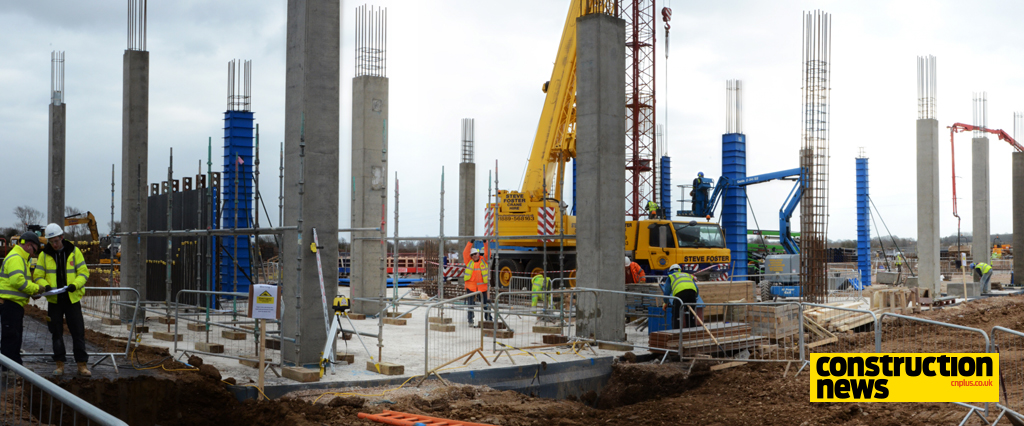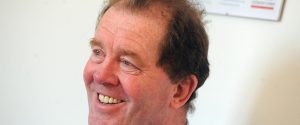 Construction News Magazine – SME Spotlight 26/09/2014
Empowering staff and putting them at the heart of business strategy has transformed the fortunes of Midlands groundworks firm, O'Brien Contractors.
Progress recognised
Having a say
Diverse operations
In-cab computers
Nestlé Factory
Jaguar Land Rover
"I believe in an open working culture. As managing director, it's important for all employees to feel they can come and speak to me at any time."
This is the refreshing philosophy of Peter O'Brien, managing director of award-winning firm O'Brien Contractors, a second-generation family-run business with almost 60 years of experience in the civil engineering and groundworks sectors.
"Our investment in attracting and maintaining the right staff is second only to our professional experience in terms of our greatest strengths," said Mr O'Brien. "This enables us to work creatively, to find unique solutions and deliver projects faster, more economically and to a higher standard than some other companies."
It is this approach – a part of the wider O'Brien strategy – that has undoubtedly had a role to play in the company pulling out of the recessionary era with increasing confidence.
Progress recognised
This confidence and strong business approach has also seen O'Brien being recognised with a host of construction industry awards, including being named Tomorrow's Company at the 2014 Construction News Awards.
This accolade is an indication of the growth at a company that now employs 120 full-time staff and has recently declared record profits of £1.46 million against a turnover of £17.5 million for 2014, with a projection for turnover of £25 million in 2015. This is a significant increase against 2009, when turnover had dropped to £11 million and profit to just £73,000.
Mr O'Brien is delighted with the results. "For a company such as ours, which is at the lower end of the turnover spectrum for this award, to have come out on top when we were competing against far larger organisations is a real boost and confirms the approach we are taking is clearly the right one."
O'Brien's decision to place its people at the heart of its business plan came during the depths of the downturn.
"There was a far wider selection of people in the market because of the economic situation, and we thought it was the best possible time to source quality people to move the business forward," Mr O'Brien says.
"It meant a significant investment at a time when cashflow was tight. But we took the view that the economy had to pick up at some point, and when it did, we would have the armoury in place to take advantage."
The firm's people-focused commitment is clear with both time and spending on training having grown from £29,000 and 1,410 hours in 2012, to £39,000 and 1,900 hours this year.
"We only want to employ the very best and have put considerable time and efforts into training our employees," says Mr O'Brien. "However we also recognise that our competitors will be on the look-out for talented, young and well-trained individuals for their own teams, so it's vital that we recognise commitment and hard work with the right package of rewards and incentives.
"This is based on the ability of an individual, and what we believe they can bring to our business," he says. "I don't believe in having a pay structure that limits people."
Having a say
O'Brien keeps a close eye on team morale, with ongoing quarterly staff meetings creating an open dialogue with employees and the company opting to broaden its shareholding, giving staff the opportunity to have a stake in what historically was a 100 per cent family-owned business.
"We want all the people who work for us – both our staff and our suppliers – to be passionate about our success, to feel that they are being listened to and having their opinions recognised, and that they are an integral part of the company," he added.
That certainly seems to be happening; staff turnover is zero for office staff and just 11 per cent for site staff, while productivity – based on turnover per staff member – increased by eight per cent last year.
Diverse operations
Responding to increasing market demand, O'Brien has continued to strengthen and diversify its offering and now provides design, plant hire, sewerage, road construction, and maintenance services and increasingly works as a principal contractor.  This has led to the company's appointment to a number of high profile projects in sectors including education, retail, industrial and commercial.
"In the last 12 months alone, we have undertaken 29 projects across the Midlands, including works for Jaguar Land Rover, Aston University, Wates , Kier  and Galliford Try and we have just been appointed as subcontractor by Morgan Sindall to work on St Modwen's regeneration of Longbridge which is an incredibly high profile appointment."
Alongside recognition and development, Mr O'Brien thinks that a core element of the company's success is to make staff feel they are part of an organisation that is going places – and is on top of the latest innovations in the industry. The firm's approach to plant management illustrates that.
"Technologically, we have the most advanced machinery in the country," he says.
"Our bulldozers and excavators have Trimble GPS technology. If, for example, a client changes the levels on a job it's communicated to our engineering manager, who then emails the information directly to the operator's in-cab computer. The operator will then change the scope of what is being worked on to reflect the new design.
"The Trimble software also allows us to calculate cut and fill levels, and even alter the design, to end up with nil balances so that we don't take anything off site."
In-cab computers
Besides individual jobs, the contractor uses the software to drive operating efficiency improvements over the medium to long-term. Information from the in-cab computers – including where the machine has been working and what it's done during the day – is sent directly back to the office, says Mr O'Brien. "We review that data and analyse our performance so we can be more efficient. We are making savings on fuel, wear and tear, operator performance, everything."
He says that the end result of this is that O'Brien's clients benefit.
"It's an important selling point for us in tender interviews. Ultimately, delivering for the client is the most important part of what's needed to achieve success as a business. With this technology, we can advise clients on how to complete a job quickly, efficiently and cost effectively, ultimately saving them money."
He is pleased at how staff have welcomed the new technology. "They relish the ability to move their careers forward with it," he says. "Initially, excavator drivers were not that well-versed with computer technology.
"So as a trial, we approached a driver with 30 years' experience we knew didn't feel that comfortable using technology. We felt if we could get him 'over the fence', then it should be easier for the rest. The technology has proved very simple for him to use, and that has given others the confidence."
With all of these strands coming together to put O'Brien on a sure footing, the contractor is starting to eye up new frontiers and is carving out a niche with a turnkey offering for sport pitch construction, a market which the firm initially moved into three years ago and which is likely to generate revenues of £2.5m to £3m this year.
This is alongside the land bank that the firm – which is now NHBC-registered – started building four years ago. Mr O'Brien says he would like to do "maybe 15-20 residential units" a year, which would mean carrying out the whole build and in turn means developing new skills. "We plan to bring in those skills shortly," he says.
He doesn't expect to make any acquisitions: "I don't think they are necessary; we feel we have the right approach – that clients like working with us – and so with that strategy, we can grow our business organically."