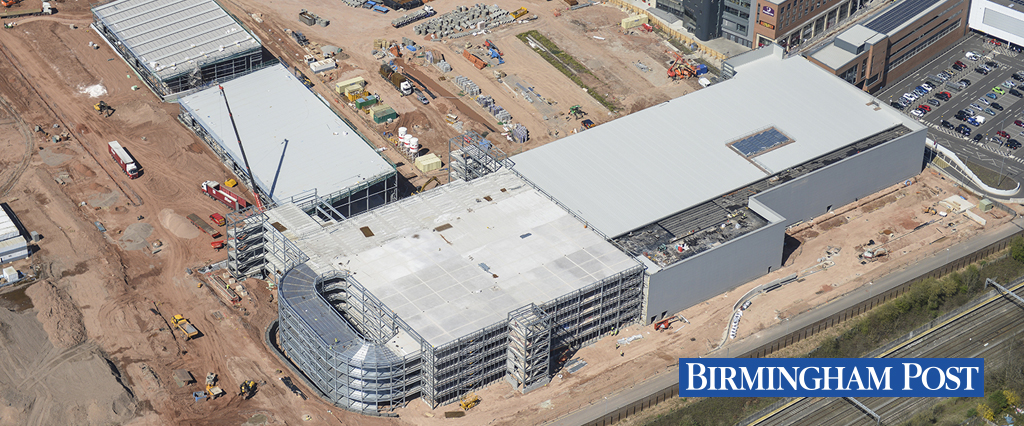 A second-generation, family-run business with close to 60 years of experience in civil engineering and groundworks, O'Brien Contractors is a trusted name in the Midlands construction industry.
Ambitious and forward-thinking, O'Brien believes that a strong investment in its people and technology are vital to help it to stand out from the crowd and be recognised as a leader in its field.
This has proven to be a winning approach, as O'Brien has been recognised with a host of national industry awards, including most recently being named 'Specialist Contractor of the Year (turnover up to £25m)' and 'Tomorrow's Company' by Construction News; and 'Contractor of the Year up to £300 million' by Building Magazine.
O'Brien provides a catalogue of construction facilities, ranging from full design and build capabilities for projects up to £11 million, 3G sports pitches and specialist plant hire.
Over the last 12 months, O'Brien has completed 29 projects across the Midlands and continues to grow its portfolio on high-profile schemes, including the £200 million Nestlé Factory in Derbyshire and a £7 million project for Jaguar Land Rover.
New partnerships have strengthened the business and during 2014, O'Brien Contractors were appointed by principal contractor, Morgan Sindall, to deliver groundworks for the second phase of St. Modwen's £100m regeneration of Longbridge; and also partnered with Sir Robert McAlpine for groundworks at LondonMetric Property's £77m Thunderbird 2 scheme – a 98,700 m2 distribution centre near Kettering.
The relationship formed at Nestle's new £200m coffee production facility has helped secure two further projects with John Sisk: a groundworks package at Alumno Developments' £30m Student Accommodation at Eastside Locks in Birmingham; and an additional groundworks contract for three distribution units at Goodman's Lyons Park scheme in Coventry.
These successes follow on the back of a five year initiative to place the company on a sounder footing. In 2009, with the recession taking hold and the company retracting by 40%, the directors embarked on developing a strategy to enable the business to see unimaginable growth: Principal Contractor contracts accounting for between 30% and 40% of turnover and £3m worth of secured sports pitch contracts, are just a couple of examples.
O'Brien also strengthened customer relationships by ensuring on every project, a Director has an overseeing role and assists the project delivery team.
The diversification initiatives took considerable planning and analysis with close to £1m of company money being invested, but it paid off and O'Brien is now achieving record-breaking levels of turnover. With an order book of £15m already secured for 2015, the outlook looks even brighter, with turnover set to increase to £26.6m for 2014/2015.
Peter O'Brien, Managing Director, O'Brien Contractors, said: "We viewed the recession as an opportunity and planned for the subsequent upturn. In a downturn, clients are less active, they are more receptive to changes in their supply chain as they are more focused on value."
"We found out what organisations didn't like about their supply chains and repositioned our business approach, aligned with their requirements. This has enabled us to understand their needs and challenges better, so that we can provide them with tailored solutions, greater operational efficiency and a higher return on investment. In many ways, the recession was good for us."
Design and build contractors:
Specialists in:
• Civil Engineering
• Pre-construction services
• Groundworks
• Infrastructure developments
• Sports pitch construction
• Plant hire
When planning a construction project, make O'Brien Contractors your first choice:
T: 01926 423 918 E: info@obriencontractors.co.uk