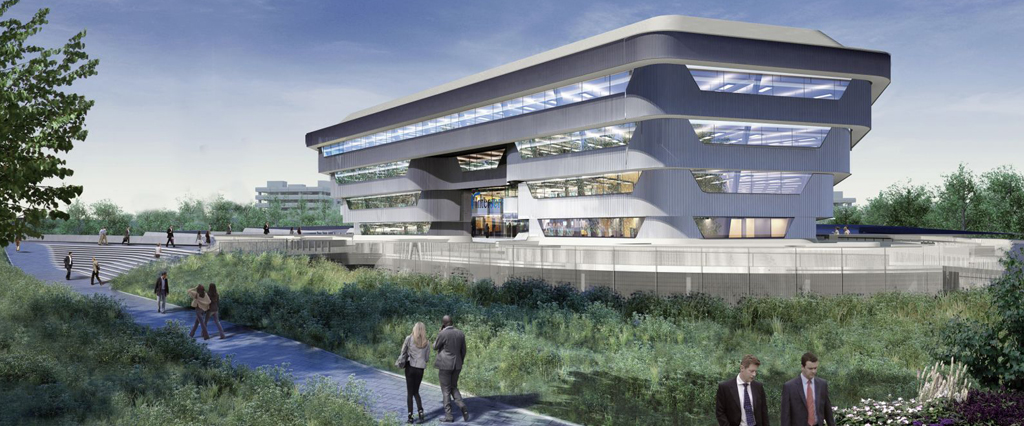 We have been appointed to work on Interserve's multi-million pound regional headquarters in Solihull.
Situated at the heart of the transport network and one of the Midlands' important regional development programmes – UK Central, the new state-of-the-art headquarters will enable the Global construction and support services company to bring together its West Midlands operations into a single, energy efficient and highly sustainable building.
We will deliver a host of ground works – including: drainage, foundations and reinforced concrete works.
Tony Mitchell, Operations Manager, O'Brien Contractors, said: "The Ingenuity House development marks an exciting new chapter for Interserve and we are extremely delighted to have won this contract to provide groundworks expertise for their new flagship HQ."
"We've developed a business strategy that focusses on becoming a regional strategic partner for leading construction companies, like Interserve. Key to our success is our ability to provide innovative solutions that reduce costs, saves time, delivers operational efficiency and ensures the highest standards of health and safety."
Established in 1958, we are a second generation, family-run business that has gone from strength to strength and expanded into a range of new sectors.
From commercial units and Olympic-standard sports facilities, hospitals, universities, highways and commercial housing developments, our extensive experience consistently leads to the delivery of class-leading solutions.
Key projects and customers include: the Nestlé factory with John Sisk; the regeneration of Longbridge town centre with Morgan Sindall; and the Primark retail distribution centre with Sir Robert McAlpine.