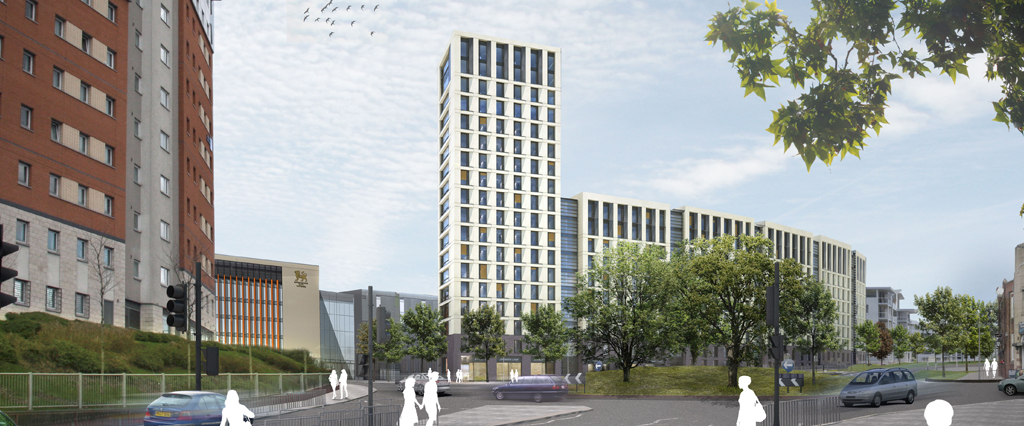 Leading groundworks and civil engineering contractor, O'Brien, has been appointed to work on Alumno Developments' £30m Eastside Locks residential development.
Located in Birmingham's new science, technology and learning quarter, Number 1 City Locks will provide accommodation for 659 students, alongside Birmingham City University's new £260m state-of-the-art facilities, forging a new vibrant and rejuvenated campus in the heart of the city centre.
The Eastside Locks contract, awarded by principal contractor, John Sisk, will see O'Brien deliver an array of groundworks, including: associated drainage, services and hard / soft landscaping, foundations with stepped ground beams and numerous insitu concrete columns up to podium slab level.
Tony Mitchell, Operations Manager, O'Brien Contractors, said: "Eastside is Birmingham's largest physical regeneration scheme and we are very proud to be chosen to provide groundworks and enabling works for John Sisk, on such a flagship scheme."
"We will be operating to a very tight programme, within a very constrained site and key to the overall success of the project, will be our philosophy of working openly and collaboratively with our clients, from the beginning, to ensure we identify and resolve any unforeseen problems which may lie ahead."
Established in 1958 as a regional specialist contractor, O'Brien has built on decades of experience and has achieved preferred status with a number of industry-leading main contractors.
Over the years, O'Brien has amassed a wealth of knowledge and experience in the education and residential sectors, having previously delivered: £5m of works for Aston University at the Aston Student Village in Birmingham and £6m of infrastructure works and groundworks for SDC as part of the construction of a new main campus building at Northampton College.
"Our key commitment has been to improve customer service through diversification and innovation and we continue to expand our range of services in line with our clients' needs."
"We are constantly looking for ways to improve and develop our people and our processes and challenge ourselves to constantly re-evaluate our core competencies. By doing this we ensure that we understand our clients' drivers, concerns and pressures so that they will always receive the best service for the best value." said Tony Mitchell.