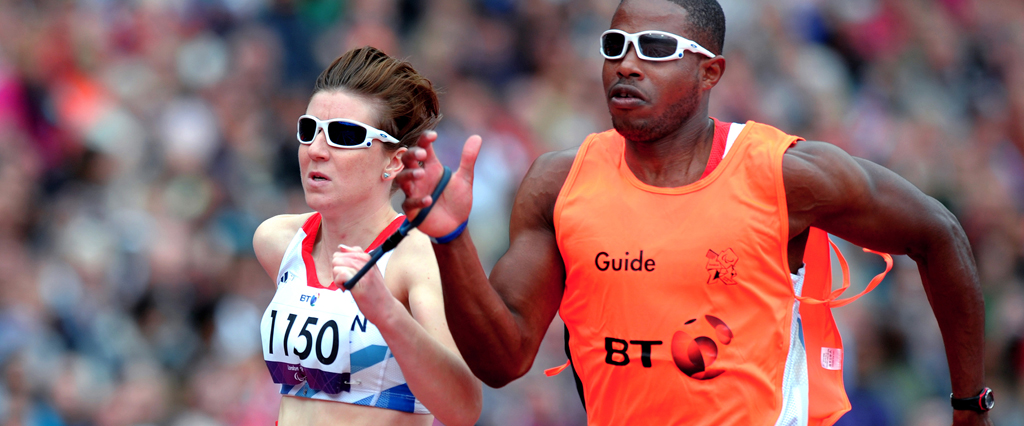 We are delighted to announce that we have become a charitable partner to help British Blind Sport (BBS) celebrate its' 40th anniversary.
The Warwickshire based charity is a leader in providing visually impaired sports, helping blind and partially sighted people participate in sport.
To mark its' 40th anniversary, BBS is offering professional businesses an exclusive opportunity to become a charitable partner and help improve the lives of many more visually impaired children and adults.
Mick O'Brien, Director, O'Brien Sports, said: "We understand the importance of frequent sports involvement. It can help build confidence, self-esteem and also provide people with an environment to socialise, interact with others and make new friends."
"I would like to thank British Blind Sport for providing O'Brien Sports with the opportunity to become a partner during their 40th anniversary. We are delighted that our support will help the charity continue to deliver a range of sports programmes, enhancing the quality of life of many blind and partially sighted people."
Ian Carr, Fundraising Manager for British Blind Sport said: "I would like to extend my sincere thanks to all at O'Briens for their support. By becoming a partner in our 40th year, they will provide significant support that will help us carry on our work helping the hundreds of visually impaired people start and carry on playing sport. There's an obvious synergy between the two organisations and we are really looking forward to working with O'Brien Sports and hope this is a relationship that will continue long into the future."
We are one of the first large civil engineering firms able to offer turnkey solutions for a range of sports pitch facilities. Delivering projects ranging from stadiums and arenas through to sports tracks and football pitches, this capability is all maintained in house with no outsourcing required. Our team of experts has a proven track record of delivering design and build sports projects to a diverse range of exacting client specifications.
Recent projects have seen us construct a FIFA-compliant football pitch, an Olympic-standard athletics track (complete with long jump, triple jump, high jump, pole vault and a 400m running track) and a football club (complete with 11 natural turf pitches, changing facilities, entrance road and car park).
For more details about British Blind Sport and its 40th Anniversary visit: www.britishblindsport.org.uk