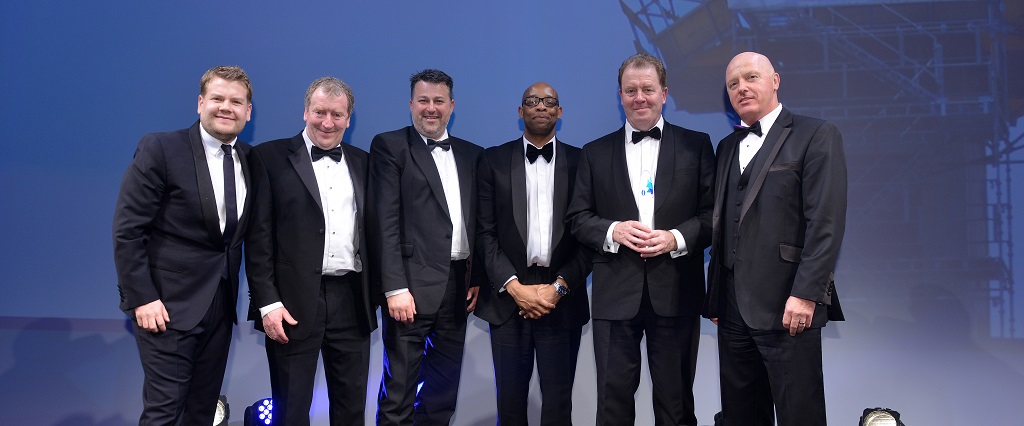 In the latest of a long line of business award successes, O'Brien Contractors has won the 2014 Building Awards Contractor of the Year (up to £300m) prize. The award recognises the company for demonstrating improvements and excellence in all areas of the business.
The judges chose O'Brien as the winners as the firm has been involved in projects over the past year that have delivered outstanding features and innovative solutions. These include a £4m demolition and landscaping project for Aston University; and a £1.3m project for Nightowl Truckstop that saw 82 lorry parking bays installed, along with 10,000m2 of concrete hard standing, storm outfall drainage, CCTV cameras around the perimeter and a 2.4m fence with electrical topping. This project met "Secured by Design" standards and has been awarded a "Park Mark" safety certificate from the police.
Other criteria that the company was considered to have delivered outstanding results in include customer satisfaction, sound management of the difficult economic conditions, sustainability, supply chain management, health and safety improvements, impressive Corporate Social Responsibility approaches, R&D investments and staff satisfaction and development opportunities.
O'Brien has demonstrated excellence and improvements in all of these categories. The four-year, self-funded £1.7m diversification programme that it implemented in 2008 has seen it achieve a 203% increase in profits since 2012. The company has also expanded from just providing civil engineering and groundworks to offering a wider range of services, which include design, levelling, plant hire, sewerage, construction, internal finishing, road/car park installation, maintenance and facilities management.
Managing Director, Peter O'Brien said: "We are all absolutely delighted to have received this prestigious award in recognition of the hardwork and dedication that everyone in the business has put in to help us achieve our goals."
Other achievements that have resulted in the shortlisting for this award include:
Productivity increased by 8% (calculated by turnover generated per head)
Client base increased from 50 to 54
Repeat business increased from 80% to 85%
Tender success increased from 19% to 24%
Turnover increased 2.3%, from £13.8m to £14.1m
Training hours increased by 21%
The company has also introduced an Apprenticeship programme and fast-track mentoring scheme, supported 15 ex-offenders on leaving prison to gain qualifications, and offers work experience placements to students. It has also partnered with software and machinery specialists Korec to develop the "Sensefly Singlet Cam" aerial camera, which allows photography and land surveys to be conducted from the sky, saving both time and money.
Peter O'Brien said: "We are looking forward to delivering more successful projects throughout 2014 and will continue to pursue our goal of continual improvement so that we can deliver the best possible service for our customers, and remain an employer of choice for the best construction professionals in the industry."