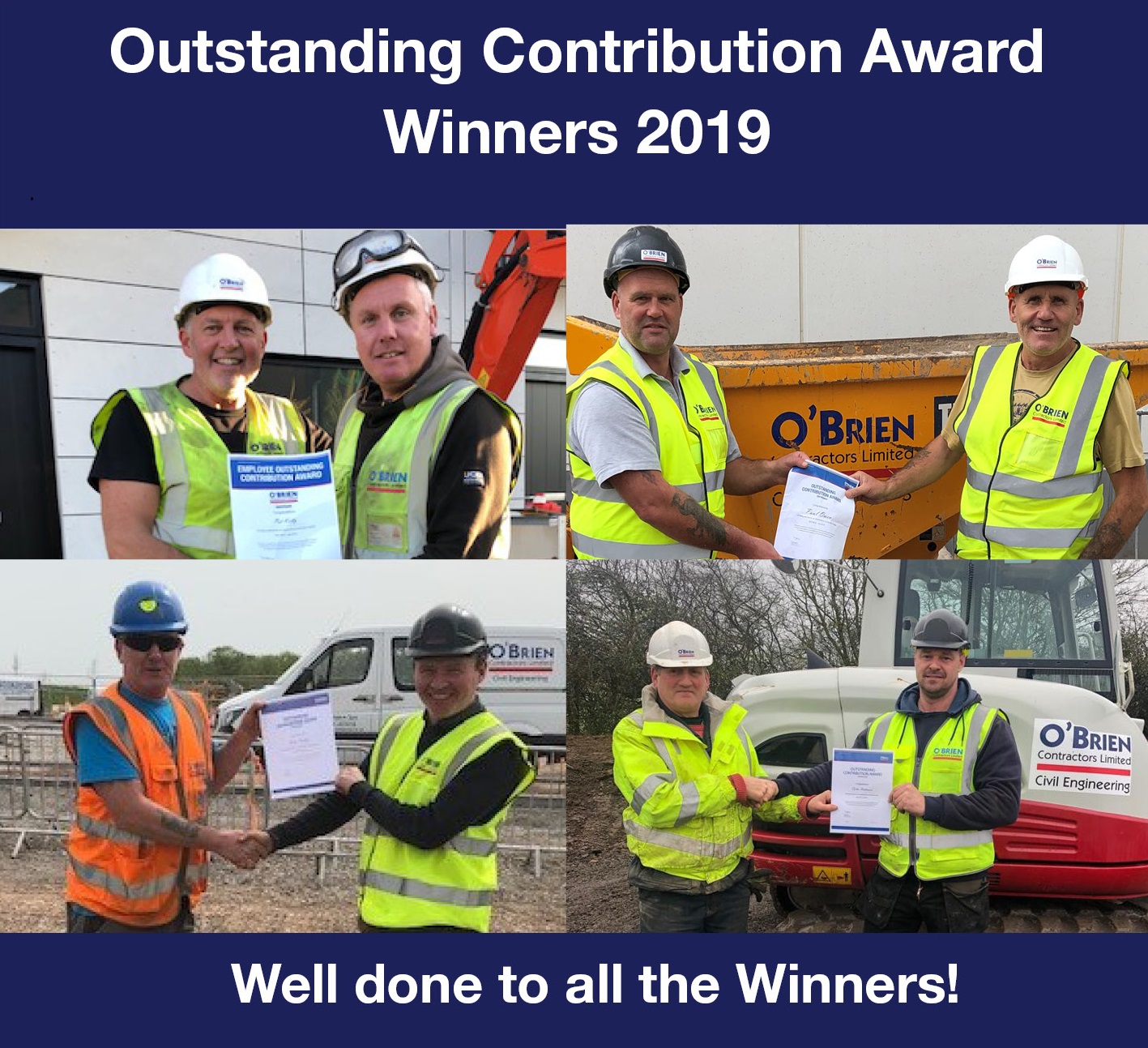 O'Brien values the skills, experience and dedication of our site teams.
In recognition of this, we have for many years run the 'Outstanding Achievement Award'.  The award goes to a member of one of our site teams each quarter to coincide with our quarterly newsletter.
Project Managers nominate the operative that they think has gone above and beyond for the previous quarter and the candidate with the most recommendations wins the award.  In recognition of their outstanding contribution, the winner gets a £500 cheque and a certificate in recognition of their hard work.
WELL DONE TO OUR 2019 WINNERS!
Colin Robinson
Awarded it in recognition of his willingness to tackle any task on site. Although he works as a machine driver, he is willing to help out with any task on site, nothing is too much trouble!
John Reilly
Described as one of the most dependable and skilful employees at O'Brien's, who can be relied onto make some of the trickier finishing works look simple!
Paul Owen 
Stuart Hopkins – Project Manager commented, "Paul is an integral part of any project team he works on, he is always one of the first on the job each morning and his work and safety when operating large excavators around our workforce is exemplary".
Pat Kelly
Project Manager Rob Gallagher commented, "Pat is a great team player, whether he is working on his own or sharing his outstanding knowledge of groundworks with others.