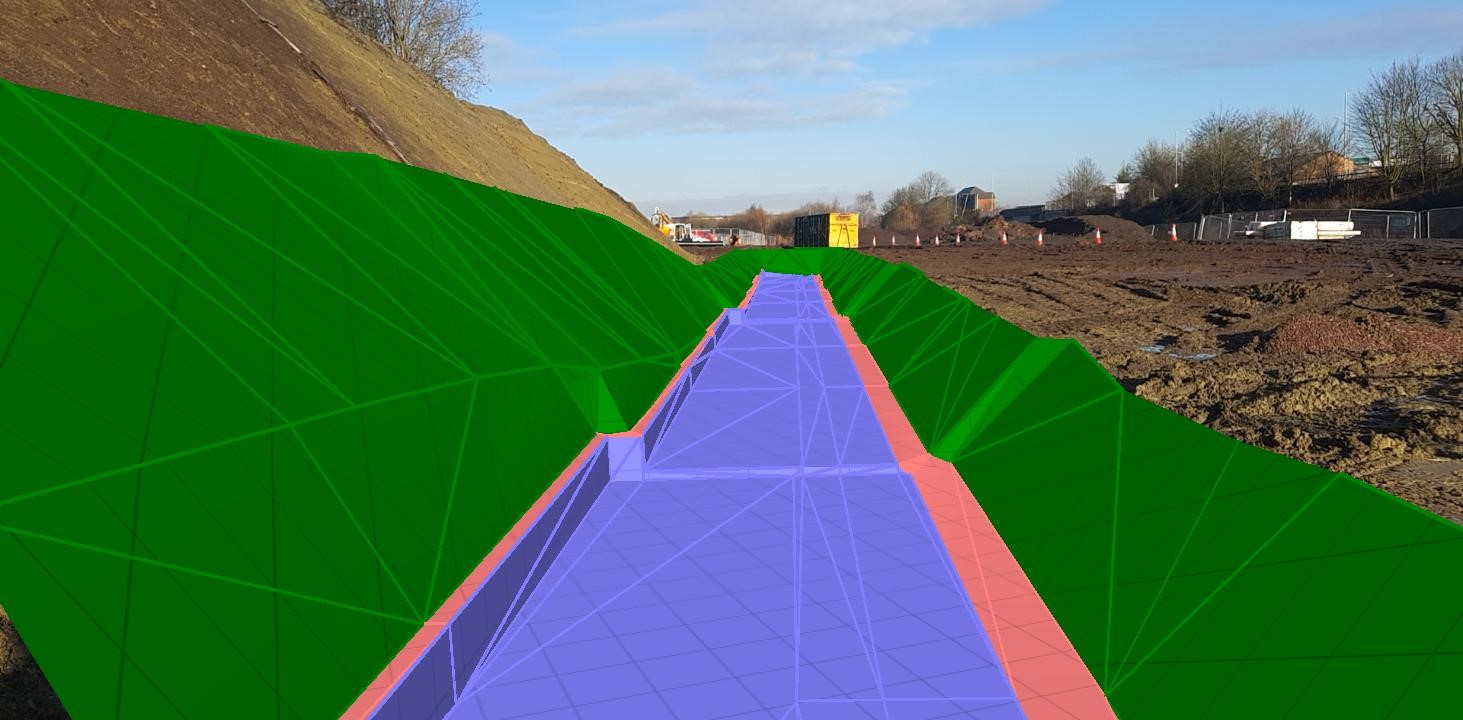 Continuous Investment
O'Brien Contractors have made our latest investment in technology with Trimble's new in-field visualisation system, SiteVision. Thanks to KOREC, we have been very fortunate to have the first unit in the country outside the beta testing group. We feel this new technology is going to be of great benefit to us with a wide range of on-site applications. Realising the potential of new technology and investing early in such systems has given us a proven strategic advantage in terms of quality, programme and cost.
Providing Our Clients' and Prospective Client's with a Vision! 
SiteVision gives us the ability to communicate Designs with our Clients (contracted or prospective), stakeholders, management and operatives by visualising a design in real time, in the real world rather than pondering over paper drawings or reviewing 3D models on a computer.
Improved Safety on Buried Services
It also enables us to highlight any existing buried services prior to breaking ground, helping us to improve the safety of our operatives. As well as promoting safety, it enables us to understand the possible implications and interaction our works will have with existing services and avoid any potential issues or clashes before we commence.
O'Brien and Dudley Metropolitan Borough Council Experiencing the Benefits of Site Vision
The benefits of SiteVision have already been capitalised on in our new job in Dudley, facilitating the enabling works for the Dudley Very Light Railway Innovation Centre. SiteVision enabled us to easily communicate the design to directors, engineers and operatives alike, making visualising the site much easier than it would be using traditional methods. As well as this, SiteVision enabled visual validation of the works being carried out by our 3D Machine Controlled (3DMC) plant. Due to the same 3D model and coordinate system being used in both the 3DMC machines and SiteVision, it was very straightforward to compare exactly where the machine operators had constructed elements on site in comparison to where they should be according to the design.
All in all we feel our new SiteVision will be a valuable asset to the company, and are confident there will be many new and interesting opportunities it will assist us on in the future.