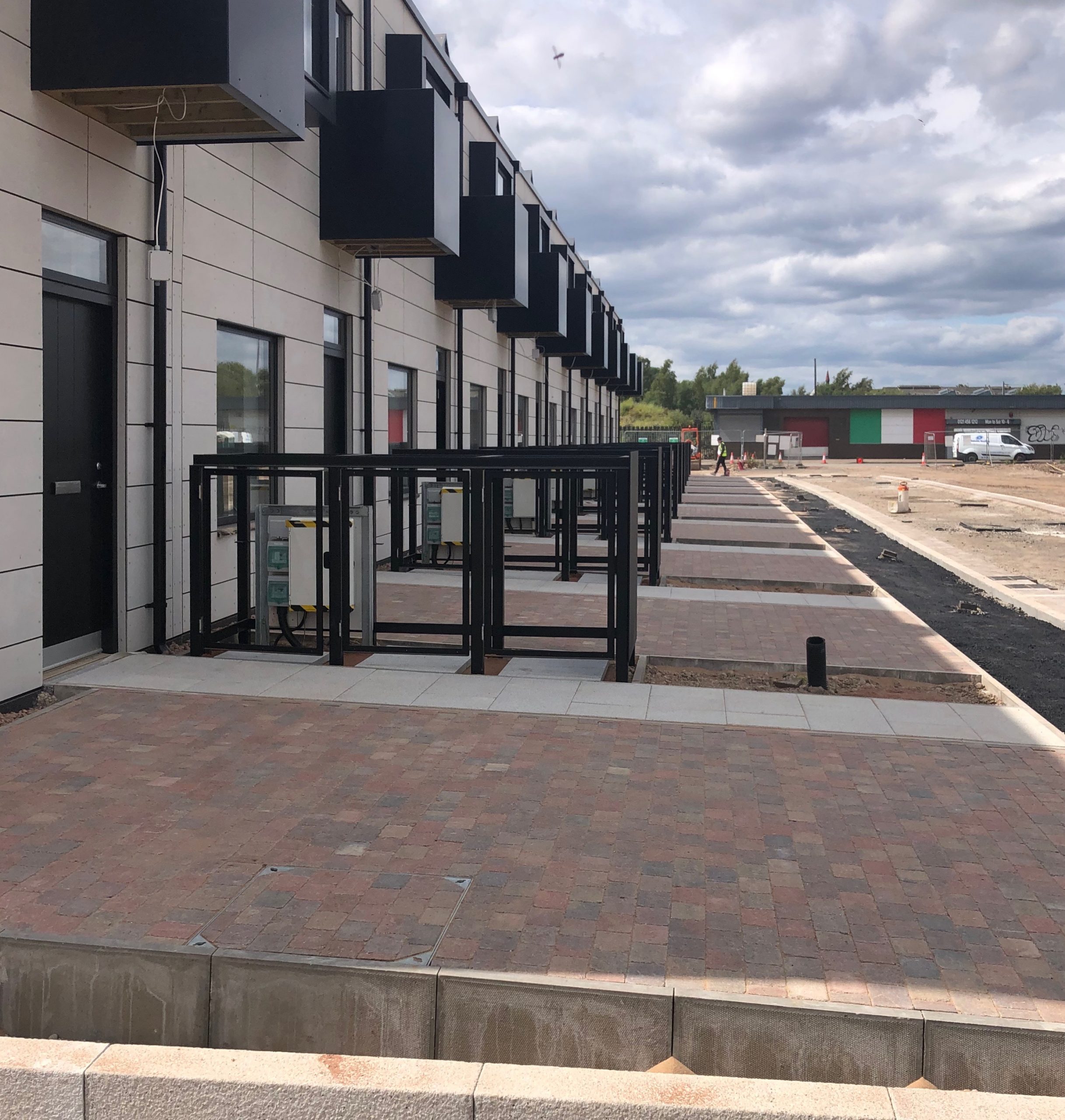 O'Brien's work on our second phase contract at the Urban Splash, new Port Loop Development is progressing very well in Birmingham with O'Brien now commencing finishing works on site.
Following on from the success of our phase one works, we were awarded works on the second phase. Works on the first phase of the project was for foundations, drainage and landscaping works for 40 new 2 and 3 storey homes, including canalside housing, along with the construction of roads and pavements. On the second phase works we have been proving foundations, drainage, landscaping, roads and pavements for a further 28 number 2 and 3 storey homes.
O'Brien is delighted to continue the work with Urban Splash to create a state-of-the-art new development project.
Circled by a kilometre of historic canal, Port Loop is a brand new community with an urban island at its heart. Just 15 minutes' walk from the city centre, this is Birmingham's most exciting new place to live.
The Port Loop masterplan includes a range of spacious modern homes, communal gardens, a new swimming pool and leisure centre, traffic-free green streets, a vibrant community hub and central Birmingham's first new public green spaces in over a decade. Over 1.5km of new tow paths will also help to make it part of a better connected city. A place for couples, singletons, families and all generations, it's a brand new neighbourhood, built from the ground up.
Urban Splash said: "The future neighbourhood of Port Loop will be both liveable and loveable. We are creating an environment that helps us look after ourselves, with homes that suit our changing ways of life in a place that embraces multi-generational living.