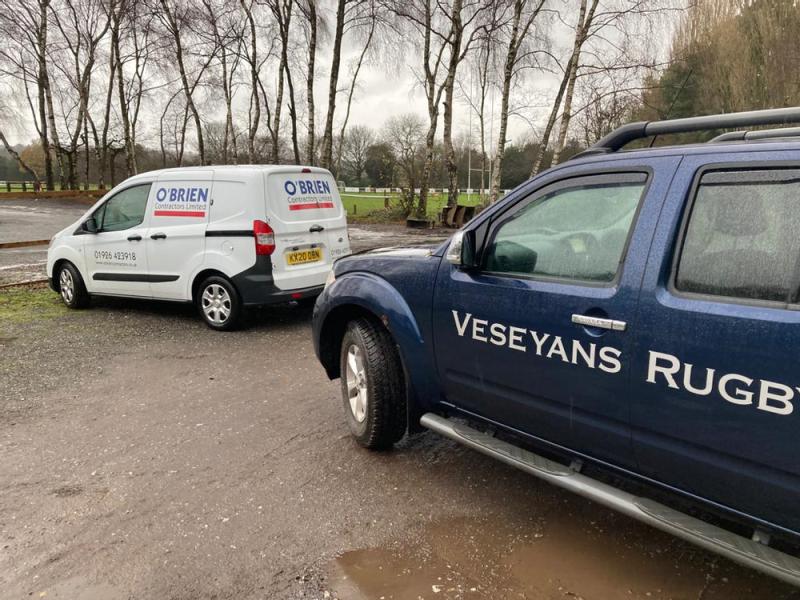 Local grass roots sports clubs play a huge part in local communities and are needed more than ever in the current circumstances. Veseyans Rugby have over 350 children at their club along with three senior teams and they have put in place stringent social distancing measures to allow training to continue, unfortunately the additional traffic and segregated parking meant that the existing roadways were inadequate.
With the help of Paul McGowan Grab Hire Ltd we are on site this week supporting the club by constructing new roads and upgrading the existing to ensure they can continue to operate and have a great start to 2021.
It might also come in handy if Santa needs an emergency landing strip next week!!
Merry Christmas and all the best for 2021.
Veseyan's Rugby Club Commented:
"As we look forward to a return to rugby soon as safe and possible we are still working hard behind the scenes to keep your club in great shape for the next year.
We have always been very lucky to have some great sponsors and our friends at O'Brien Contractors are working down at the club this week extending our roadway to improve the parking facilities on busy Saturday afternoons and Sunday mornings.
Club Chairman Marc Hemingway stated, "We are massively grateful to Tony Mitchell and all at O'Briens for getting this work done for us in the current economic climate, and we are delighted to have you on board as club sponsors this season."