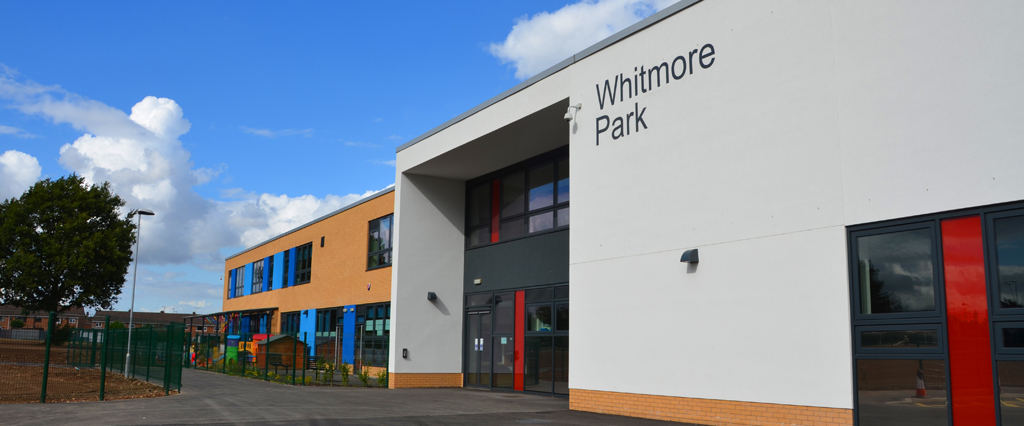 Leading groundworks and civil engineering contractor, O'Brien, has won the first of the priority schools at Whitmore Park, Coventry.
A 'ground breaking' ceremony was held to celebrate the start of construction on a new £4.89m building for Whitmore Park School on Halford Lane – the first school to be delivered under the £2.4bn Priority School Building Programme(PSBP).
The new 3,336 sq m primary education facility forms part of the first batch of Priority Schools in the Midlands, the £36m contract for which was awarded to Wates Construction by the Department for Education (DfE) in January this year.
The event saw the Education Funding Agency (EFA) Chief Executive, Peter Lauener and Councillor David Kershaw join Wates and staff and students from Whitmore Park to mark the start of the building works.
The move on site is a major step forward in the government's PSBP that will see the rebuild of 261 schools across the UK. The successful applicants to the programme were announced in July 2012 and the programme has been centrally procured by the EFA on behalf of the DfE.
The work at Whitmore Park School will include the rebuild of four primary schools, one secondary school and a broad spectrum special school*, totalling 3,687 pupil places.
Peter O'Brien, Managing Director of O'Brien Contractors Ltd, said "We are extremely pleased to be working alongside Wates on the first of the priority schools building programme. We look forward to working with Wates on this prestigious contract."
Phil Harrison, Managing Director for Wates Construction, Midlands and North, commented: "The start of construction at Whitmore Park is the beginning of a new phase in the delivery of the government's flagship Priority School Building Programme. The building works are intended to deliver much-needed new facilities in Coventry and we have and will continue to keep very close consultation with both the EFA and Coventry City Council to ensure these essential works serve to positively impact the educational experience for the city's teachers and young people."
Peter Lauener, Chief Executive of the Education Funding Agency, said: "I am delighted to be able to join students and staff at Whitmore Park at the start of construction works for the first school to be rebuilt as part of the Priority School Building Programme. This promises to be an exciting phase in the school's development.
"We are making excellent progress with this programme, with building works starting across the country in the coming weeks and months as we overhaul the schools with the greatest need and help ensure young people can learn in buildings that are up to scratch."
Councillor David Kershaw, Coventry City Council's Cabinet Member for Education, said the work is a significant milestone. "It is wonderful that this significant investment in school buildings will mean that more Coventry children and young people will benefit from the facilities and opportunities of a new school," he said.
"The City Council is a key partner in these developments and has a strong track record of working effectively with Wates Construction. Our six schools that are part of the Priority School Building Programme are in urgent need of new buildings and provides an opportunity to provide excellent learning environments for the pupils and staff in these schools."
* Schools included in the Coventry Priority School Building Programme are:
– Whitmore Park Primary
– St Thomas More Primary
– Wyken Croft Primary
– Richard Lee Primary
– Ernsford Grange Secondary
– Alice Stevens Special School