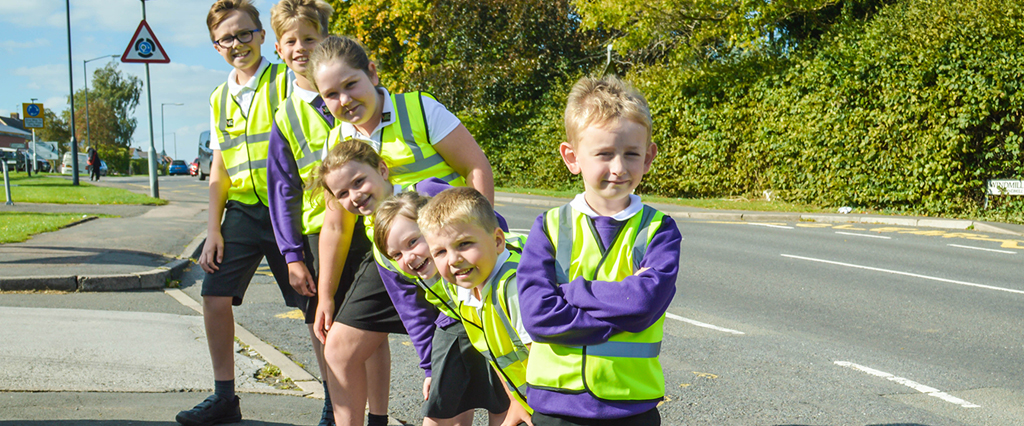 We have once again agreed to sponsor two local primary schools as part of the Warwickshire Road Safety Club. Membership of The Club is available to all primary schools in Warwickshire and is organised by Warwickshire County Council's Road Safety Team.
The importance of road safety was highlighted by the Department for Transport's latest research, released in June 2016, which found there were 22,137 people seriously injured in reported road traffic accidents across the UK in 2015, with 1,910 being children aged 15 or younger.
O'Brien's Director Mike O'Brien will be visiting Our Lady & St Teresa's this week to find out how road safety education can benefit the local community. Mr O'Brien, said: "O'Briens is a successful, family run business, with a culture of supporting our local community and charitable initiatives. Having seen the excellent work the Warwickshire Road Safety Club do in teaching young pupils how to stay safe on the roads, we were only too happy to sponsor the schools for a second year." Mr O' Brien and his brothers all attended the school on Windmill Hill.
The schools will run a series of road safety initiatives throughout the year including the Kerb Safe pedestrian training for 6 – 7 year olds.
Cubbington Primary School will also benefit from the sponsorship again this year.
Eleni Jenks, Assistant Headteacher of Cubbington CE Primary School, said: "The Road Safety Club is a great way to engage with our pupils and get them thinking about road safety. Through the scheme, they learn vital skills that will help prevent accidents and equip them with lifelong skills. We really appreciate the support provided by O'Briens."