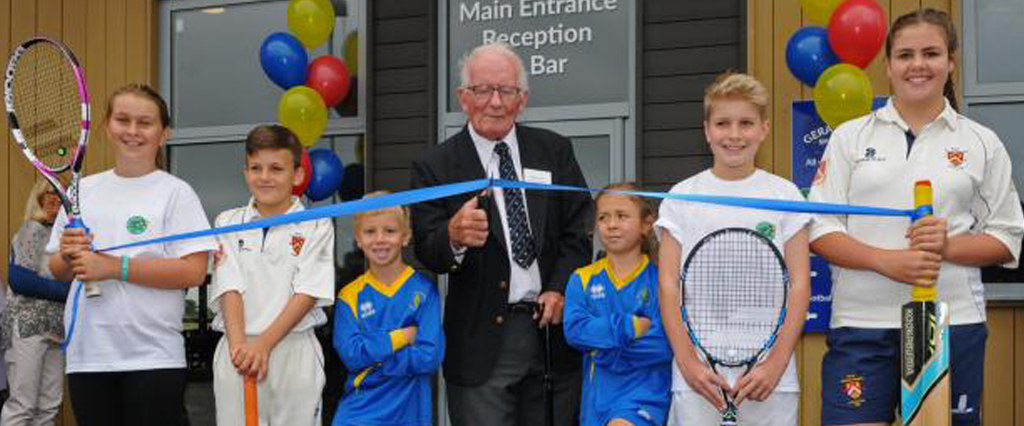 After 10 years in the making, the Gerard Buxton Sports Hub, owned by the Royal Wootton Bassett Sports Association (RWBSA), has been officially opened.
The new complex boasts a full size third generation (3G) FIFA 1 Star Football Pitch, eight floodlit macadam surfaced tennis courts – installed by O'Brien Sports and Greenfields UK – along with two cricket pitches and a new ground with spectator stands for Royal Wootton Bassett Town Football Club.
We secured the 3G pitch and tennis courts phase of the project through our ongoing investment in state-of-the-art 3D earthworks modelling software and GPS controlled excavators and bulldozers. This technical capability was pivotal in creating the earthworks concept and reproducing the design to the precise specification and in the most efficient method possible.
It also enabled excavated earth to be recycled back into the scheme helping the client reduce overall spend, by preventing material from being taken to landfill and also decreasing lorry haulage movements leading to less pollution in the atmosphere.
Steve Hillman, General Manager, O'Brien Sports, said: "We are delighted to have once again partnered with Greenfeilds UK and look forward to developing a successful relationship."
"We are continually investing in our people and technology so that we can provide our customers with the highest standard of customer service, a strategy that has paid off as we continue to be awarded sports pitch contracts of this high calibre."
Royal Wootton Bassett Sports Association Chairman, Peter Yeardley, said: "This journey started more than 10 years ago, at a time when demand for sports facilities could not be met by the original grounds bequeathed to the town in the 1930s by Major Gerard Buxton.
"To see sporting activity on the new site is simply fantastic and we are proud to continue the legacy of Major Buxton."
The O'Brien Sports management team has over 55 years' experience in sports pitch construction and have delivered schemes throughout the UK, including: a 3G football pitch at Worthing FC, a Lano 3G synthetic pitch at Westfield Academy, a sand dressed hockey pitch at Burton Hockey Club and two natural turf pitches for Rugby Town Junior Football Club.
The sports installations delivered include natural sports pitches, such as those used for rugby, football and cricket, and synthetic and Multi Use Games Area (MUGA) pitches with surfaces suitable for just about every sport and user, from professional sports teams to schools and communities.