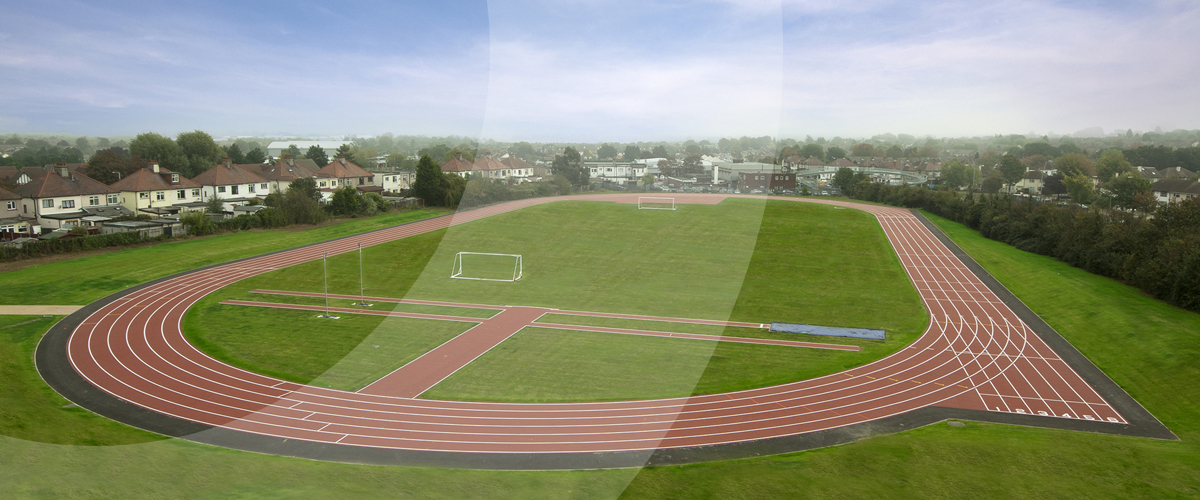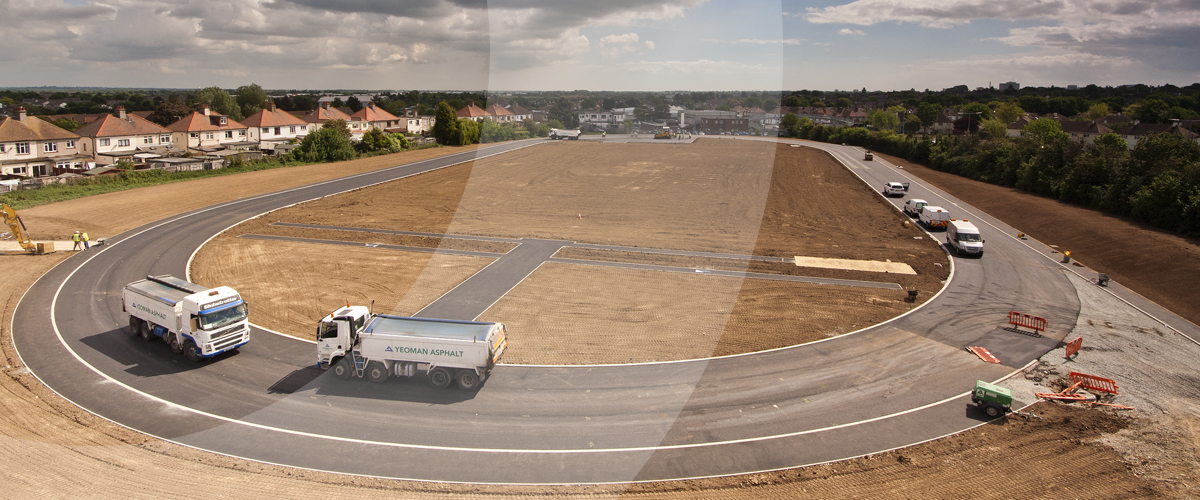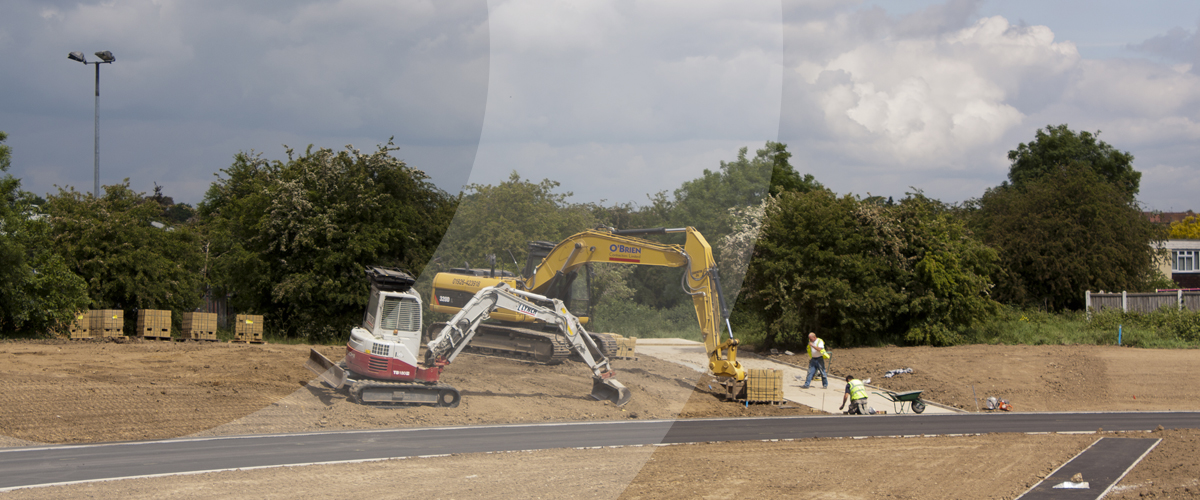 Project details
The Eastwood Academy was established in August 2011 and specialises in: Performing Arts, Sports, Mathematics and Computing. The school is one of three key strategic partners in The Billericay School Direct Partnership.
Requirement
The project consisted of the construction of a synthetic "Mondo" 6 lane 400m IAAF and UK Athletics track with associated field facilities and a full size pitch on the infield.
 The works involved reduced level excavation, "cut and fill" to formation with the disposal of 15,000m³ of residual spoil being disposed off-site, including associated drainage sub base build up and macadam civils works and the installation of long jump, triple jump, high jump, pole vault and circle events.
Result/Outcomes
In order to address the necessary excavation works the infield was top soiled, seeded and marked accordingly.
Testimonial
"We were very impressed with O'Brien Contractors from start to finish. They assisted us with ideas in our design phase and were not only timely in their completion but the quality of the work was outstanding. We have had many people visit our facility and have been continually informed that our track is of a superior quality to that of major international stadiums."
Spokesperson for Eastwood School
Contact us
If you are planning a sports pitch project, click here to fill in your details and we'll get in touch to chat about your requirements. Or you can just call the O'Brien Sports team now on 01926 319 724 or email us at info@obriencontractors.co.uk