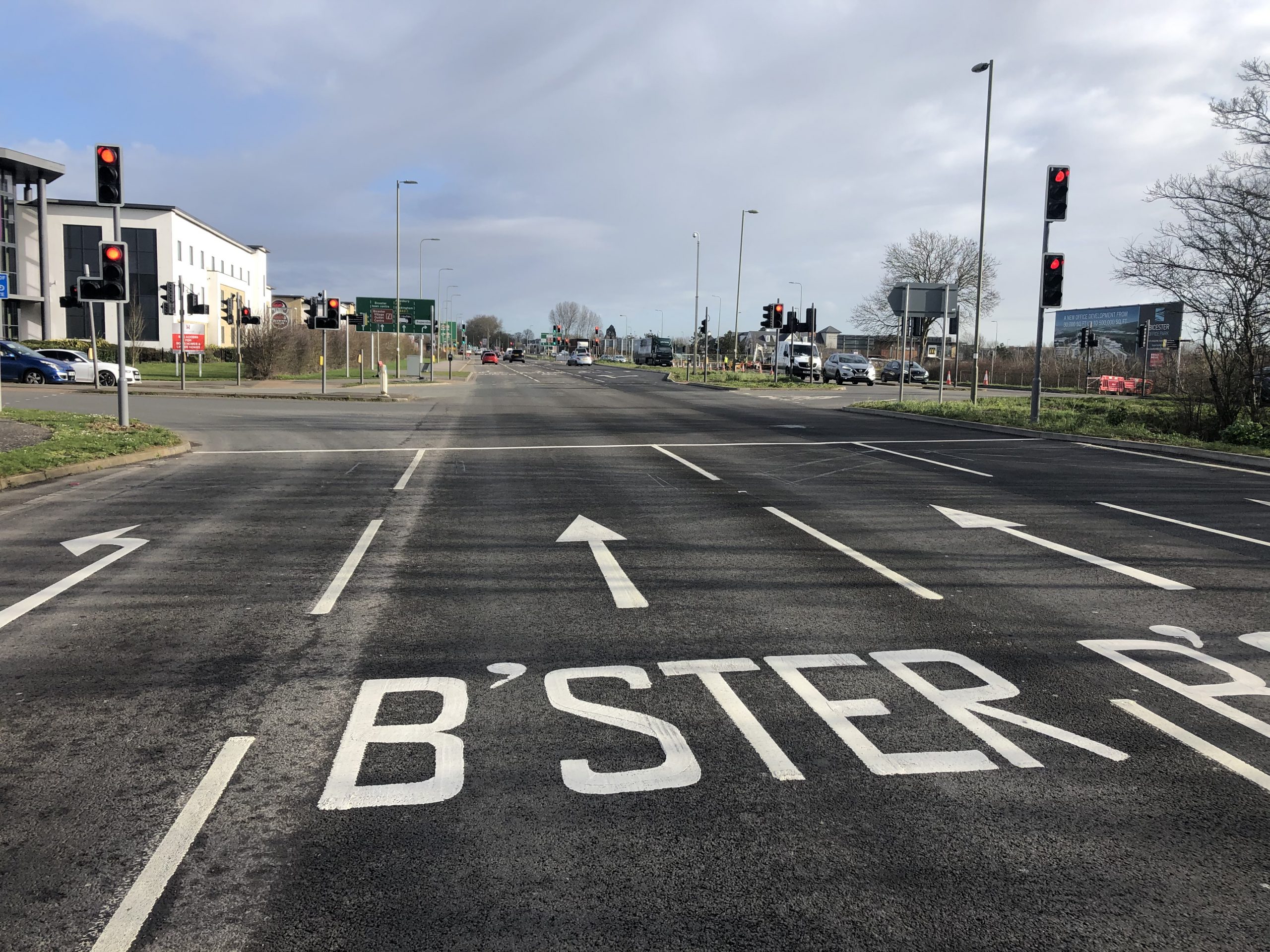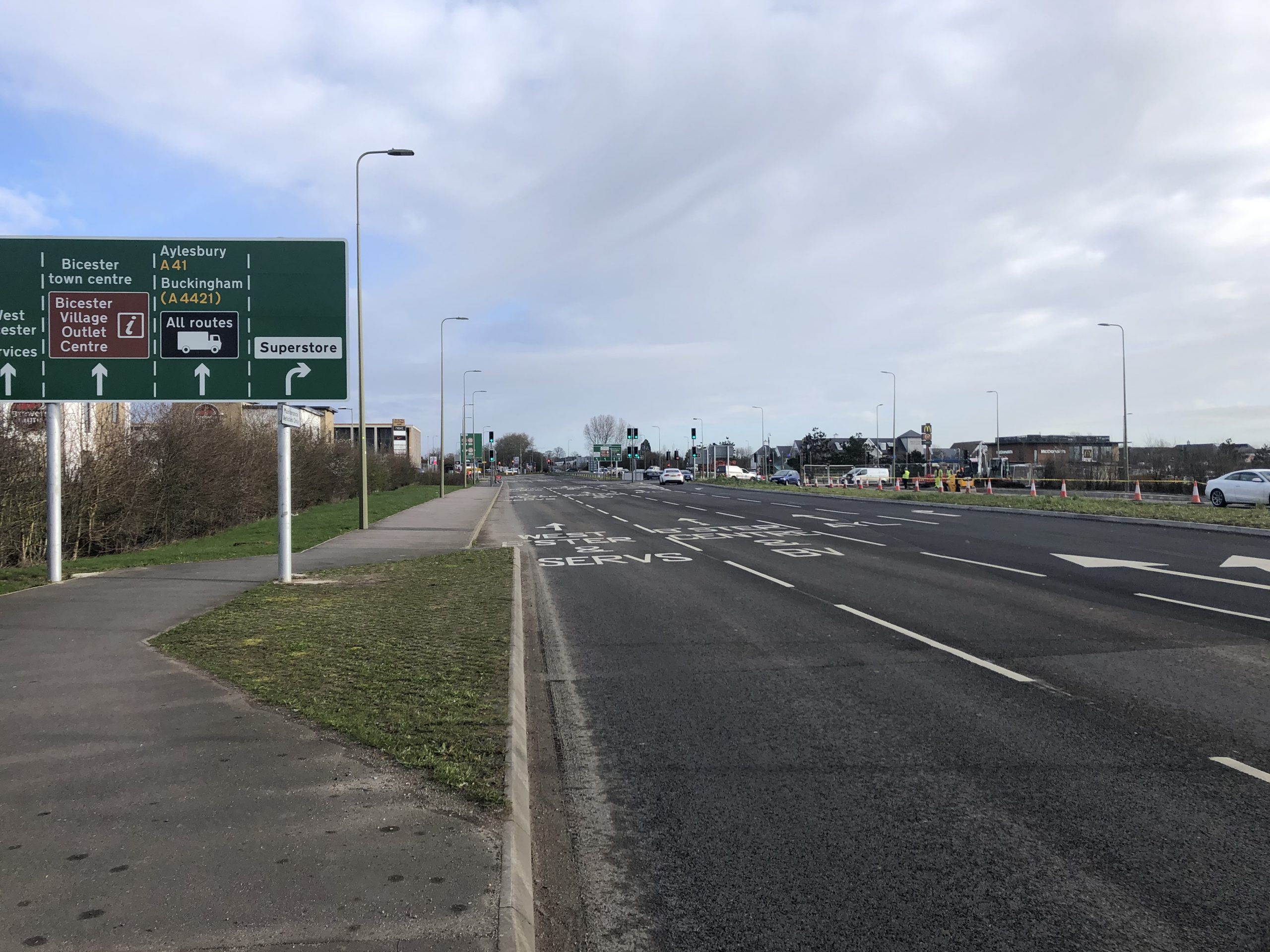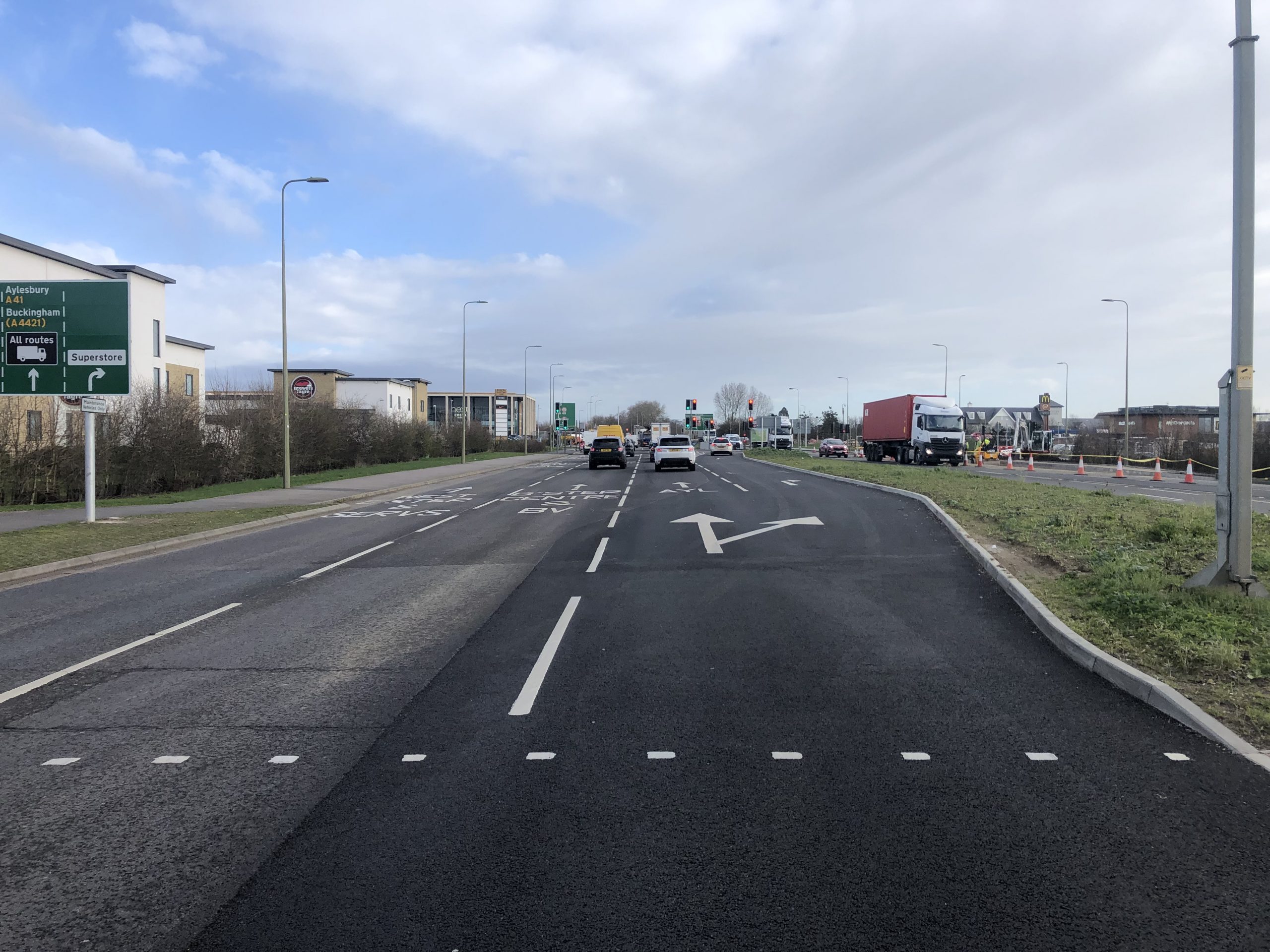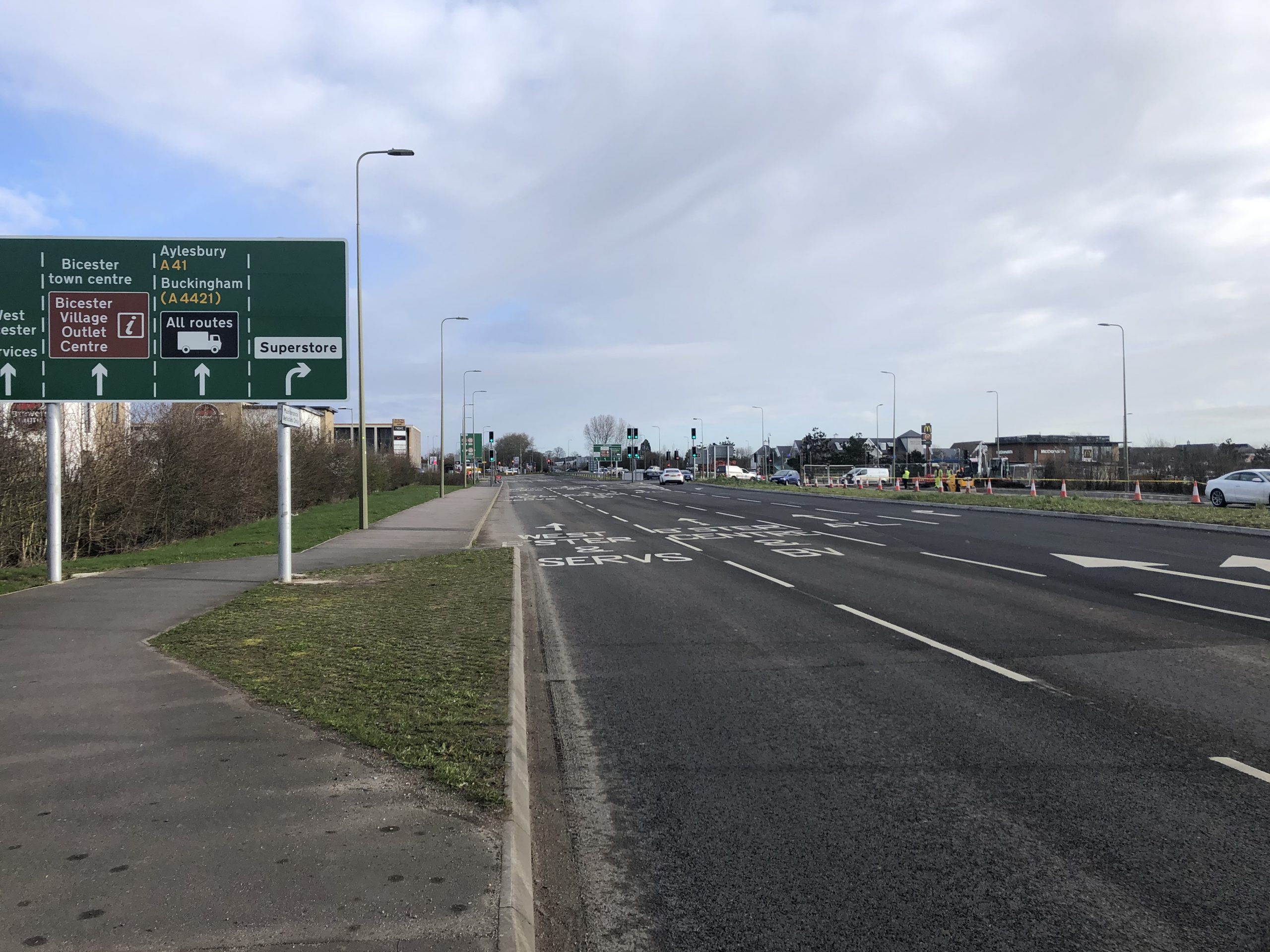 O'Brien Contractors were engaged by the Consolidated Property Group to undertake the Section 278 Highways works for the new Kingsmere Retail Park on the A41 in Bicester, Oxfordshire. O'Brien were appointed as Principal Contractor whilst also undertaking the role of Principal Designer for the construction phase of the project.
The project involved the widening of the heavily trafficked A41 dual carriageway in Bicester and included the construction of an additional traffic lane next to a live dual carriageway, substantial alterations and improvements to traffic signalling and cabling systems at two multi-way junctions, culverting of existing highway storm water ditches, full depth pavement and footpath construction to highways specification and standards, footpath, the installation of vehicle restraint systems along with the reconfiguration of street lighting and advance directional signage scheme to suit the new layout.
The project was extremely sensitive due to the proximity of the well-known Bicester Village Shopping Outlet which is located approximately 400m from the works areas while the A41 is the primary access route. Bicester Village has over 7 million visitors per year which is on par with such tourist attractions as The British Museum and The National Gallery. This in turn equates to a substantial traffic flow along the A41 through the proposed works area from the M40.
Upon award of the contract, we worked with all stakeholders including Oxfordshire County Council, Local Residents and Businesses including Bicester Village to ensure that the works were planned to cause minimal disruption whilst always focusing on the objectives of the project to complete on time and within budget. During the project we ensured that all stakeholders were regularly updated with progress by issuing press releases to all relevant parties and holding regular meetings.
The project was completed early and on budget. The project was extremely sensitive and challenging while it was also our first project for both a new client and working alongside Oxfordshire County Council as local Highways Authority, feedback has been very good.
Jon Hick (Oxfordshire County Council Highways Inspector) said;
As the works are coming to an end, I thought I would drop you an email to express my thanks to yourself and your team. Throughout this challenging project you have worked with Oxfordshire County Council in minimising disruption and quickly implementing any changes that were asked for. O'Brien Contractors have also pointed out possible issues prior to starting, this has led to multiple design changes which I believe has benefited the works including signage location/ type, lining changes, footpath alignment and the removal of unneeded crash barriers. I believe this has benefited all parties with reduced costs and a reduced programme.
Well done and I look forward to working with you all again.