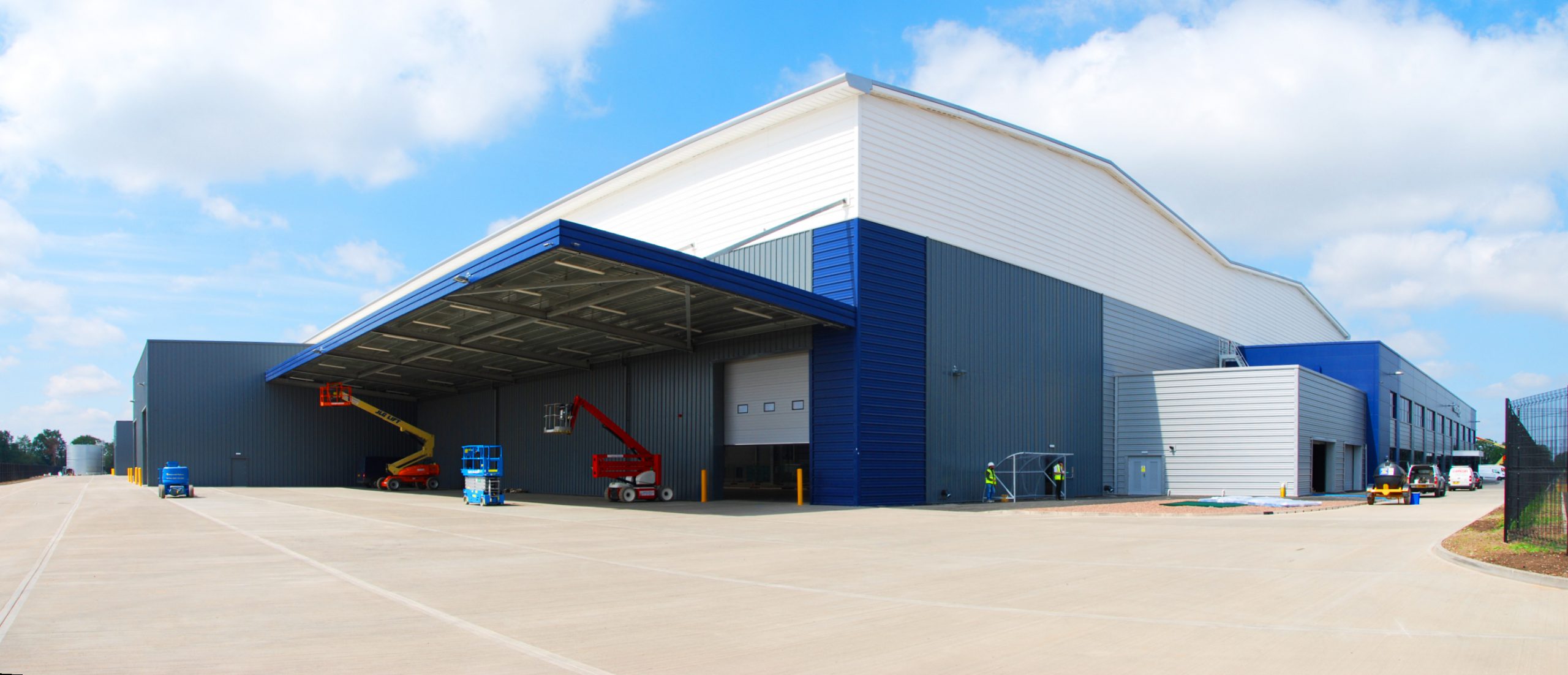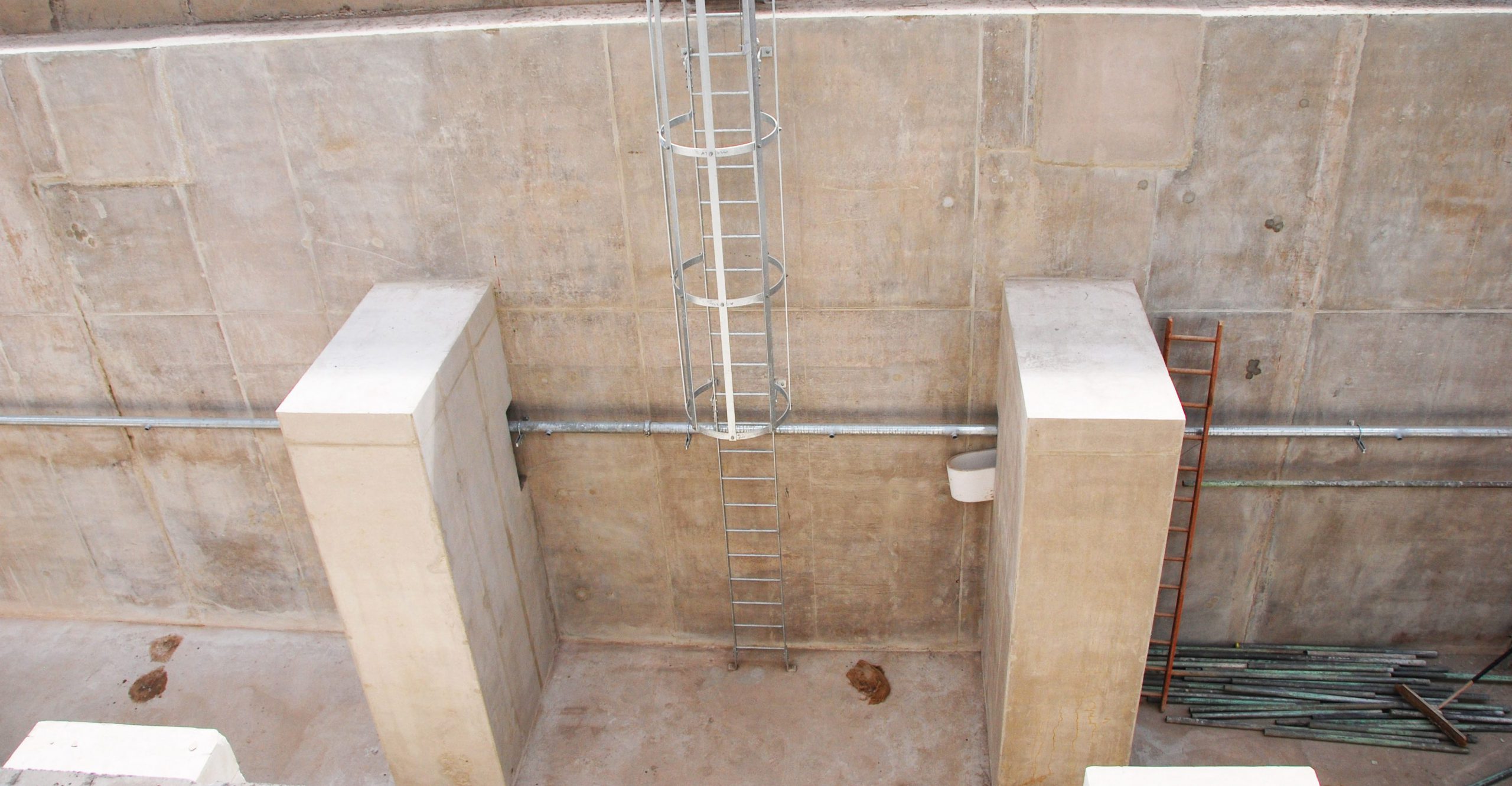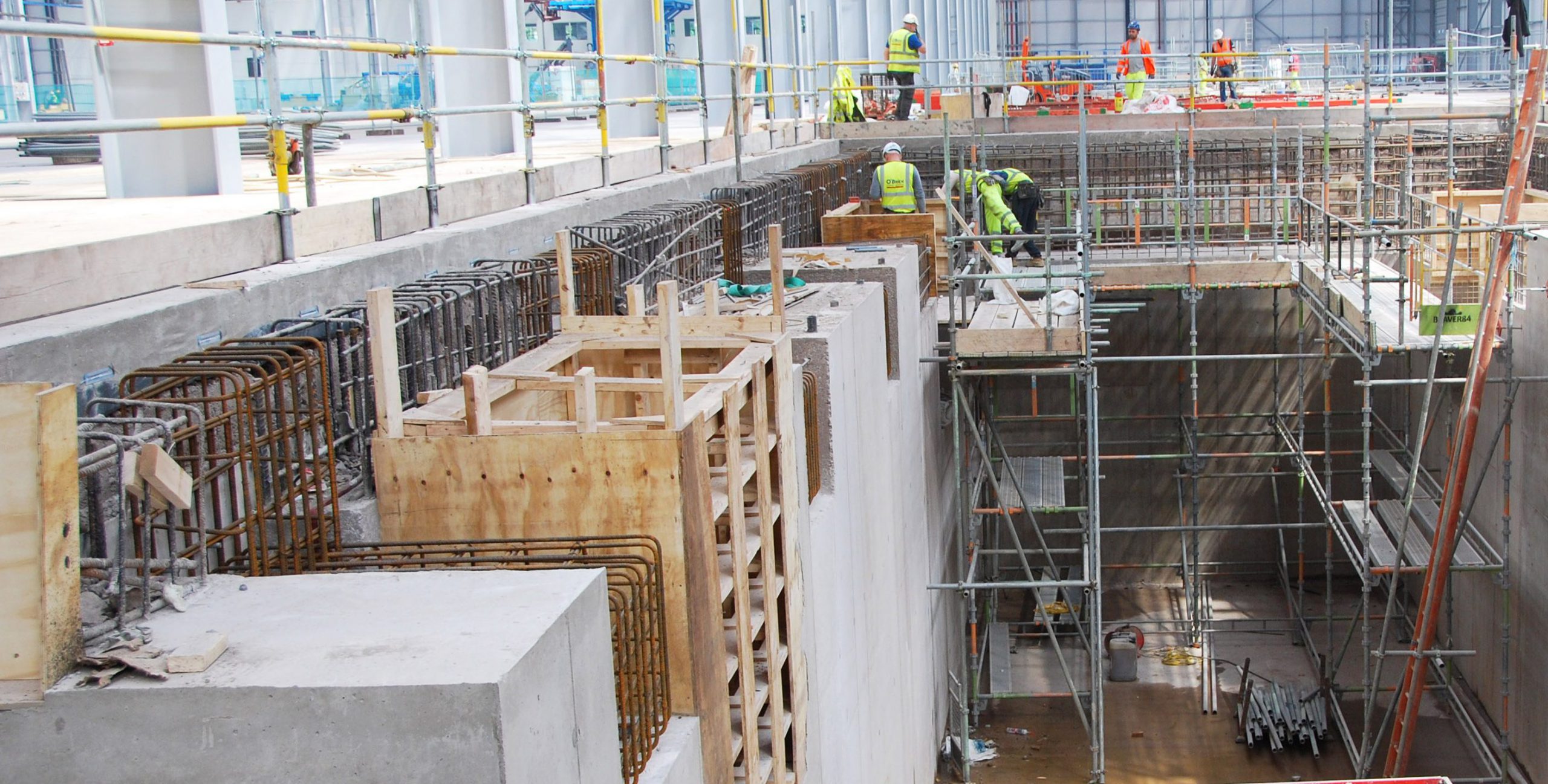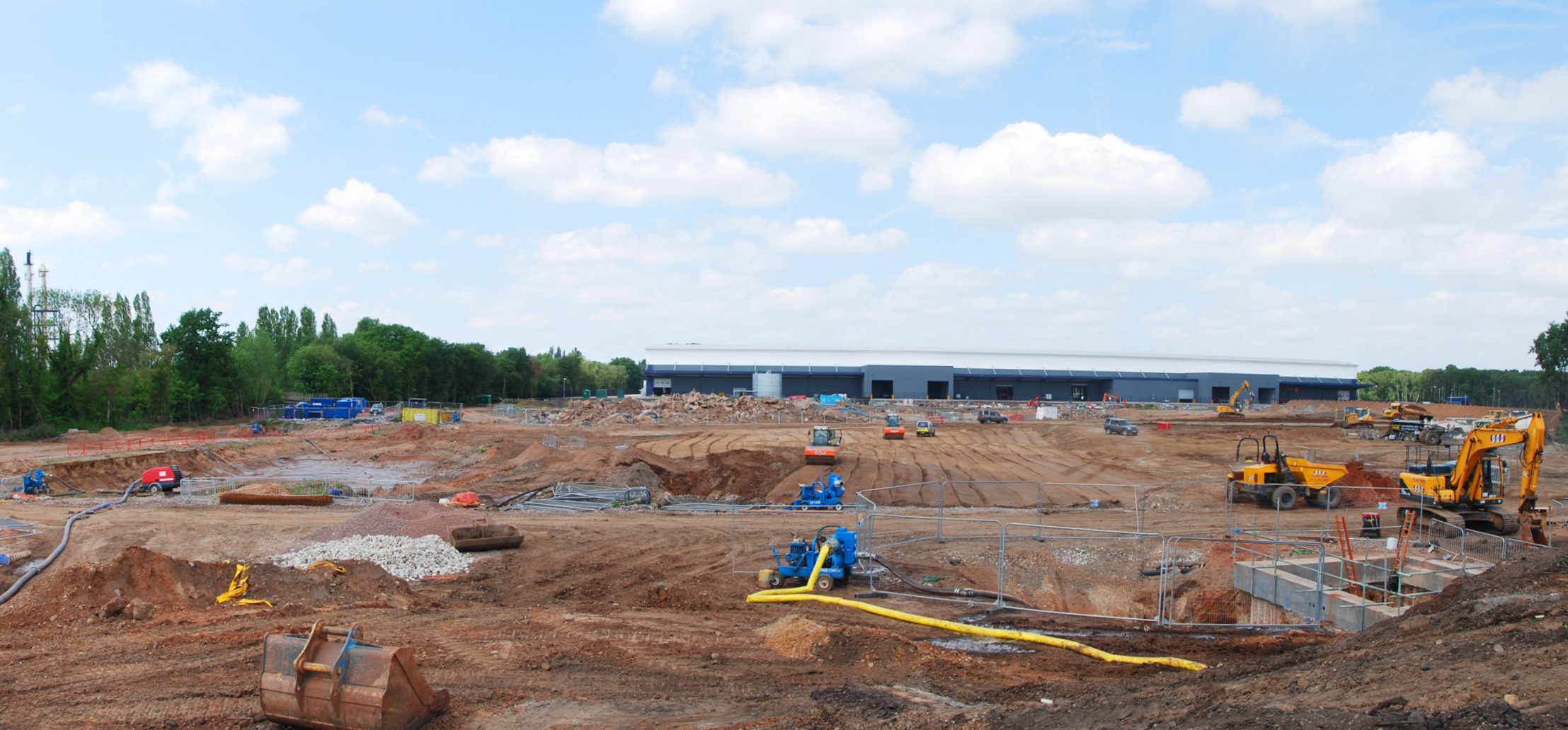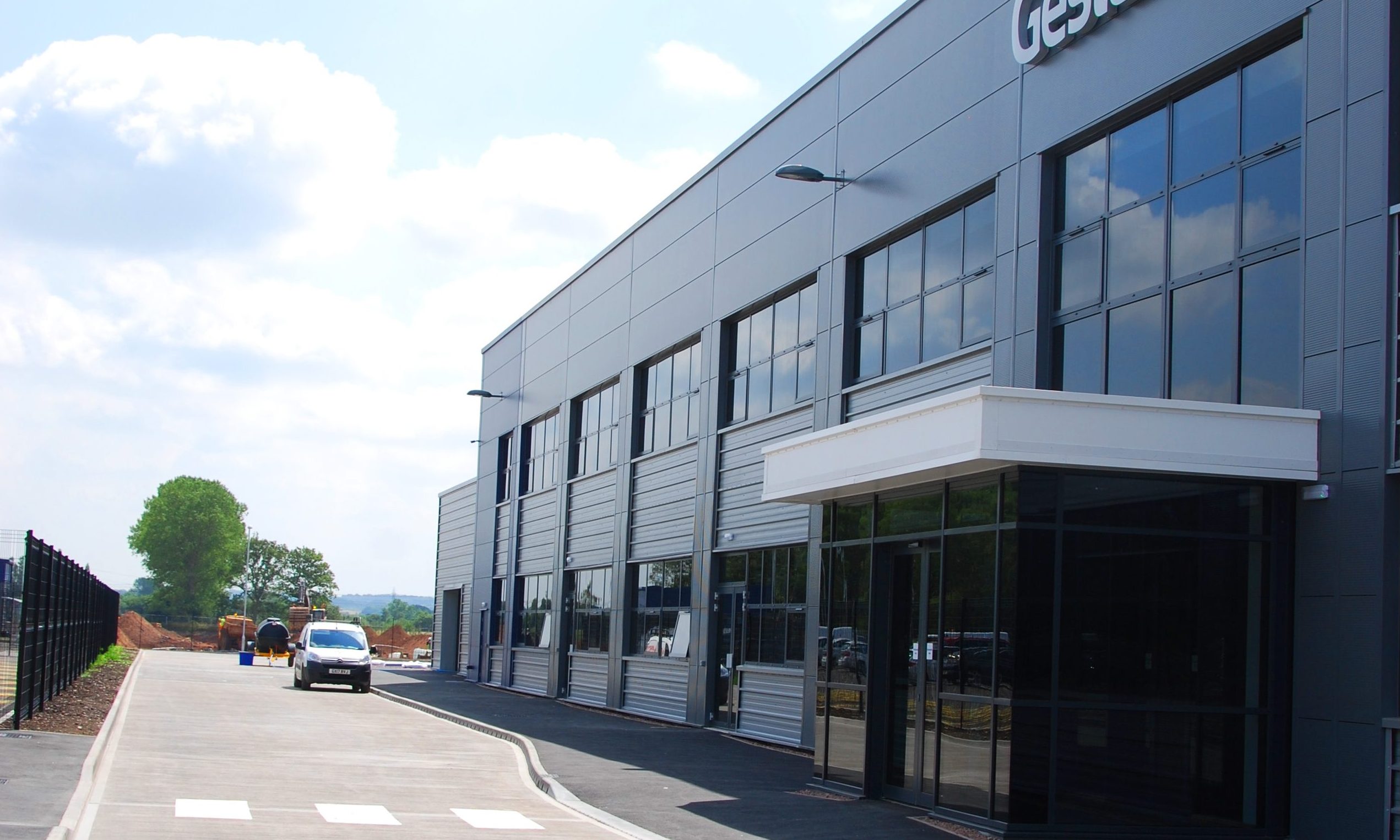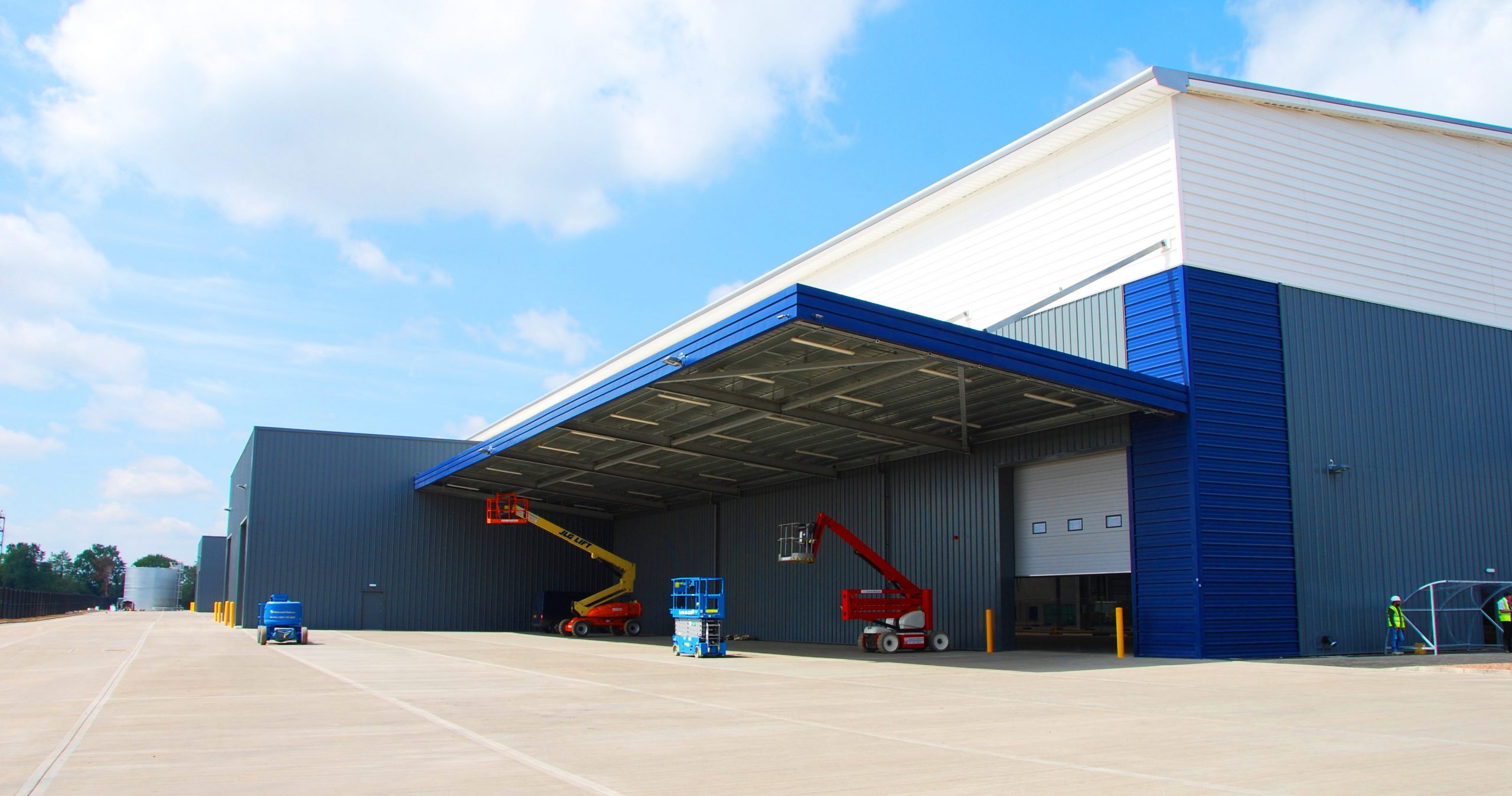 The £126.3 million stamping plant facility for Gestamp will process the design, development and manufacture of metal automotive components to serve their client base of; BMW, Jaguar Land Rover, Honda, Nissan Renault and Toyota.
The Client
Gestamp specialise in front and rear chassis components, axles, sub frames, suspension arms, body assemblies, engine mounting brackets, wheel hub and disk modules.
The new plant will bring a completely innovative technology of hot stamping. That includes one of the biggest hot stamping lines in the world aiming to provide a better service to customers, namely JLR, Nissan-Renault, Volvo, Ford, BMW, Toyota and Honda.
Our Works
Employed as a sub-contractor to Readie Construction, our works involved groundworks, substructures, foundations, services and external works to facilitate the new Gestamp factory.
As the substructure works involved the construction of large reinforced concrete machine pits, at 6m deep, requiring some 8,500m3 of material to be excavated and 3,500m3 of concrete to be poured to form 1.7m thick walls. A major hydraulic propping system was utilised as a temporary works solution.
This was at the time the largest temporary support system being deployed outside of London. The largest single structural foundation required 175m3 of concrete to facilitate the factory loadings.
3,740m of service infrastructure including BT, HV, LV, Gas, Mains Water and Rising Main were brought into the site, alongside 4km of foul and storm drainage to service the factory, offices, access roads and external yard.
A number of bespoke headwalls and interceptors where designed, procured and installed to comply with the specification and client requirements.
Overview and Challenges
On commencement of the 32-week project the weather and ground conditions proved extremely challenging for all parties on the project, but through the aid of O'Brien the worst of the weather was overcome. The biggest challenge was the start of the reinforced concrete machine pits, described above, 6 metres deep from ground level, which equated to approx 8,500m3 of excavated material. Once excavated, the construction of the reinforced concrete base slab and 1.7m thick walls from 7m deep to ground level were successfully completed.
Contact us

If you are planning a project and looking for an experienced groundworks and civil engineering specialist, click here to fill in your details and we'll get in touch to chat about your requirements. Or you can just call the team now on 01926 319 724 or email us at info@obriencontractors.co.uk.