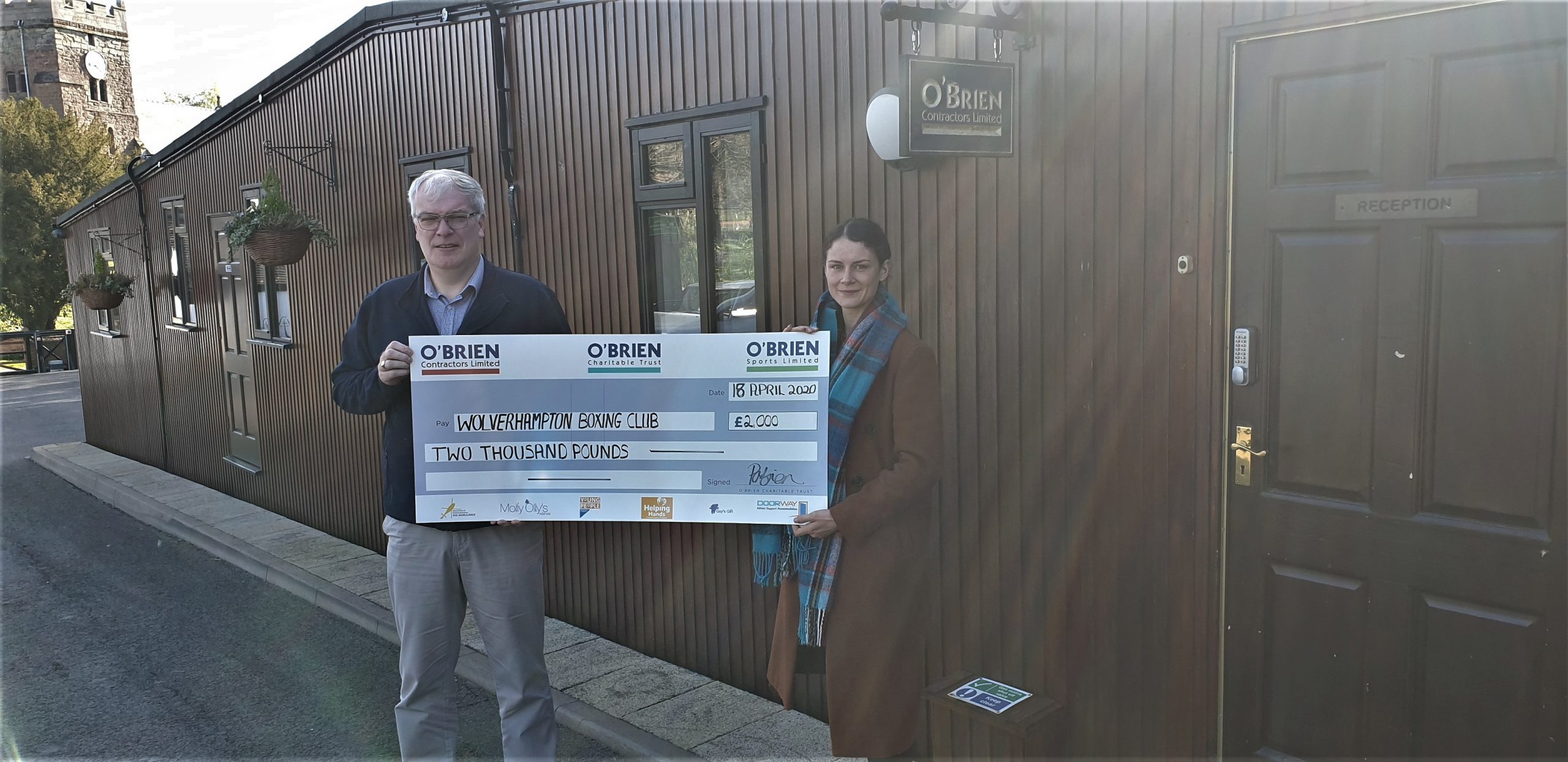 O'Brien Charitable Trust are very pleased to donate for the first time to Wolverhampton Boxing Club, one of the oldest established clubs in the UK.  O'Brien donated £2,000 to this very worthy club at the heart of the local East Park community.
The club was founded way back in 1936 by a group of local businessmen. After a few moves to different premises, by the mid 80's the club had moved to its present home on the corner of Colliery Road and Willenhall Road.
The club has three rings, along with an array of heavy bags etc that would be the envy of a lot of pro gyms! The club is recognised as being of enormous benefit not only to the local East Park community, but for the whole of Wolverhampton.
Various famous faces have visited the club, including in recent years Amir Khan, Joe Bugner and Earnie Shavers amongst others.
Other prominent boxers who have passed through the doors of WABC over the years include Tony Wilson, Bingo Crookes, Richie Carter, Nigel Rafferty and Dean Harrison to name but a few.
A lot of people have worked tirelessly to make the gym what it is today, and are still working hard to leave a legacy for future generations of Wulfrunians.
Any boxing fan or visitor to Wolverhampton would do well to take an hour of their time to visit WABC, it really is a fight fans' dream.
Gary Bate from the Boxing Club commented on what the donation has meant to the club:
We are a voluntary run boxing club offering the opportunity to train and learn the art of boxing, in one of the most deprived areas of Wolverhampton. We welcome children and adults from the age of 8 and also have links with local schools and youth groups. We operate from a building which is over 100 years old and as you can imagine, it is in constant need of repair and maintenance. We rely on charitable donations to enable us to keep the building open for our community.
Your very generous donation of £2,000 has helped us to refurbish one of our rooms to be used as a class room to extend our theory teaching. This room was previously very damp and had dry rot in the floor boards. Your money contributed to the eradication of these problems along with new flooring and electric heaters to be installed. We send our sincere thanks for considering us and agreeing to donate to our cause. We wish you every success with your future projects.
http://wolverhamptonboxingclub.co.uk/