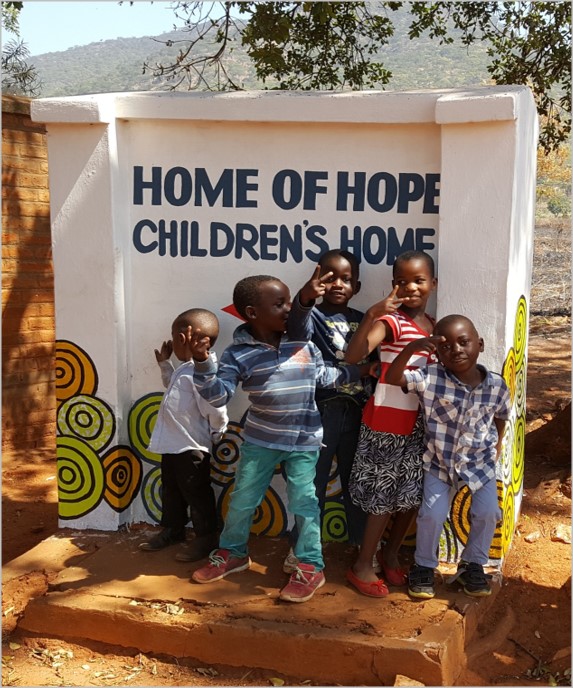 O'Brien Contractors have donated a further £5,000 to support Home of Hope, a fantastic children's home in Mchinji, Malawi which cares for over 700 orphans from all over Malawi area.
Back in 2017 we donated £7,000 towards setting up a Vocational Training Centre, supporting the Malawi Orphan Fund through working with Phil Janes at SDC Builders Limited. Phil goes over to Malawi with his wife and a group of other volunteers, providing their time to carry out projects at the home. This time the team will be building additional toilet and bathing facilities as well as repairs to the accommodation blocks at the village and other crucial works.
Ruth Janes – Hon Treasurer Malawi Orphan Fund said, "Many thanks for the very generous donation of £5,000 to Malawi Orphan Fund from O'Brien Contractors. I confirm that it has safely reached Malawi Orphan Fund's bank account. We will pass this gift on to the Home of Hope in the very near future. This money will be of enormous benefit to all the children and young people living and studying at the Home who are among the poorest, most disadvantaged or vulnerable within Malawi."
Malawi Orphan Fund supports the Home of Hope children's home in Mchinji, Malawi, which cares for orphans from all over Malawi, providing food, shelter and good quality education in a loving environment. Their primary means of support is through sponsorship.
Home of Hope's vision is for equipping orphans and other vulnerable children to lead independent lives to the full, by providing them with vocational skills to enable them to enter skilled employment, or set up businesses of their own.
Home of Hope consists of 5 main sectors: the Village, the School, the Farm, the Clinic and the Vocational Centre. Together they enable the Home to best meet the needs of those they care for.
TO FIND OUT MORE ABOUT THIS INCREDIBLE ORGANISATION AND HOW YOU CAN HELP: https://malawiorphanfund.uk/how-to-help