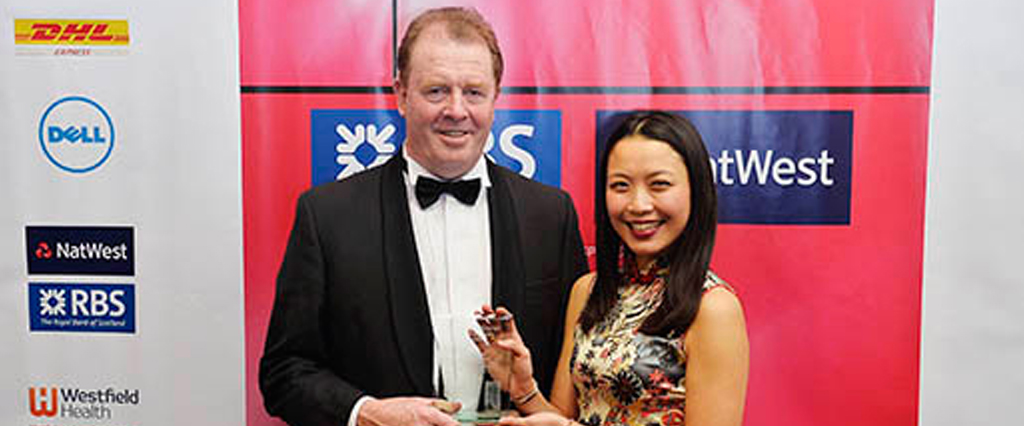 O'Brien Contractors, a specialist civil engineering firm providing best-practice, cost-effective design and build services for a wide range of construction projects, has been named as Company of the Year in the 2013 National Chamber Awards, and its Managing Director, Peter O'Brien, also received the Outstanding Personal Achievement Award at the ceremony in November.
The Company of the Year Award recognises businesses that have excelled by increasing efficiency and turnover, providing staff development and improving standards for staff, clients, suppliers, the environment and the wider community. As well as creating 23 new jobs in 2013, the company has received several industry awards and accreditations, achieved its highest turnover ever and taken part in community events that have raised over £7000 for charity.
Peter O'Brien said: "To win the Company of the Year award is a wonderful endorsement of how hard everyone at O'Briens has worked to achieve our goals. We are all dedicated to delivering the best service to our customers while also striving to improve the efficiency and environmental impact of construction projects. It's also very important to us that we provide the opportunities for our staff to realise their potential and that we make a positive impact on the communities we work in."
The Company of the Year Award comes with a £25,000 cheque, which O'Briens will be investing in its apprenticeship programme to help more young people to enter the construction industry and into the company's community fund that is used to provide free computer and playground equipment to local schools.
The Outstanding Personal Achievement Award acknowledges an individual who has demonstrated dedication, professionalism and integrity within their role resulting in a positive impact on the business. Peter O'Brien has been instrumental in transforming the business in the past four years – diversifying into new service areas, investing in new technologies and marketing campaigns, and helping the business to recover strongly from the recession.
Mr O'Brien said: "I am overwhelmed and delighted to have been given the Outstanding Personal Achievement Award. However, everyone at O'Briens has worked together to achieve our business transformation and this award really reflects our joint efforts and successes."