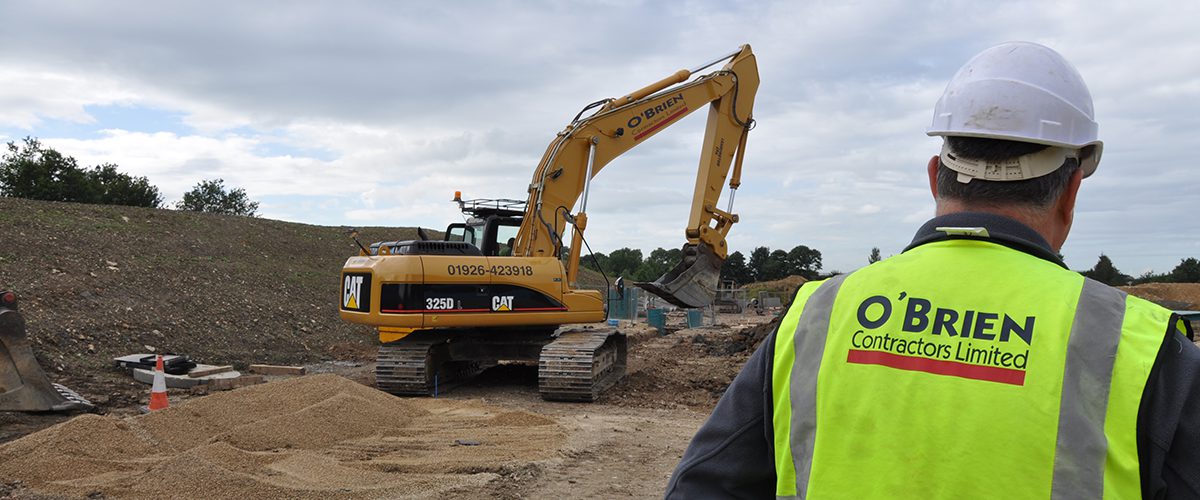 As part of its commitment to continual improvement, leading civil engineering and groundworks contractor, O'Brien, has achieved a 20% increase in its client satisfaction rating in just one year. The increase has seen customer satisfaction go from 72% in 2012 to 92% in 2013. In recognition the company has been awarded the Diamond Standard for Customer Service from BenchmarQ, a division of QMS International.
The survey carried out by BenchmarQ has seen O'Brien awarded an overall score of 92 out of 100 across a number of services and categories:
Marketing: 83%
Staff Performance: 95%
Service: 91%
For many of the questions, O'Brien's customers awarded them the highest level of four (excellent) – showing that the company's determination to improve all aspects of their work and relationships has paid dividends.
O'Brien Contractors' Managing Director, Peter O'Brien said: "Customer satisfaction and continual improvement is at the core of everything we do. It is embedded throughout the company and at the forefront of all our employees' minds."
"We will always strive to offer the best quality, knowledge and skills and this award recognises the commitment we have made to that work ethic; and to working more collaboratively with our clients. All of us at O'Brien are very proud of our achievement."
The customer feedback that helped O'Brien achieve this prestigious award includes:
 Staff Performance: 95%
"Excellent."
"They're very friendly."
"They're very professional. They have good project management, good skills and a good work force."
 Service: 91%
"They're very proactive."
"Definitely a four."
 Price: 91%
"A four, as they won a competitive tender for a £2.5 million pound construction job."
"They compare favourably."
 Overall
"They're easy to deal with and they do exactly what needs to be done."