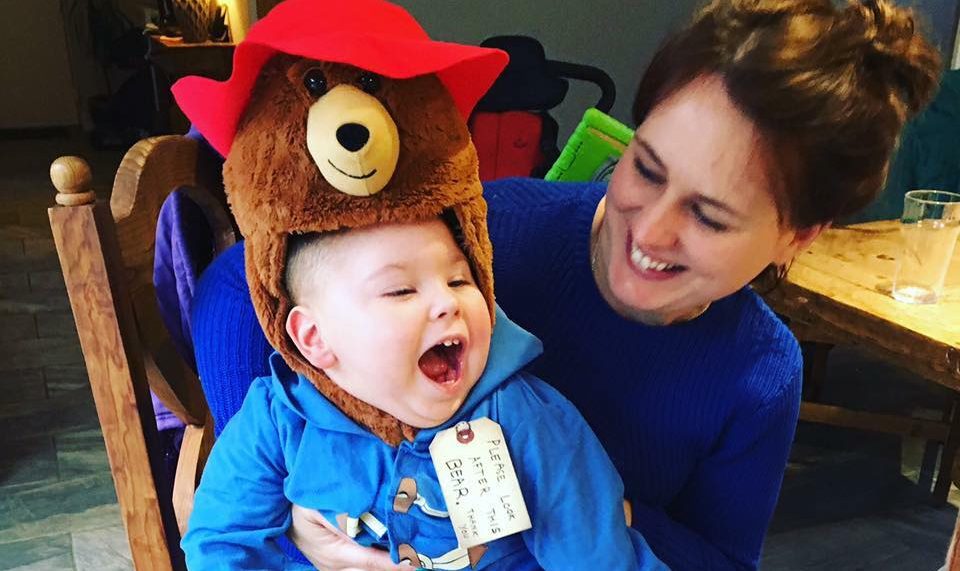 O'Brien Charitable Trust (OBCT) met up with Harry's mum, Hayley, and Harry, at their Warwickshire head office, to donate the £2K raised and discuss much-needed funds for The Helping Harry Trust.
Harry is a little boy who suffers from spastic quadriplegic cerebral palsy and has very complex needs. There are substantial caring costs involved to ensure Harry has access to the latest equipment and healthcare products, so that he can benefit from a greater quality of life. While chatting to Hayley about the Trust and its work, it was clear that the funds would be best used to help with Harry's physiotherapy and could cover several month's worth of treatment.
Steve Crosthwaite, from OBCT, said: "It was great to meet Harry and his mum Hayley. Hayley is hugely inspiring and her drive to ensure Harry's care is the best it can be is wonderful to see. We couldn't think of a worthier charity to donate to."
The Helping Harry Trust helps to support Harry and any equipment, care or treatment he may need to live a fulfilled life. If you would like to support Harry, please visit: https://www.gofundme.com/2ptcczw or to learn more about The Helping Harry Trust, please visit: https://thehelpingharrytrust.com/.