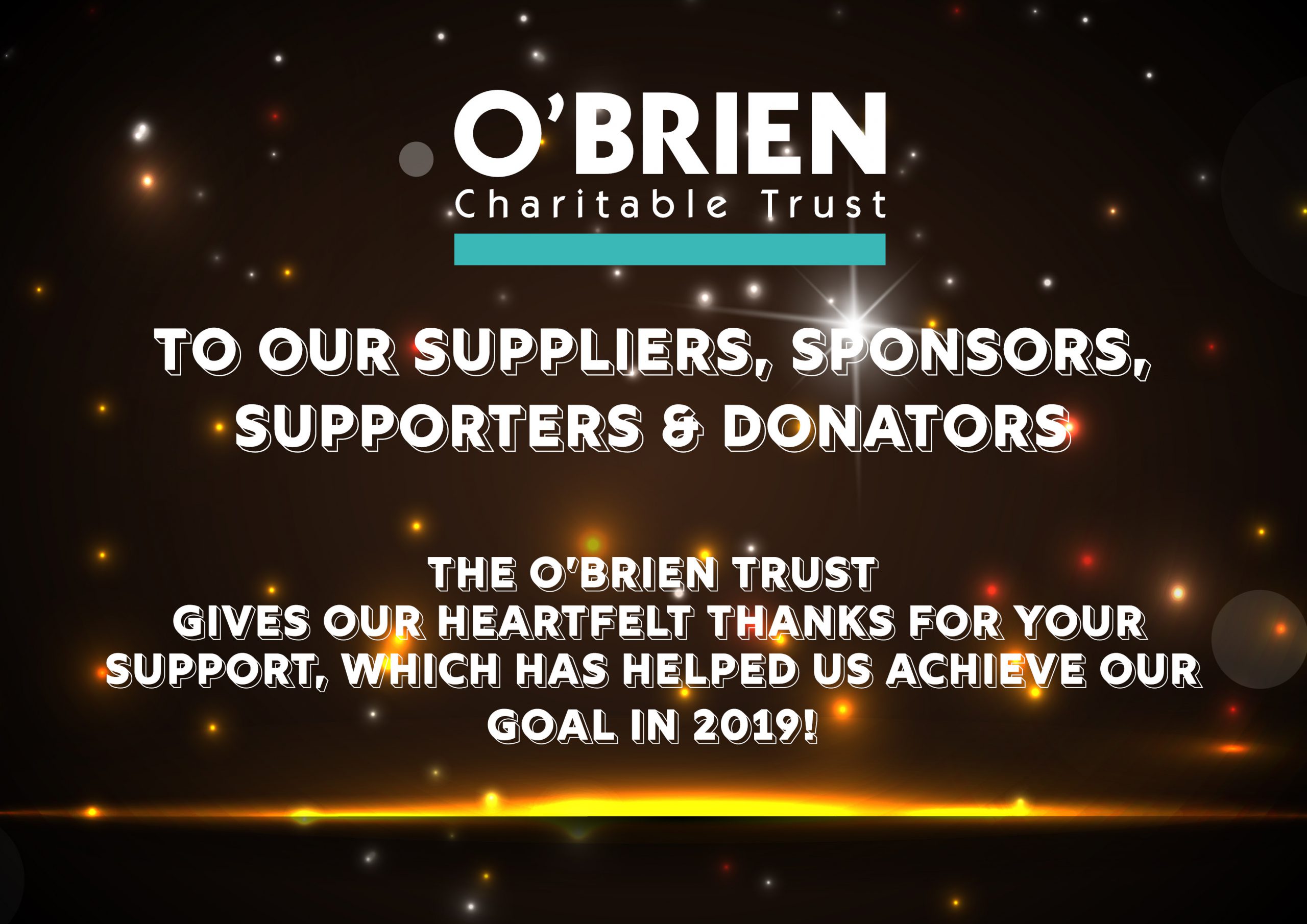 The trust has for the third year, since it was set up by the O'Brien staff in 2017 reached it's target!
MISSION ACCOMPLISHED 
The Charitable Trust has now reached it's 2019 target after a year of fundraising organised by the O'Brien Trust committee that is made up of staff members who give their time and dedication to reach that magic £15,000 target, so we can get another £15,000 from the O'Brien Directors once we reach that target, enabling us to give £30,000 to good causes.
WHAT WE DID TO REACH OUR TARGET
It has been a year of hard work to organising the various events.  The year kicked off in July with the Charity Golf Day which is always so competitive!  Our wonderful Charity Ball in the Great Hall at Warwick Castle where everyone dazzled us with their beautiful outfits.  We also had lots of smaller events, such as a Bake Sale organised by one of the staff, Movember, Christmas Jumper Day, the sale of homemade Christmas cake, and our Gold Bar Raffle.  We have had auctions at our events and outside of the events as well, it has been a busy year!
WE COULDN'T DO IT WITH OUT YOU!
Of course without the people who support us each year, we could not achieve these fantastic results and meet our targets.  Our suppliers, people who sponsor our events, those that purchase tickets to attend the events, people who donate the auction items, those that share our posts to help sell our tickets and get those bids in for the auction items, we could not do it without you, so: A GREAT BIG, HUGE, MASSIVE THANK YOU TO ALL OF YOU!
WHERE WILL THE MONEY GO!
In the new year we will be distributing the 2019 money that has been raised to our selected charitable organisations and we will keep you posted about where the money has gone and information on those organisations, so keep an eye out for information on that!
2020 EVENTS
We will also be announcing our events for 2020 in the New Year, which are currently being discussed. We hope that you are able to be as generous and supportive of the trust in the New Year and we look forward to seeing you at next years events!