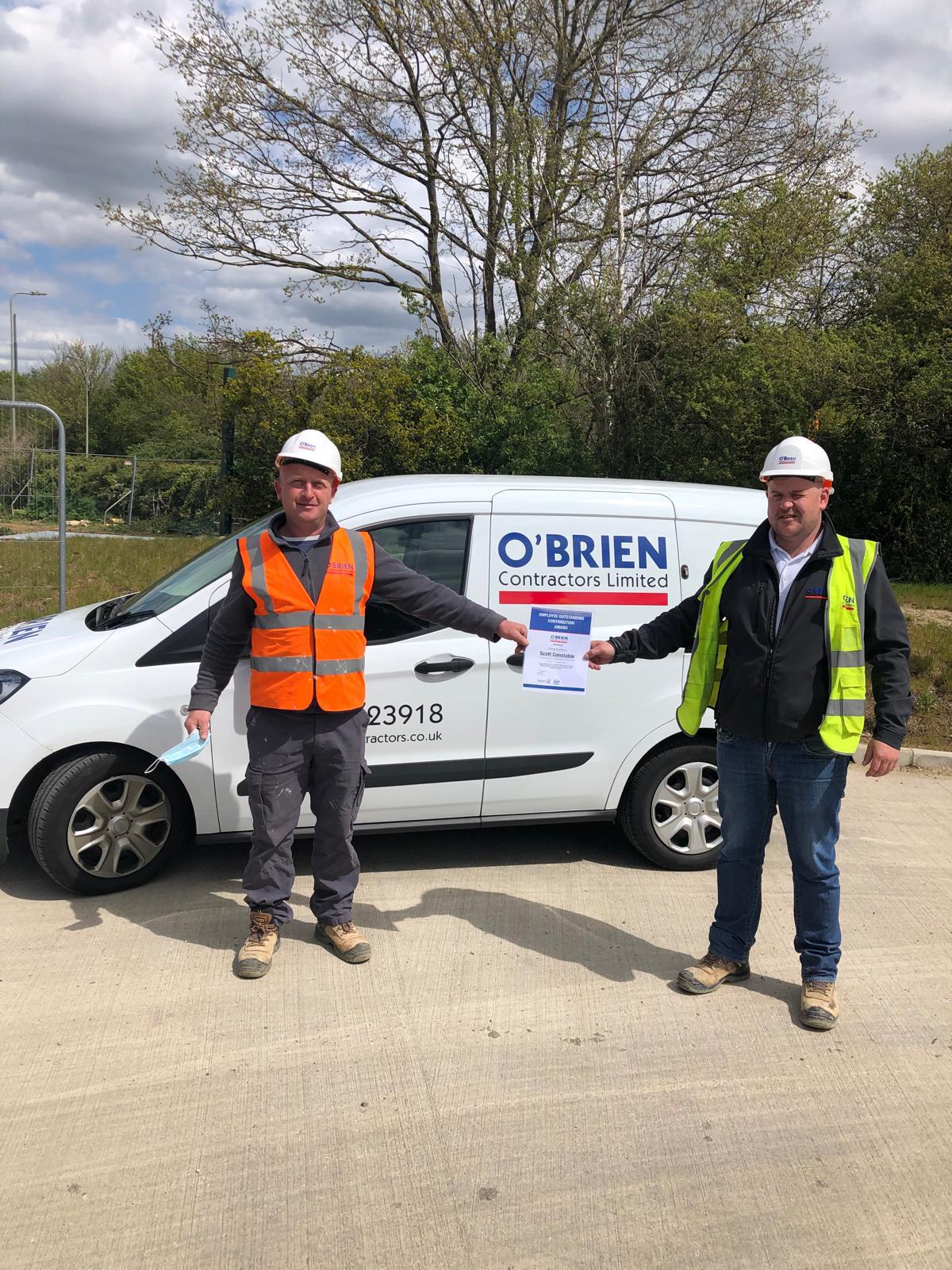 Congratulations to our site operative Scott Constable, who has won our 1st Quarter Employee Outstanding Contribution Award for  January – March 2021.
Scott was nominated by his Project Manager Guy Baker and Tim Murphy Site Manager who said: "We nominated Scott for his willingness and versatility at our Barry Callebaut site, which has enabled the project to run smoothly.  He has also formed good working relationships with the client and sub-contractors that has benefited the project."
Scott was presented with an award certificate and a £500 bonus in recognition of his outstanding contribution.
O'Brien Values Skills and Dedication of our Site Teams
In recognition of this, we have for many years run the 'Employee Outstanding Achievement Award'. The award goes to a member of one of our site teams each quarter to coincide with our quarterly newsletter.
Project Managers nominate the operative that they think has gone above and beyond for the previous quarter and the candidate with the most recommendations wins the award. In recognition of their outstanding contribution, the winner gets a £500 cheque and a certificate in recognition of their hard work.
https://trust.obriencontractors.co.uk/five-supercar-thrill-with-high-speed-passenger-ride-voucher-raffle/
https://trust.obriencontractors.co.uk/chance-to-win-a-holiday-in-gallants-quay-dartmouth-holiday-raffle/