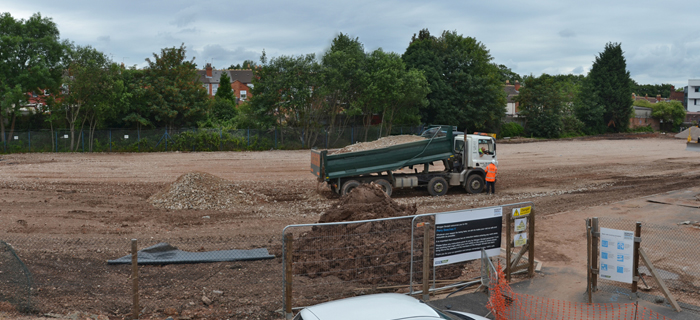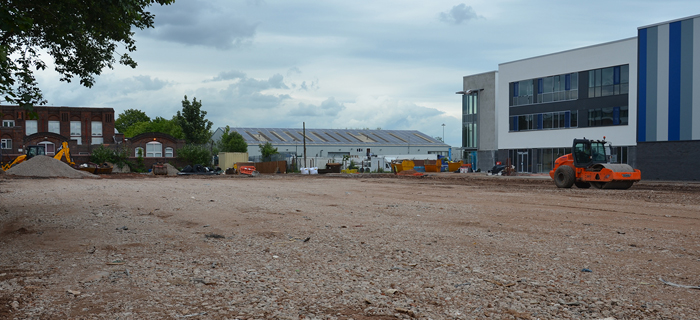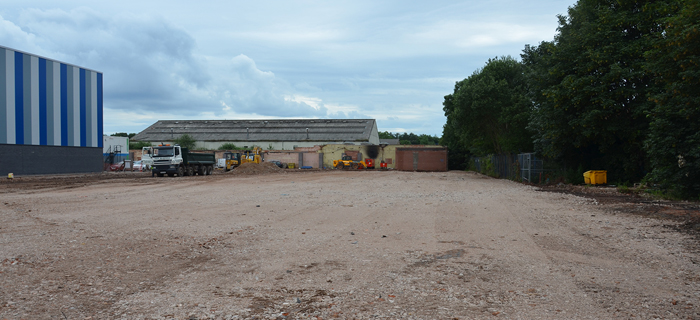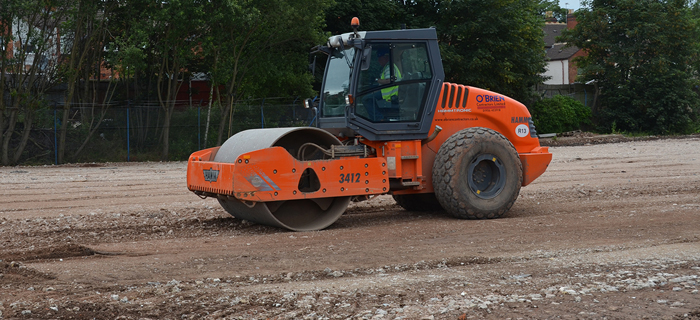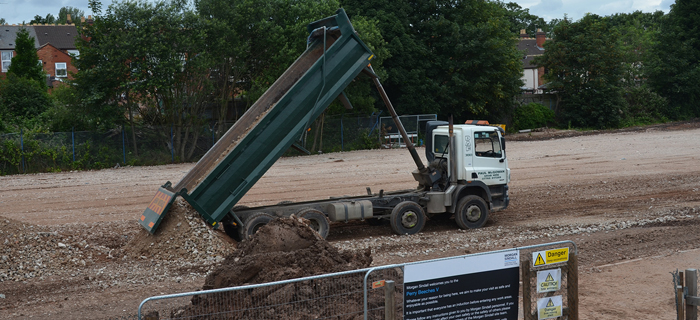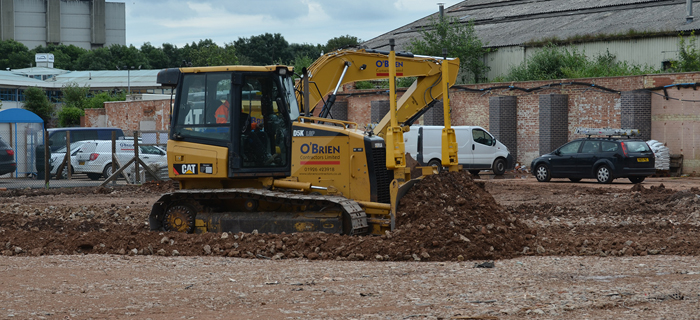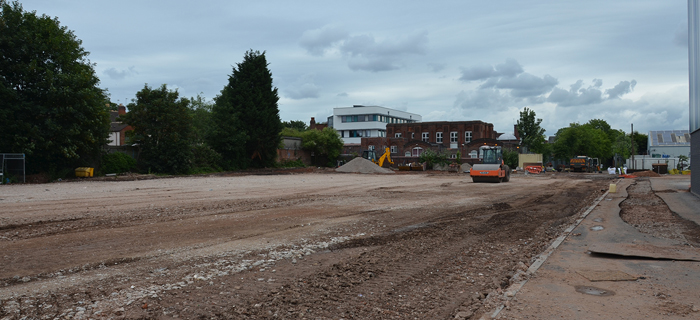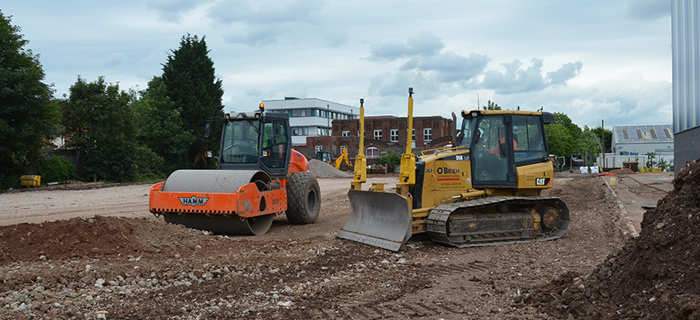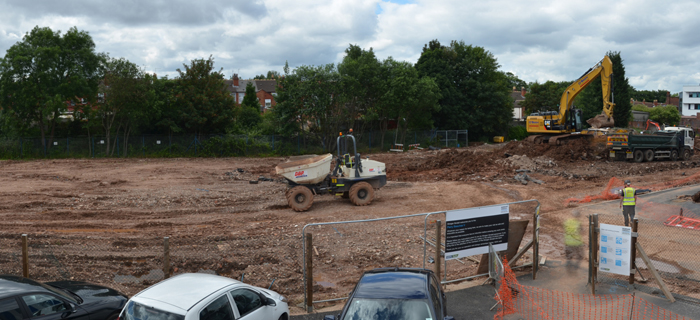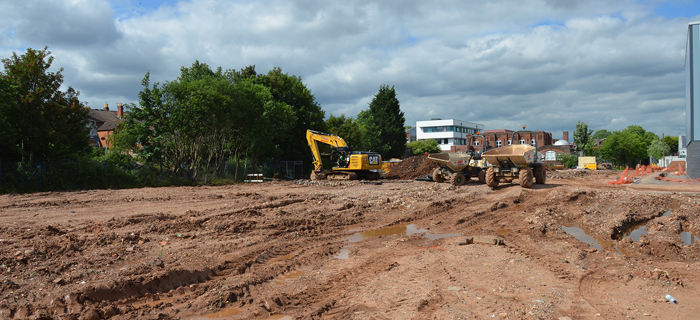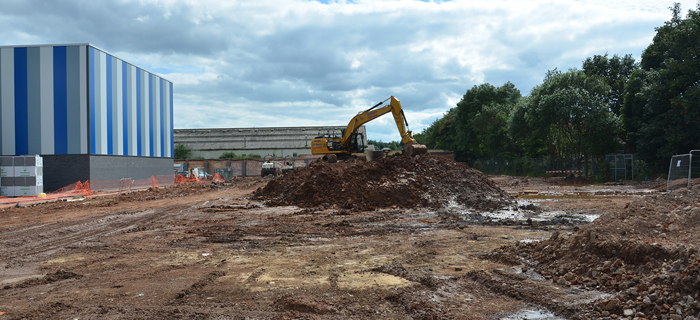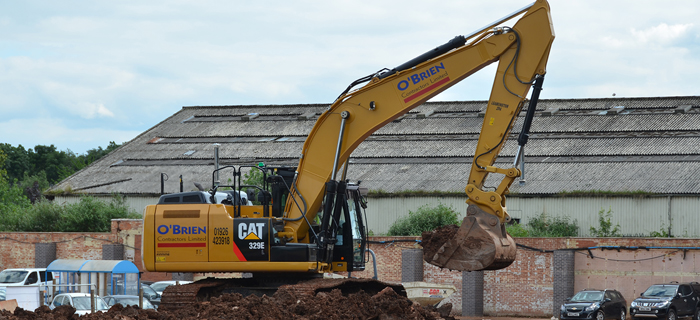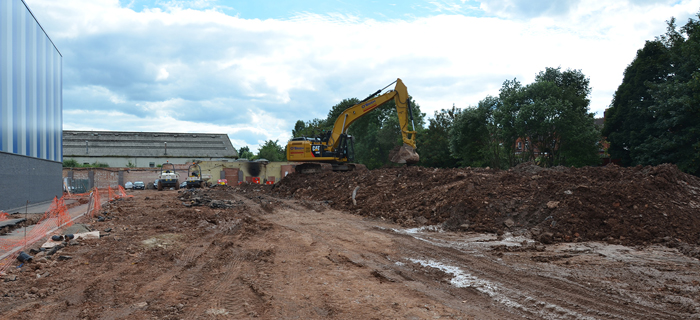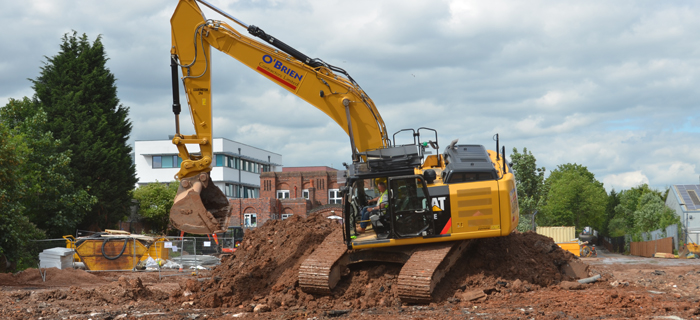 The Perry Beeches V School project in Birmingham contract with Morgan Sindall was to deliver the substructures for the new school, including foundations, drainage channels and kerbs to form the access roads, playgrounds and car parks. The site for new school building was the former Virgin Media headquarters so the main fibre optic cable route running through it had to be protected at all times.
During the planning stage of the project we realised that the delivery of the substructures would have to be done in two halves as another contractor had to move the existing data cables as they ran directly through the part of the site that the new main school building was going on. So we scheduled in to deliver as much of the brief as we could before the other contractor came to move the cables, then returned to complete the rest afterwards.
As well as planning around this, once we'd started work, the school decided that they would like a 3G Multi-Use Games Area (MUGA) pitch installed within the initial budget that had been agreed. This was obviously a big challenge but one that we were confident we could rise to.
Tony Mitchell, Operations Manager at O'Brien who was integral to the project said: "We had to think creatively about how we could achieve what the client wanted while also delivering the project on time and without increasing the budget.
The creative solution that we devised not only enabled Perry Beeches V School to get a professional sports pitch within their original budget whilst also improving the project's environmental performance.
We achieved both of these things through making economical use of the excavated materials on the site and recycling them. This enabled us to deliver the sports pitch at no additional cost to the school and it kept materials on site so reduced traffic in and out of the site and the amount of waste going to landfill. We reduced the impact of the construction project on the local community as the site was near the city centre on an old fashioned terraced road that it was difficult for the trucks to navigate."
The final benefit for the client was an early handover that meant the school had its new pitch 2 weeks before the scheduled end of the works, saving 10 working days.
Tony Fitzgerald MCIOB, the Project Manager at Morgan Sindall we worked with said: "We were delighted with the professionalism shown by O'Brien Contractors all the way through the scheme. Their ability to develop and implement sustainable earthworks solutions has improved the safety of the local area by removing vehicle movement and re-modelling the site. They also provided cost savings that enabled us to support the school in the delivery of a new sports pitch. They really have exceeded our expectations."