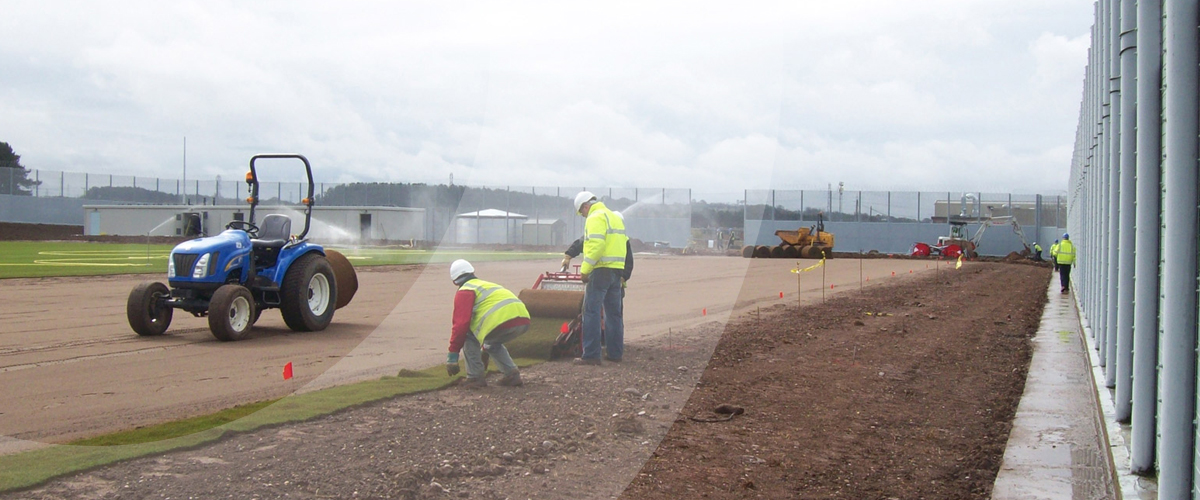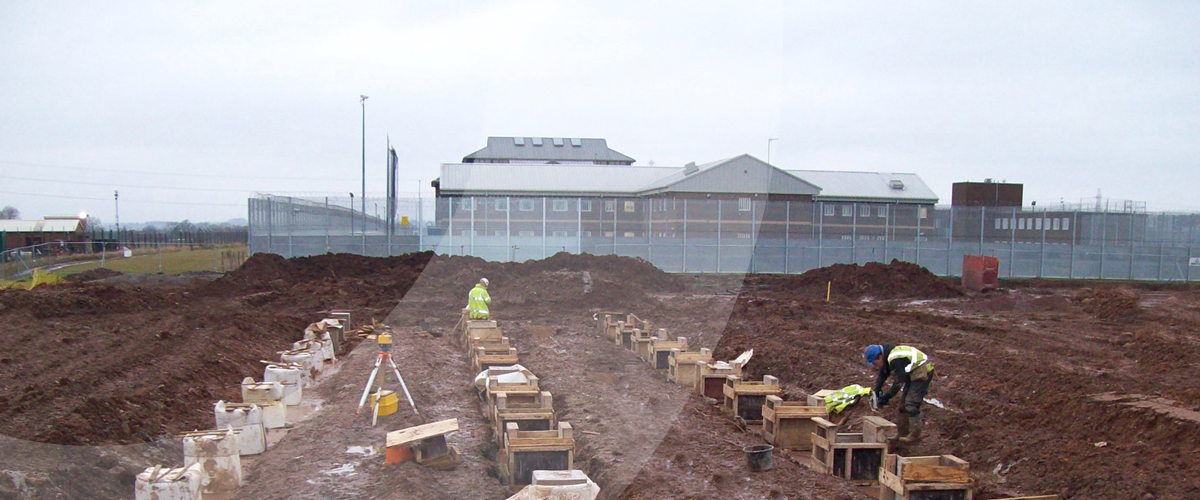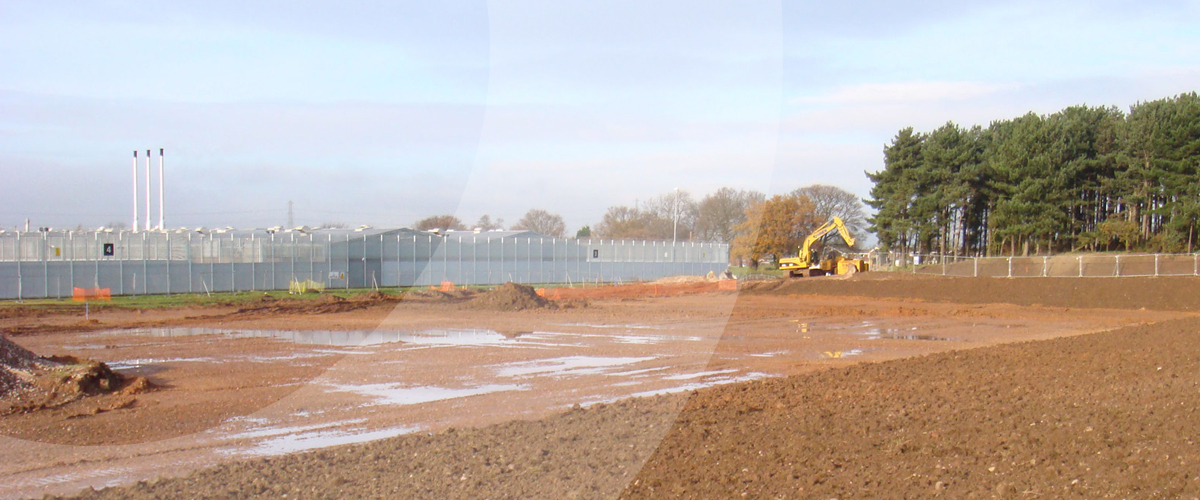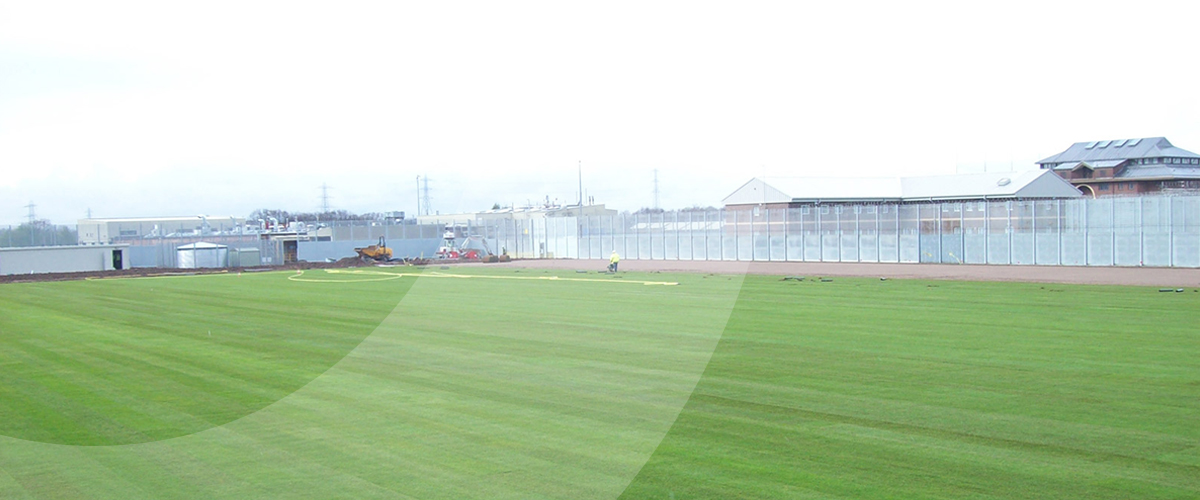 Requirement
Phase 1 works involved preparation of the site including cut and fill to create a level field. The 9000m2 pitch area was lime stabilised to a depth of 300mm in order to create a solid formation for the pitch construction. All material on site was fully utilised "zero balance" and re-used when producing the two sports pitches.
The phase 2 project involved the construction of a natural turf sports pitch and MUGA for HMP Featherstone. This included the design and build of a 5 a-side Multi Use Games Area (MUGA) and a natural turf rugby and football pitch.
Result/Outcomes
MUGA Pitch
The design and build of a 5 a-side sports pitch included site clearance and reduced level dig with cut and fill. The underside of the playing surface was a "Finn" underground drainage system and free draining sub-base granular fill. The playing surface used was "Playrite Matchwinner" synthetic sports surface with shockpad, surrounded by a 3m high welded mesh fence.
Natural Turf Pitch
The underside of the natural turf pitch was made up from a number of layers which were supported by the lime stabilised formation in order to create the most level playing service. The pitch consisted of a 125mm drainage layer of Viridor recycled glass and 175mm Rootzone 80/20 supplied by Tarmac Topsport. The "Sports Greenscape" turf was then laid to complete the natural turf pitch.
Contact us
If you are planning a sports pitch project, click here to fill in your details and we'll get in touch to chat about your requirements. Or you can just call the O'Brien Sports team now on 01926 319 724 or email us at info@obriencontractors.co.uk