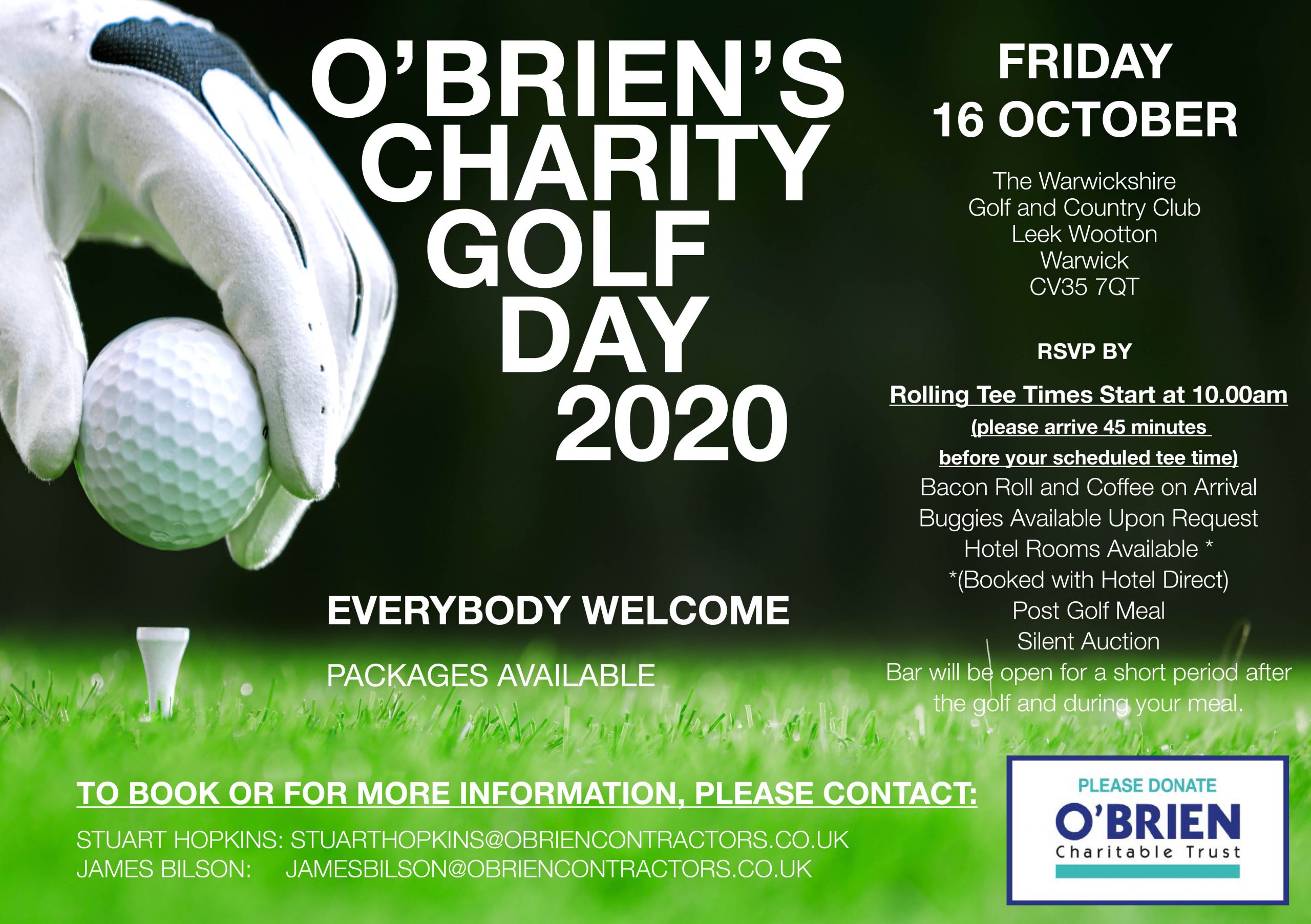 The O'Brien Charity Golf Day is back on!  After having to cancel the event earlier in the year, we have rearranged the day and it will now take place on Friday 16 October.
Our annual 'Golf Day', is a massively popular event so book early!
A light hearted fun day out, starting with a nice breakfast bap before heading out onto the golf course to get down to the serious business of trying to win the competition (all in good spirits and the best possible taste of course)!  We have a staggered start this year, to ensure we comply with the necessary COVID guidelines and advice.
Buggies are available as well as the opportunity to stay over at the course hotel for the night after an evening of auction action, winners announcements and dinner!
We have individual tickets as well as team sponsorship packages.
Contact:
Stuarthopkins@obriencontractors.co.uk 
Jamesbilson@obriencontractors.co.uk