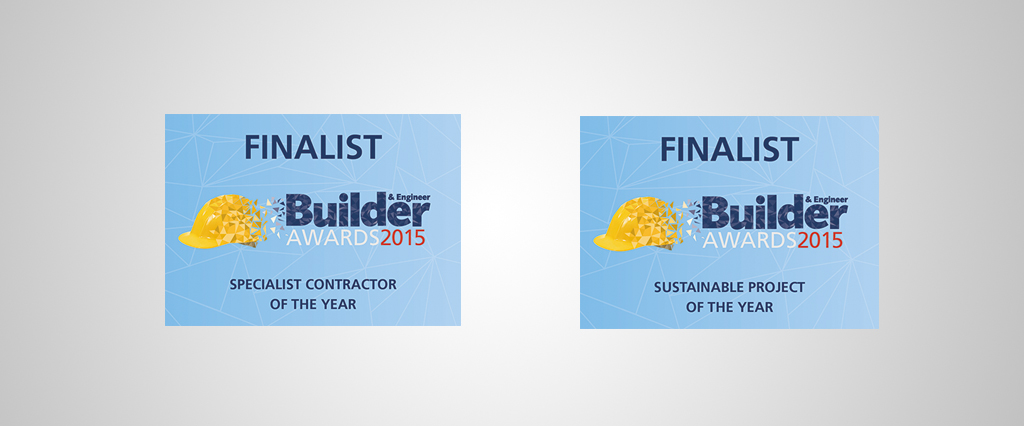 We have been shortlisted in the Specialist Contractor of the Year and Sustainable Project of the Year categories for the 2015 Builder and Engineer Awards.
The awards are designed to reward the hard work and creativity of those working in the industry.
The Sustainable Project of the Year accolade is for Nestle's £200m coffee manufacturing facility, codenamed Project Dove, which saw us deliver an £11m groundworks and civil engineering package.
The judges will be looking for evidence that the winning project has considered the impact on the environment and has contemplated sustainability. With 2012 the wettest year on record, we were presented with a site containing 40,000m3 of spoil not suitable for re-use. The original solution our engineer had designed was no longer viable.
To overcome this, we implemented a soil remediation strategy that subsequently cut costs by £800k, reduced lorry movements by c7,000 saving 15 tonnes CO2, sent no spoil to landfill and reduced imported stone by 70%. We also achieved a zero accident performance with in excess of 90,000 man hours worked and created a safer stable site for ongoing construction work.
The Specialist Contractor of the Year award recognises businesses that have excelled by delivering exceptional performance, increased turnover, invested in innovation, added value to its' clients and improved health and safety standards. During 2014/2015, we grew turnover by 59.98%, from £17.5m to £28.03m, maintained our accident rates well below industry average, invested £2.4m in new state-of-the-art plant and equipment and delivered 9 multi-million pound contracts which accounted for our 2014 turnover.
The winners will be announced at the Builder and Engineer Awards on Thursday 19th November at the Emirates Old Trafford, Manchester.